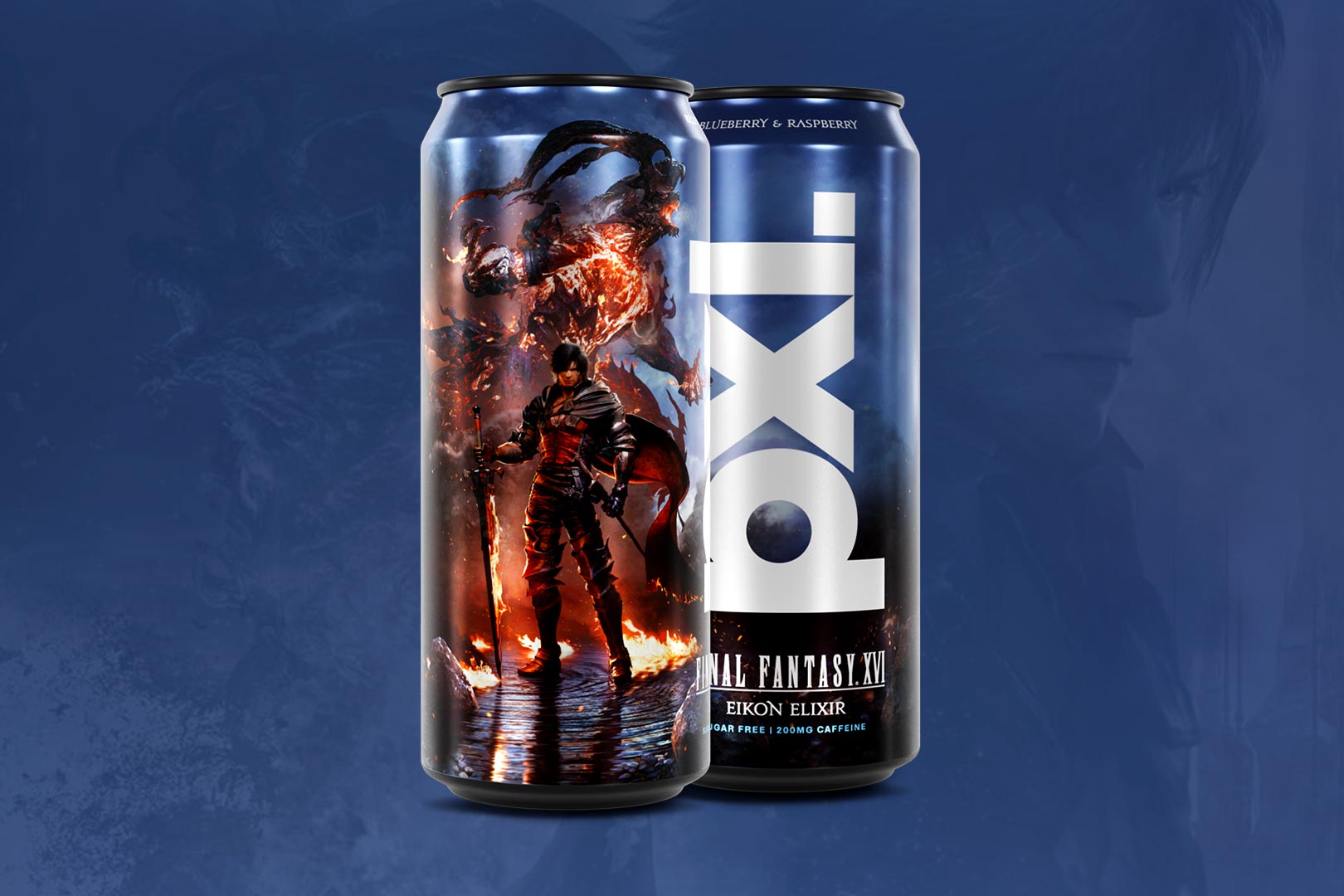 Authentic collaborations have become a very popular thing to do in the world of supplements, and it makes perfect sense, as it's extremely fun when two worlds collide, like sports nutrition and a familiar food like Oreo, Froot Loops, Kool-Aid, and Sour Patch Kids. These days gaming brands are getting in on the action of collaborations as much as sports nutrition companies, G Fuel being a great example of that, and something PXL in Sweden has joined in on.
PXL is a brightly colored Swedish energy drink that openly and proudly markets itself to the gaming community, with a reliable formula backing its beverage featuring vitamins, minerals, no sugar, low calories, and a strong 200mg of caffeine for energy. As mentioned, PXL has taken a page out of G Fuel's book — or any other gaming brand that has put together an authentic collaboration — where it has teamed up with a video game to create a special edition product.
PXL in Sweden has teamed up with video game developer Square Enix, specifically its upcoming and highly-anticipated title, Final Fantasy XVI. The energy drink company has created a flavor of its flagship beverage based around the latest entry in the incredibly long-running Final Fantasy series. The flavor is called Eikon Elixir, which is a fruity combination of blueberry and raspberry, and it has all of the same highlights in no sugar and 200mg of caffeine.
Like Square Enix's Final Fantasy XVI, PXL's Eikon Elixir flavor of its signature energy drink is not available for purchase just yet, but it will be shortly, and to ensure you don't miss out, you can pre-order the collaboration through the brand's website. At pxlpowerup.se you can secure a case of 24 cans of PXL's Eikon Elixir at 449 SEK (41.84 USD) for shipping in about three weeks, the day before Final Fantasy launches on Wednesday the 21st.