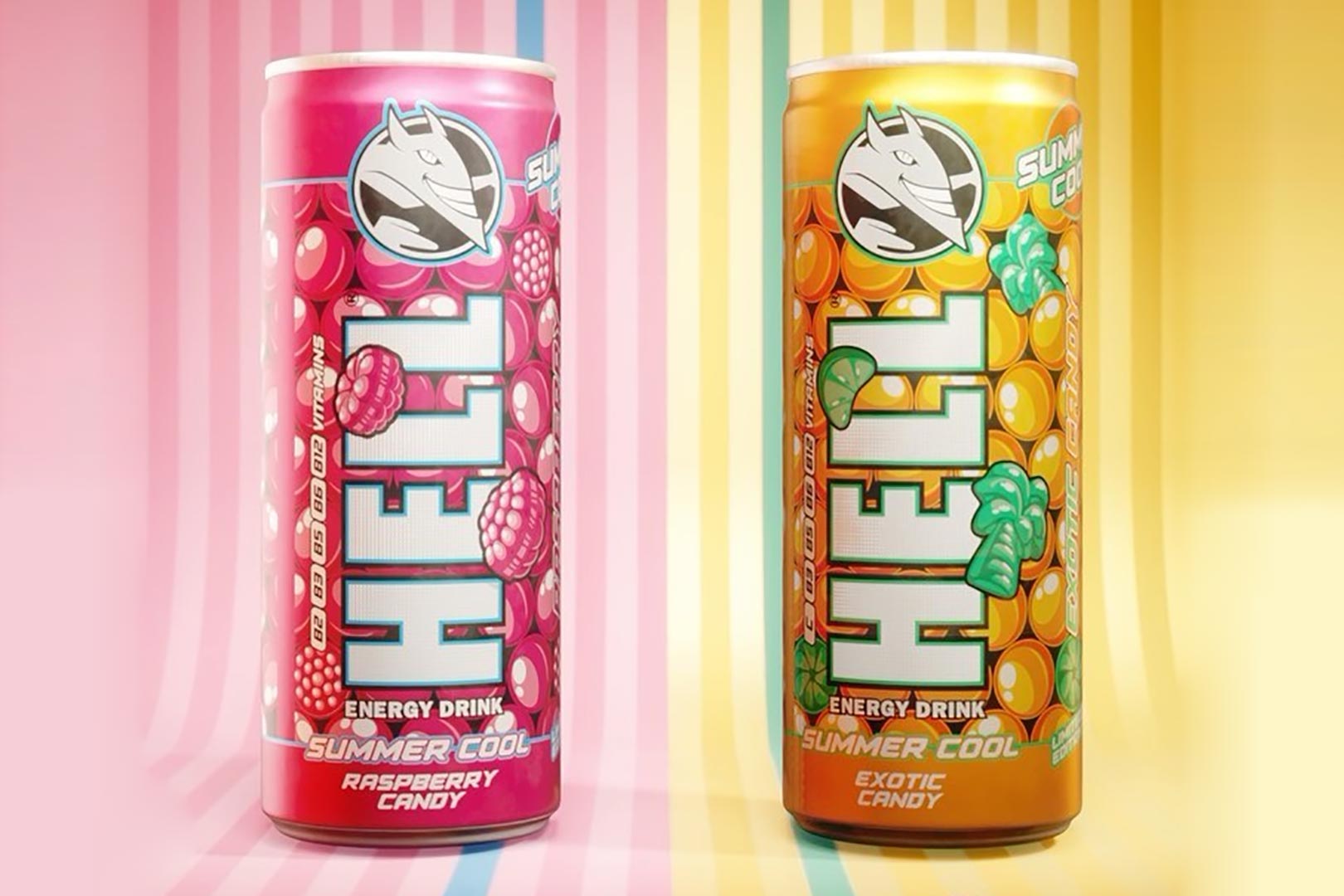 The Summer Cool Series is a limited edition line of flavors the European beverage brand Hell releases annually, and they're almost always fun, different, and intriguing. Two years ago, in 2021, the company came out with Beach Pink, featuring a watermelon taste, and Beach Neon, with a sweet blend of peach and lemon. Last year, it was all about emojis in Sun Smiles with strawberry and rhubarb and the elderberry taste Sun Likes.
For 2023, Hell is embracing the sun with a touch of candy, launching two candy-themed flavors for its signature Hell energy drink. The limited summer edition options this time around are Summer Cool Raspberry Candy and Summer Cool Exotic Candy. The former is clearly a sweet raspberry-tasting beverage, while the latter is a little less descriptive, although based on its branding, it seems to be an orange candy experience.
Hell's Summer Cool flavors for the year, Raspberry Candy and Exotic Candy have all of the energy drinks usual highlights in a blend of B vitamins and 80mg of caffeine in its slim and sleek 250ml can. Neither of the products is the beverage brand's zero sugar variant, so there is a bit of nutrition to them, with the Classic flavor of the Hell energy drink packing around 10g of carbohydrates, all of that sugar, and 50 calories.