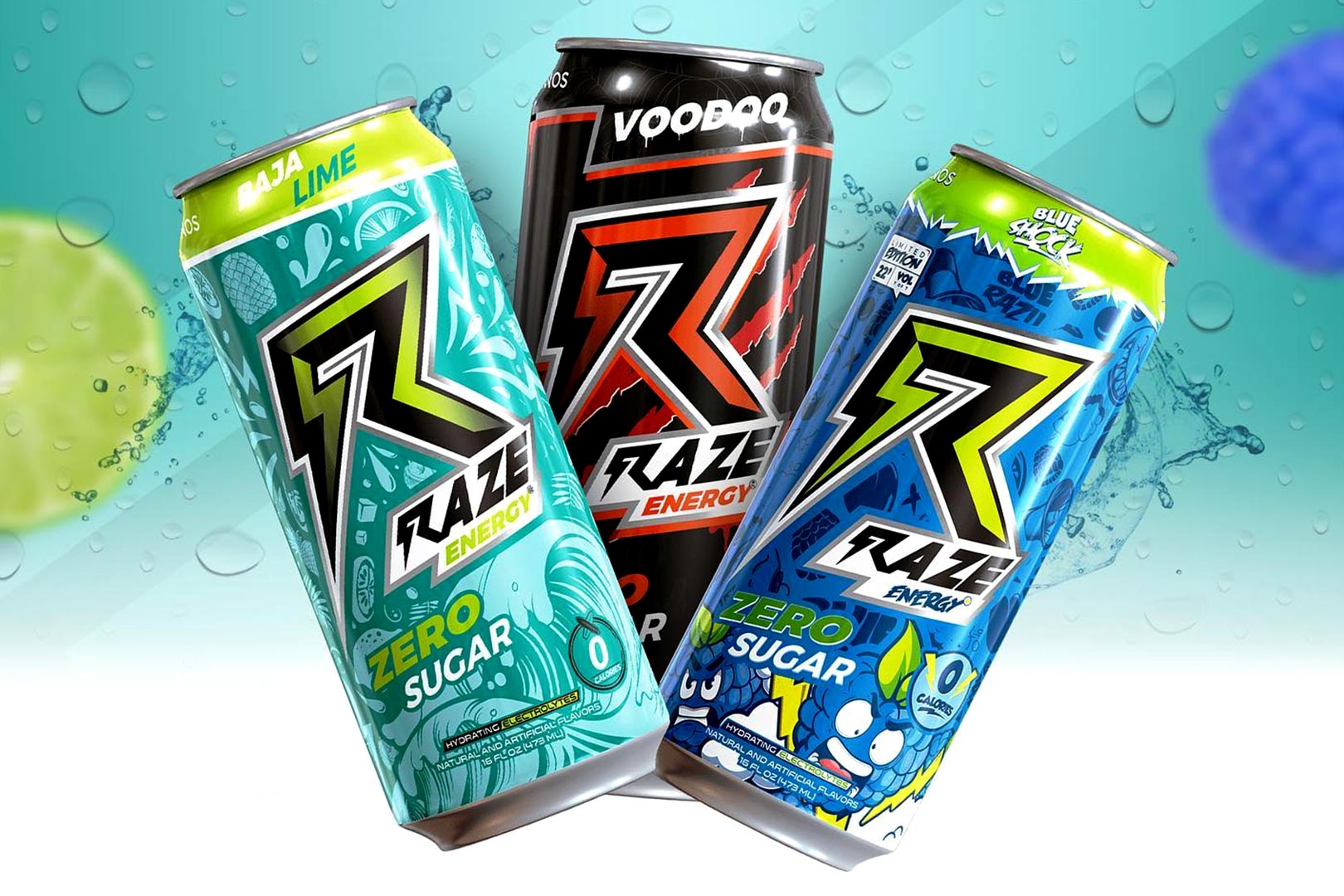 RAZE Energy recently launched in India with a separate version from what we're used to seeing here in its US market, featuring an alternative size, the same clean zero calories, and a similar set of active ingredients to drive its signature energy drink experience. RAZE Energy is not stopping there; it is continuing its international expansion and is moving into Canada in partnership with the distributor Nutrition Excellence.
The well-known Nutrition Excellence is responsible for several premium brands and products, with RAZE and its hugely popular RAZE Energy being the latest addition to that catalog. Similar to what it did for India, the beverage company has put together a version of its flagship energy drink specifically for Canada, and while there are some key differences, overall, it is very much the same sort of product and concept.
RAZE Energy in Canada has carried over almost all of its original features and highlights, including ingredients for energy, focus, hydration, and performance. The biggest difference is, the caffeine driving the energy portion of the experience, has been dropped from 300mg down to 150mg. The half-as-much caffeinated beverage still keeps things non-existent on the nutrition side with absolutely no sugar, carbohydrates, or calories.
Nutrition Excellence has landed stock of its Canadian RAZE Energy this week, meaning fans eagerly awaiting its official arrival in the country can expect to see it in stores within the coming weeks. One of the things RAZE and its energy drink are known for is a strong selection of flavors, and Nutrition Excellence has three tastes for distribution in the citrusy Baja Lime, the sour Blue Shock, and the orange-themed Voodoo.