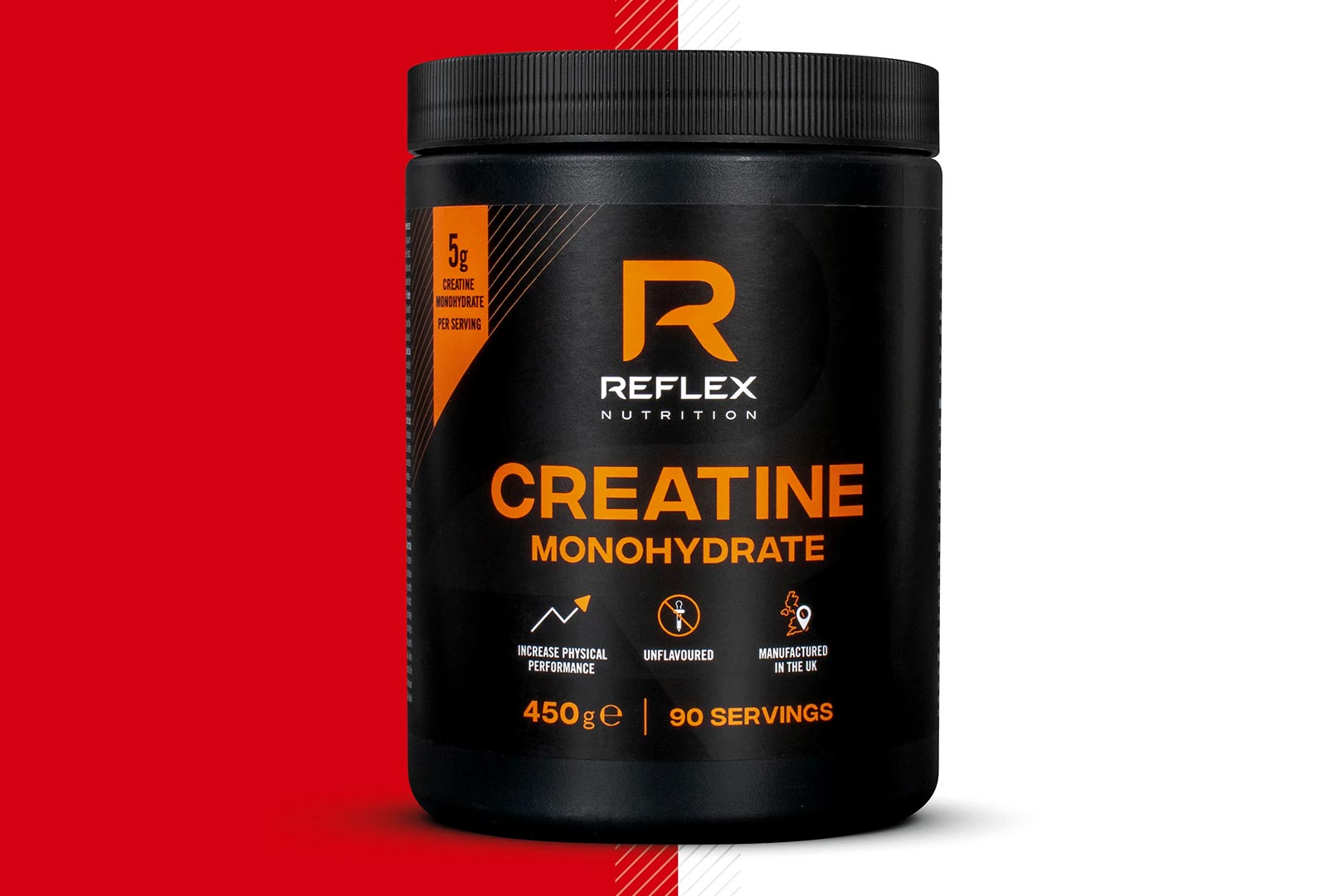 Reflex Nutrition in the UK has revealed and released another creatine-based supplement, separate from either of its other two in Creatine Powder and Creatine Capsules. Both of those already available products are standalones, featuring only premium CreaPure creatine monohydrate, one in unflavored powder and one in capsules. The powder supplement comes in 250 and 500g tubs, and capsules at 90 a bottle with 700mg each.
The newest Reflex Nutrition creatine product Creatine Monohydrate, is also a standalone effort, just like Creatine Powder and Creatine Capsules, although the catch with this one is it doesn't rely on high-quality CreaPure. The brand has decided to stick with standard creatine monohydrate, which comes in 450g tubs of 90 servings, each packing the usual 5g of creatine to support muscle strength, performance, and power.
With Reflex Nutrition using standard creatine monohydrate in its newly released ingredient-titled product, the cost is obviously a little more competitive, better suited for those more interested in saving money. The sports nutrition brand's 500g tub of Creatine Powder powered by CreaPure is £32, whereas Creatine Monohydrate has just 10% less in terms of powder and servings, but its overall price is 25% lower at £23.99 (30.29 USD).