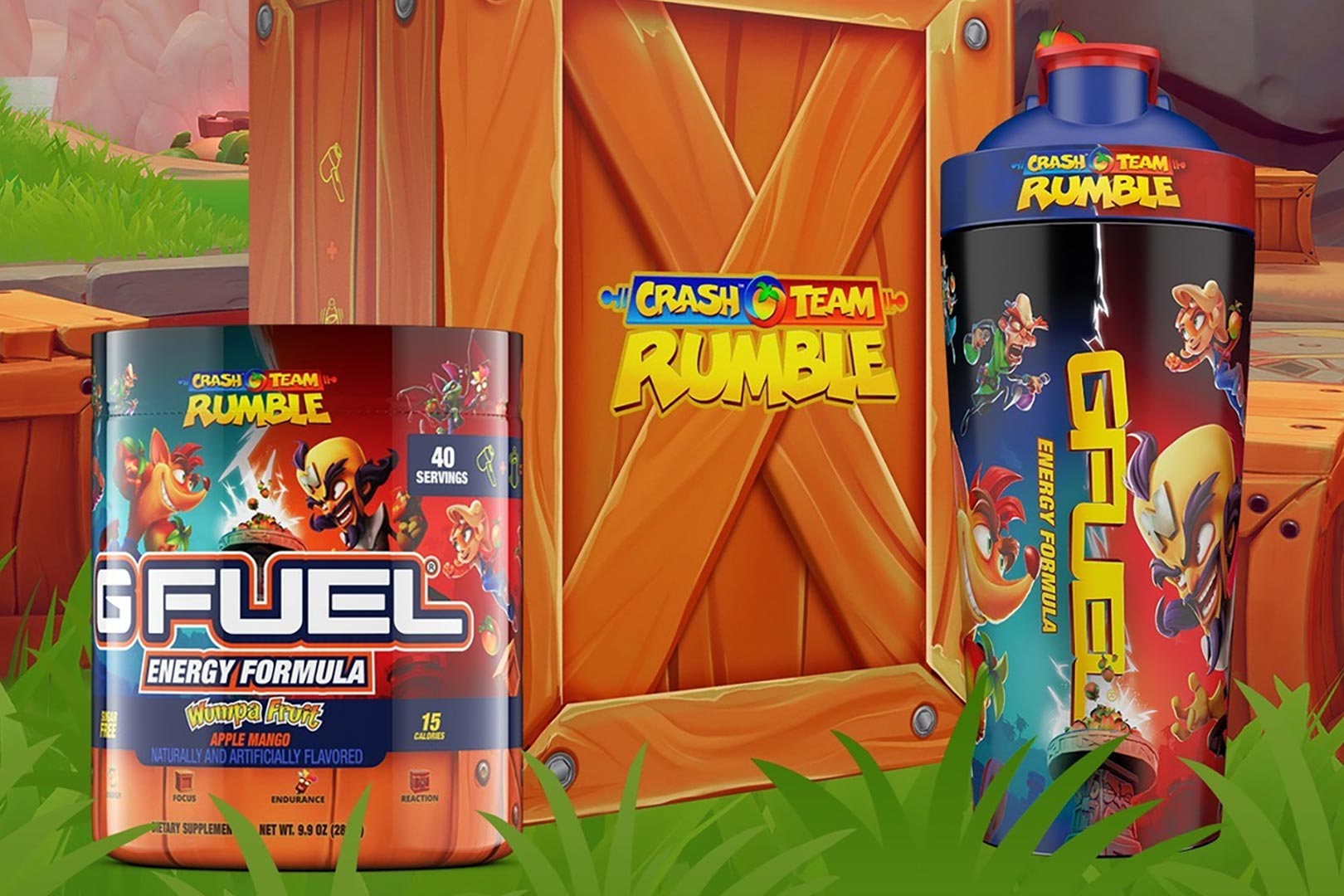 G Fuel has done more flavor collaborations than anyone else in the world of supplements, at least as far as we know, and many of those have been flavors put together in partnership with video games, which is fitting as it is a gaming brand. One of those popular collaborations was with the classic franchise Crash Bandicoot, where alongside the release of Crash Bandicoot 4: It's About Time, G Fuel dropped a flavor of its flagship product Energy Formula based on Crash's favorite food, Wumpa Fruit.
Almost three years later, G Fuel is revisiting its Wumpa Fruit collaboration with Crash Bandicoot, where it's remastered the flavor to go with yet another title from the video game franchise in Crash Team Rumble. That entry in the series is officially hitting platforms on Tuesday of next week, although you won't be able to get your hands on the refreshed Wumpa Fruit until September. The taste of this one is similar to the original, with a bit of an apple twist, as it's described as apple mango, not straight mango.
G Fuel sounds like it'll be opening pre-orders shortly for its Crash Team Rumble collaboration, the remastered Wumpa Fruit Energy Formula, and as per usual, you'll be able to purchase it in a limited edition Collector's Box that comes with the supplement itself and a matching full-print, steel shaker bottle.