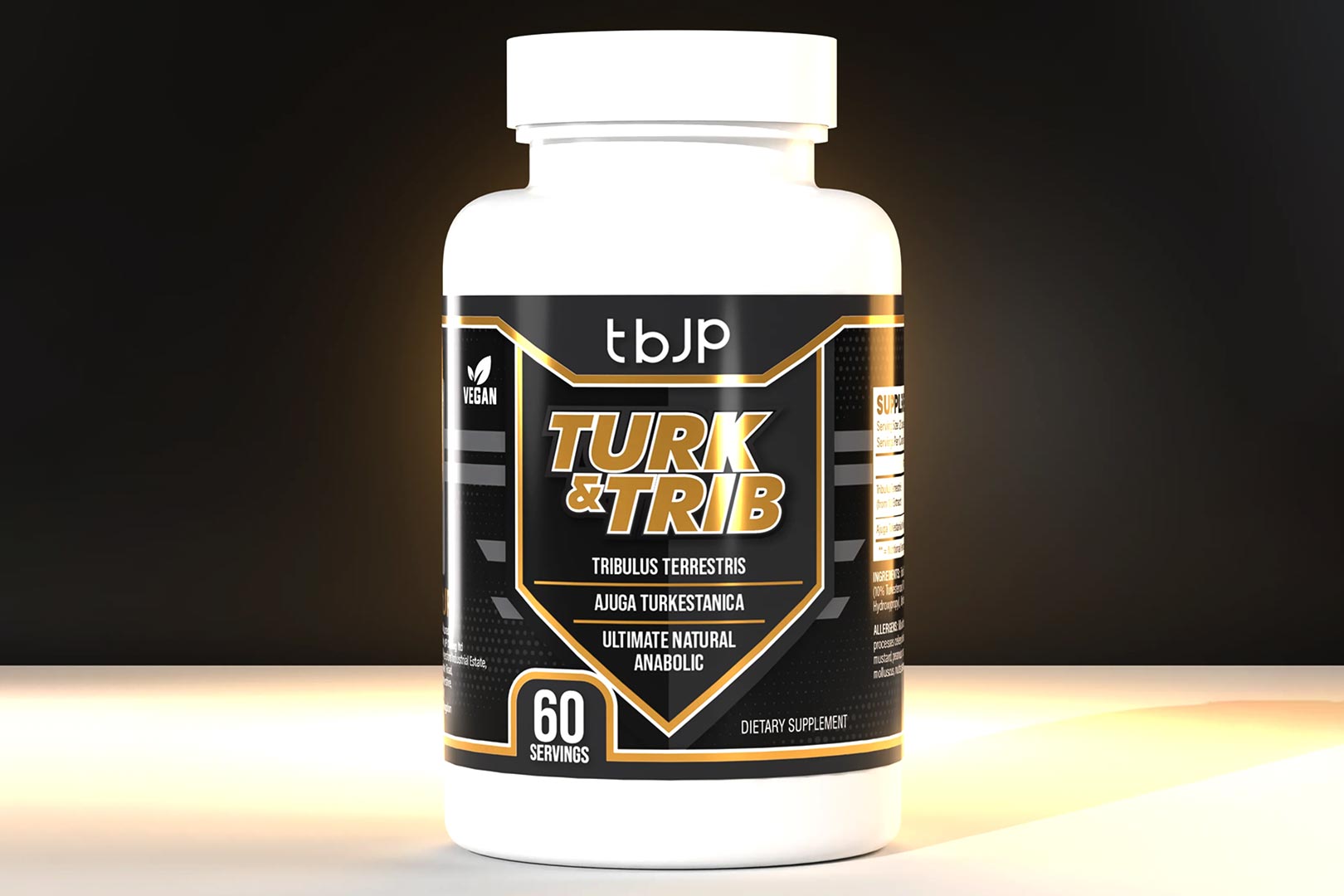 Trained By JP Nutrition was one of the many brands that got on the trend of turkesterone-powered supplements last year with its simply named Turk, featuring only the common turkesterone source, ajuga turkestanica. The product included the popular component at half a gram in each of its 60 capsules per bottle, and after receiving a great reception, the brand has decided to step things up and relaunch it with a slightly more advanced formula.
Turk from Trained By JP Nutrition has morphed into Turk & Trib, which as regular users of sports nutrition supplements could probably guess, is indeed the combination of turkesterone and the common testosterone booster ingredient, tribulus. The product has that same 500mg of ajuga turkestanica providing 10% turkesterone or 50mg, and 700mg of tribulus, all being squeezed into a necessarily larger serving size of two capsules.
Basically, if you liked Turk from Trained By JP Nutrition, you're going to enjoy its testosterone-boosting sequel Turk & Trib, purely because it's the same supplement with added tribulus. To make the transition that much more seamless, the brand has also priced it exactly the same. Where Turk came in at a cost of £39.99 for a bottle of 60 servings, to be taken up to two servings a day, Turk & Trib is also £39.99 (50.22 USD) also with 60 servings.