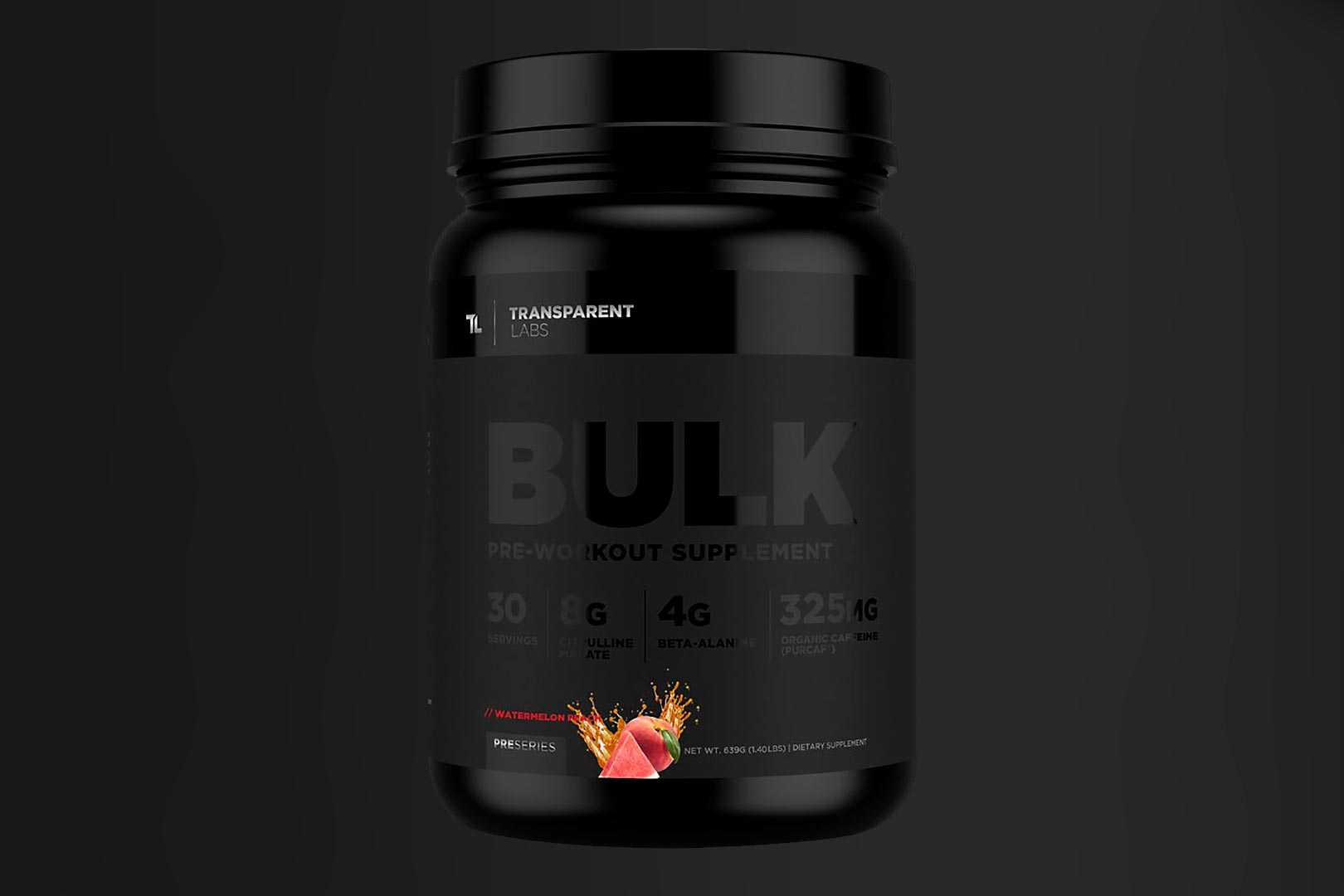 Transparent Labs made a rather significant shift around this time last year when its parent company — also the owner of Jacked Factory — announced that it would be venturing into retail stores for the first time ever. The brand didn't just leap; it dove right in, not making its brick-and-mortar debut at any ordinary sports nutrition store, but at the major supplement retailer The Vitamin Shoppe with three of its more popular products.
The Vitamin Shoppe began its relationship with Transparent Labs by selling its pre-workouts Bulk and the more advanced and intense Bulk Black, and the creatine-based muscle builder Creatine HMB. The brand has expanded that partnership a little further this month, adding to the selection of supplements at Vitamin Shoppe, specifically two more flavors of the packed-out Bulk Black, neither of which you can get anywhere else.
Joining the previously only flavor of Transparent Labs' Bulk Black at The Vitamin Shoppe in Black Cherry are two tastes you currently won't find in the brand's popular direct-to-consumer online store. Those tastes are more on the uncommon side than your traditional fruit punch and blue raspberry with Watermelon Peach and Blueberry Pomegranate. They're both available now over at vitaminshoppe.com at $54.99 for a tub of 30 servings.