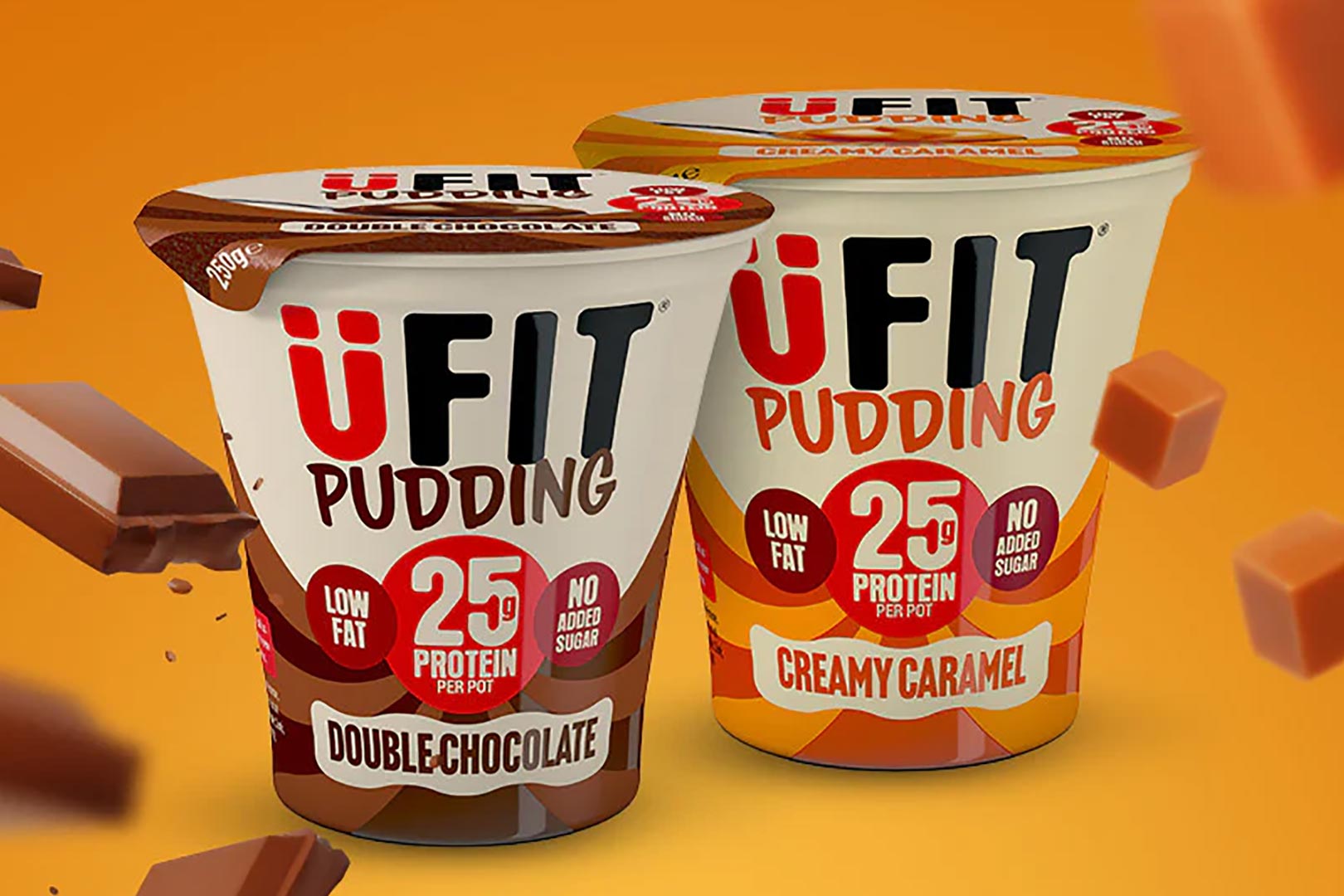 UFIT in the UK, famous for its protein-packed beverages in a variety of sizes and protein amounts, has something new that is still in the world of functional food but not exactly a drink. The brand has taken a page out of the book of Chiefs in Switzerland and ProPud in Sweden and put together a high-protein pudding. The product comes packaged in compact pots, giving it that convenience factor, and it has a sizeable 25g of protein.
UFIT Pudding has rolled out in two dessert-type flavors with, of course, a classic Double Chocolate and something a bit sweeter in Creamy Caramel, both, as mentioned, providing 25g of protein primarily coming from skimmed milk and milk protein. Alongside the protein, you get reasonably low numbers everywhere else in the nutrition profile, with 13.8g of carbohydrates, 10g of that sugar, 3.3 to 3.8g of fat, and 184 to 189 calories.
A protein-packed pudding is a great addition to the UFIT family, as it keeps the company in its familiar functional realm and offers consumers something a bit different where you get a reasonably lean set of macros but in the form of a delicious dessert. We imagine the product will be rolling out to the brand's mountain of retail partners across the UK shortly, although you can also grab it direct at £14.50 (18.02 USD) for a case of eight pots.