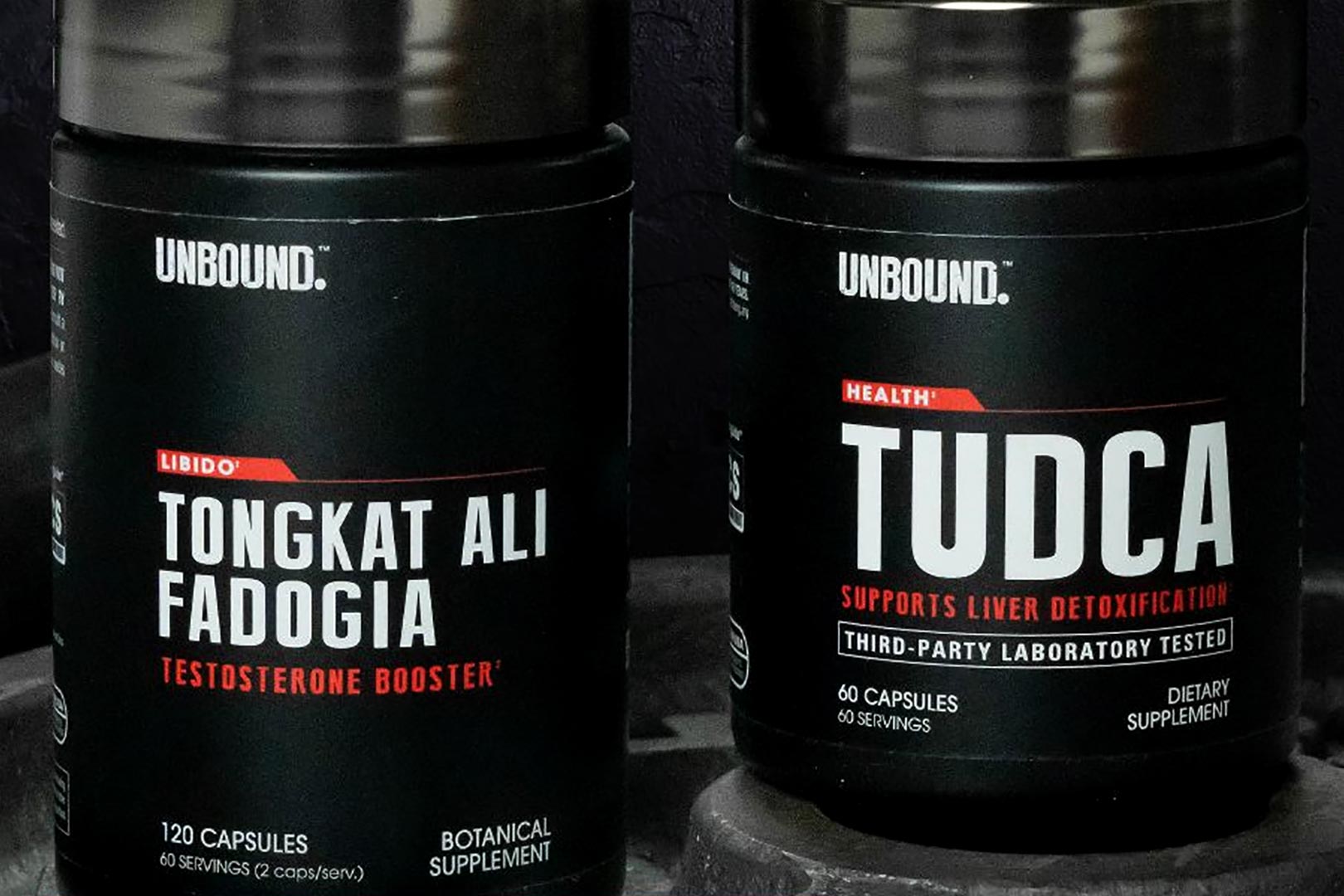 Unbound Supplements has taken the cover off its latest innovations teased last week to be two completely new products, one focused on health and wellness, and the other on libido and sexual performance. The supplements have turned out to be straightforward formulas centered around one or two ingredients each, and they are all confirmed in their respective names with TUDCA and Tongkat Ali Fadogia.
TUDCA from Unbound Supplements is indeed a standalone tauroursodeoxycholic acid product, including the premium ingredient at an effective 250mg dose to protect and support liver health, enhance blood glucose balance, and improve gut health. As for Tongkat Ali Fadogia, that is a little more complex, combining 200mg of high-quality LJ100 longjack, and the increasingly popular muscle builder fadogia agrestis at 600mg to boost testosterone, enhance libido, and support muscle recovery.
Both of Unbound Supplements' new and upcoming products come in capsule format and have 60 servings a bottle, so they'll last double the usual 30 days unless, of course, you bump up to two servings a day. For now, the brand has only unveiled the two supplements, although it won't be long before they're available, with Unbound planning to officially launch them in exactly seven days, on Monday of next week.