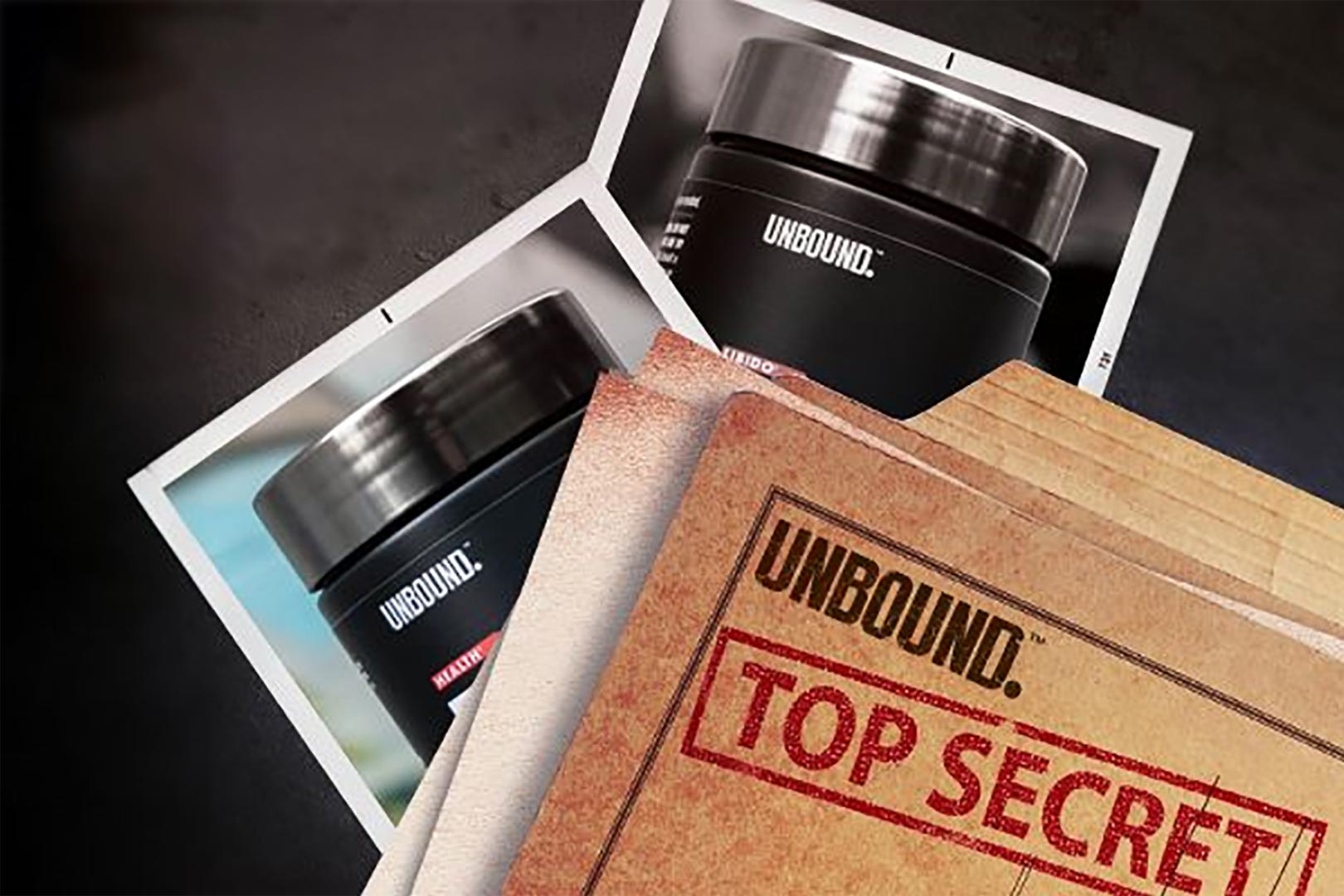 Unbound Supplements is a hardcore brand that burst onto the scene a couple of years ago with a premium and advanced selection of products for several strong categories, including pre-workout, weight loss, and muscle building. It has expanded its lineup here and there since that debut, where it earned our Newcomer Of The Year Award, with the most addition being the standalone, pump-powering 3D Pump Unleashed, which is the study-backed 3D Pump in stackable capsule format.
The team at Unbound Supplements is currently getting ready to release not just its first new product since last year's 3D Pump Unleashed but two completely new products. We've got a teaser image of those upcoming items pictured above, both of which appear to be coming in classic capsule format, and the only clues we have are their types. One of the supplements on the way from the hardcore brand is for classified under general health, and the other is for libido and sexual health.
Both of Unbound Supplements' product extensions are going to be available shortly, and hopefully we'll be getting more hints, clues, and details between now and then to get a better idea of what we're in for.