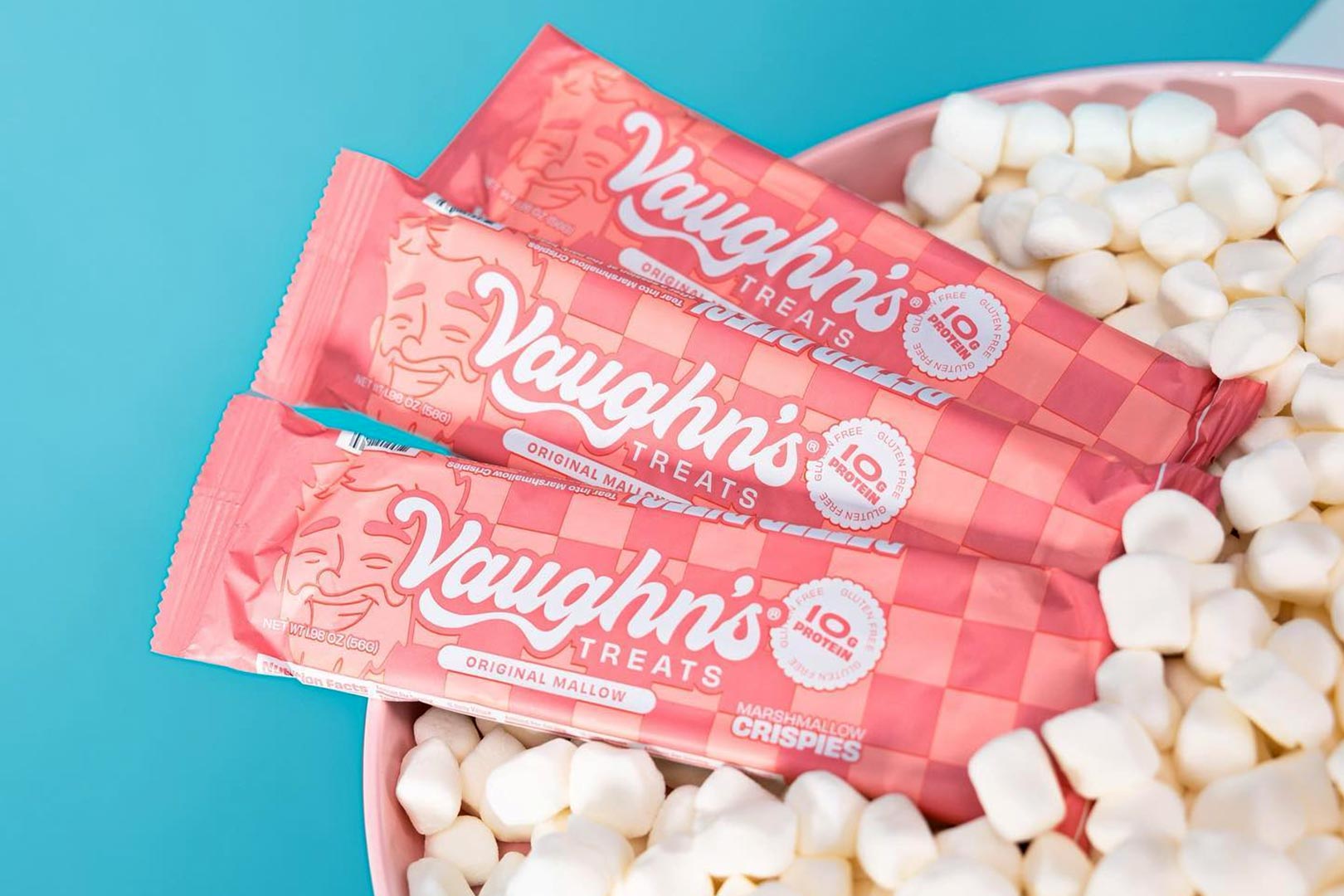 It was recently revealed that the fresh new functional food company Vaughn's Treats, from fitness influencer and Raw Nutrition ambassador Vaugh Walker, has already found itself in retail stores despite only being about a month old. The ever-reliable XN Supps has picked up the brand and its original Rice Krispies-style protein snack, as well as many others, thanks to it being carried by the go-to domestic distributor SportLife.
Vaughn's Treats is at it again, expanding the reach of its young family of functional foods, going even further beyond its direct-to-consumer offering on its website and straight to consumers at XN Supps. The newcomer has leveled up its distribution another step by moving into shelves at the major sports nutrition retailer The Vitamin Shoppe, where you can now buy Vaughn's Treats' protein bar at $27.99 for a box of 12.
The Vitamin Shoppe is currently only stocking one of Vaughn's Treats' two flavors of its sweet, crispy, and crunchy moderate protein snack in Original Marshmallow, not the cereal-inspired Fruity Cereal. If you head to the retailer's website, there is currently a discount available, dropping the still very young product to $22.39, although if you'd like to buy direct, eatvaughnstreats.com is finally being restocked in two days on Friday.