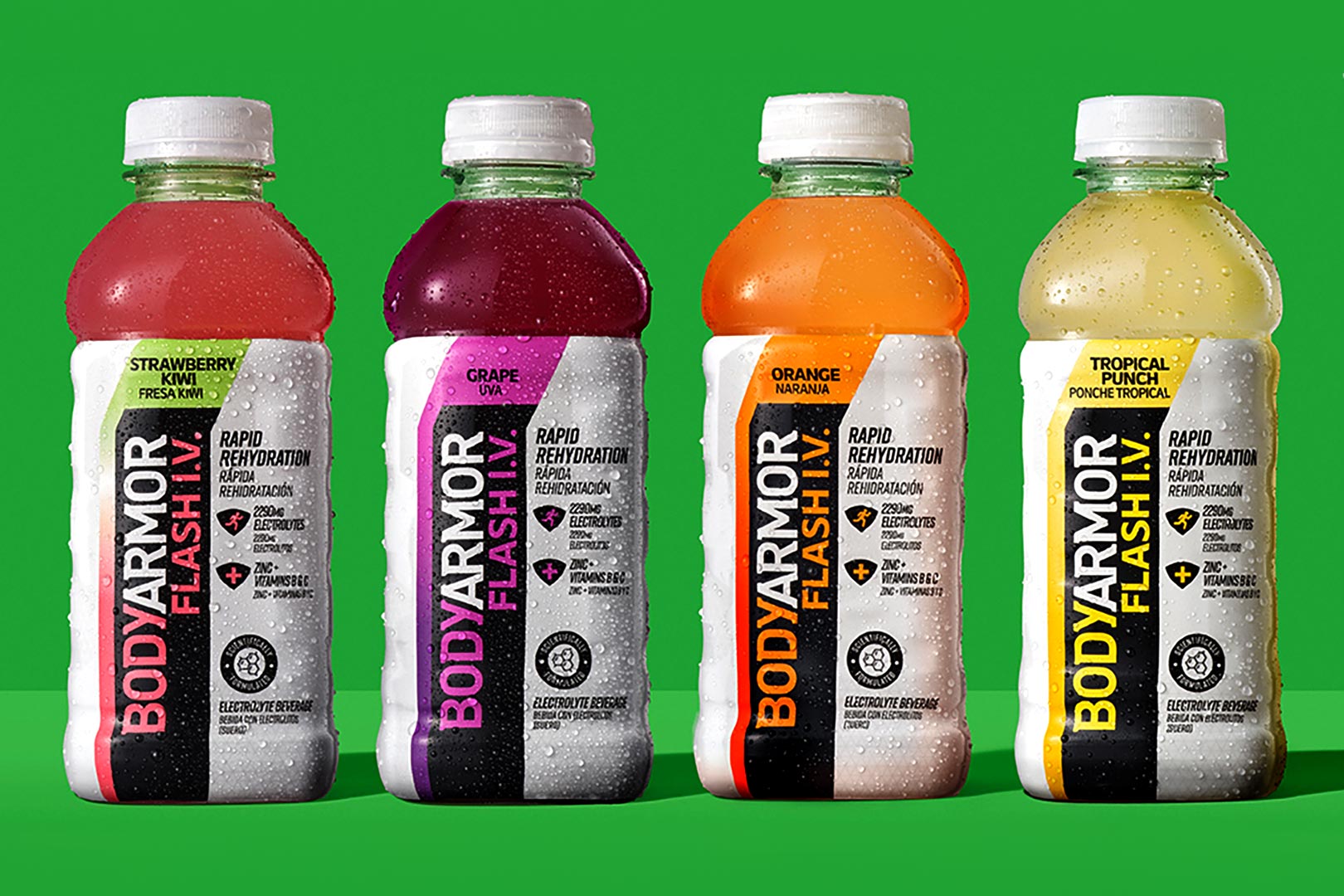 News of an all-new hydration product from the legacy brand Bodyarmor broke last week, introducing the premium sports drink Bodyarmor Flash IV, promising rapid rehydration. The beverage comes loaded with electrolytes to deliver on that tagline of "rapid rehydration", at an impressive combined total of 2.29g in a 20oz bottle, plus B vitamins, vitamin C, zinc, and a lower carbohydrate count of 16g with 15g of that sugar.
For those wondering when Bodyarmor Flash IV is going to be available for purchase, it looks as though we're roughly two weeks away. The sports drink brand has put up listings on Amazon for four of its six announced flavors of the rapid rehydration beverage. The online retailer has Strawberry Kiwi, Grape, Orange, and Tropical Punch, with the two options missing being the intriguing Cucumber Lime and traditional Fruit Punch.
Alongside the Amazon listing where cases of 12 bottles of Bodyarmor Flash IV are $27.78, is a release date of Friday the 14th of July, which is two weeks away from this Friday. You can get in early and pre-order to ensure you get the sports drink as soon as possible, or simply wait until the day rolls around, stock goes live, and place your order that way with the usual shipping benefits available for Amazon Prime members.