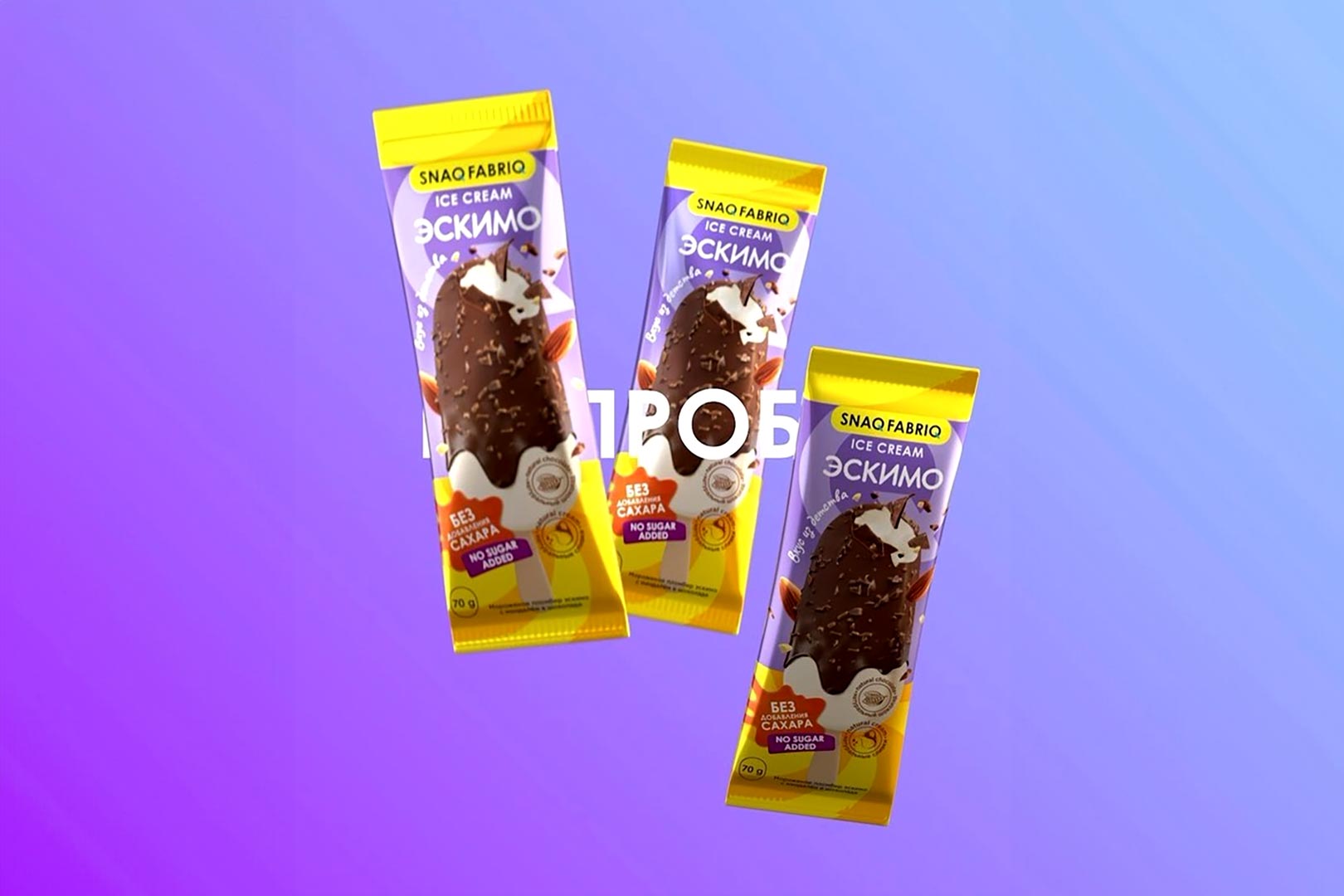 Functional food powerhouse Bombbar out of Russia has dabbled in almost every format you could think of when it comes to high-protein snacks, low-calorie treats, and better-for-you foods. The innovative brand has many traditional bars, protein-packed pancakes, crispy chips, a variety of multi-benefit beverages, sweet and sugar-free protein ice cream, protein powders, delicious blocks of chocolate, and even pots of lean meat.
Bombbar also uniquely divides itself into different subbrands or spin-off brands, with Chikalab and Snaq Fabriq, each focusing on a different, although somewhat similar, approach to nutrition. While Bombbar had done better-for-you ice cream before, that wasn't the case for its Snaq Fabriq family, but that is something that's changed this month with the introduction of the mouthwatering three-product ice cream collection.
Bombbar has just launched three all-new frozen functional foods under its Snaq Fabriq brand with cone cups filled with your choice of Vanilla or Chocolate ice cream, similar to something Bombbar already has on the market with 6g of protein a piece, 12g of fat, 15g of carbohydrates, and 180 calories. There is also a delicious ice cream stick featuring vanilla ice cream on the inside covered in crunchy almonds and rich milk chocolate, providing 8g of protein, 18g of fat, 13g of carbohydrates, and 238 calories.
Bombbar and Snaq Fabriq's ice cream on a stick is the more calorie-dense snack of the three, but it also clearly looks like the most enjoyable. Either way you go, you're getting an absolutely delicious, mouthwatering treat that has much less sugar and calories than its traditional counterparts. The products are all available through the brand's website at impressive and reasonable prices, such as three of the cups for 255₽ (2.82 USD).