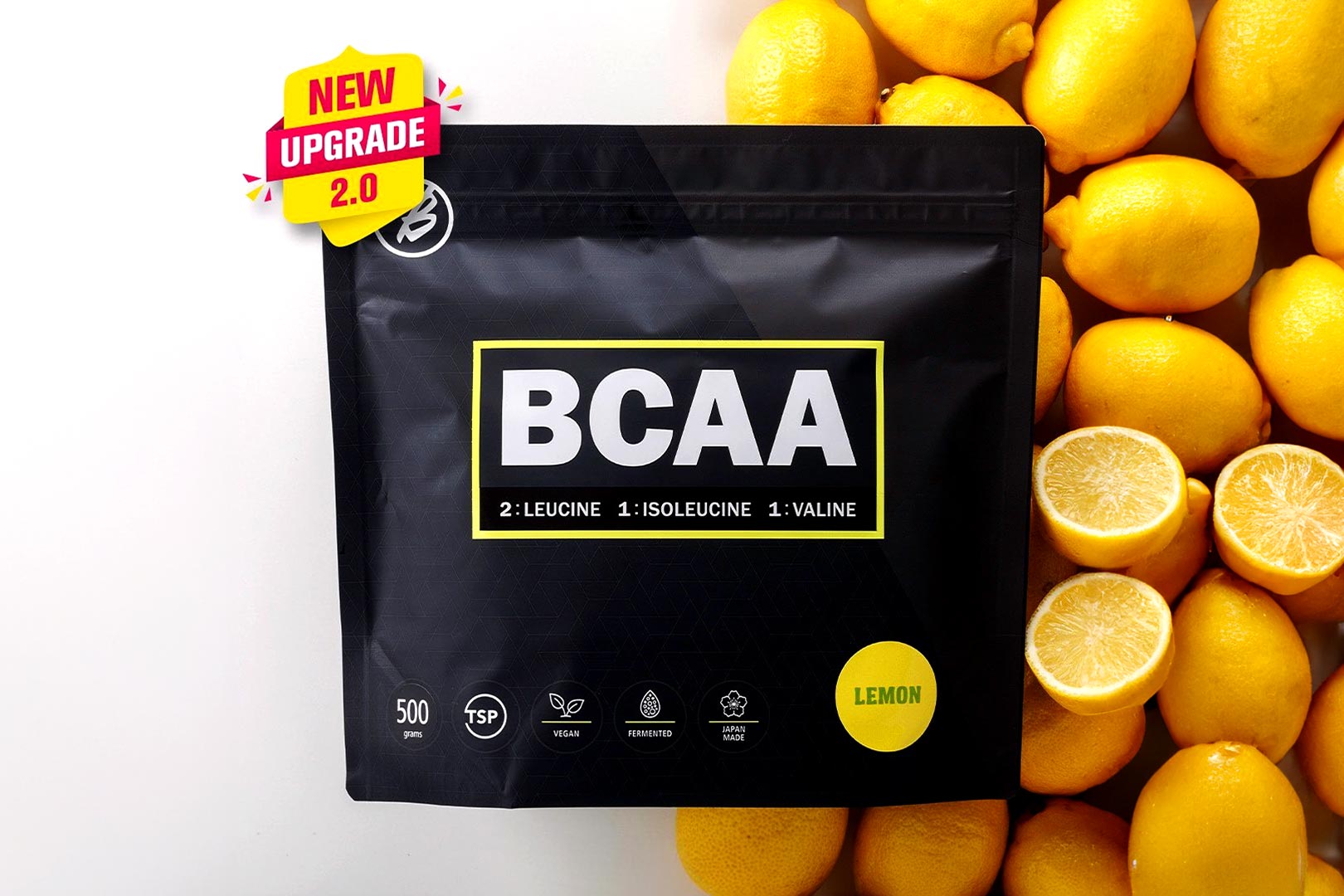 Bulk Sports in Japan has released a new and improved version of its straightforward, standalone supplement BCAA, which is simply a bulk bottle of BCAAs in flavored powder format. The original product stuck exclusively with BCAAs to support muscle recovery and repair, featuring the long-running sports nutrition ingredient at 5g a serving and the usual ratio of 2:1:1, with 2.5g of leucine and 1.25g each of valine and isoleucine.
The new and improved BCAA from Bulk Sports is still named BCAA, not BCAA V2 or BCAA 2.0 like some other sequels, but there are plenty of changes to the supplement to make it worthy of an extended title. The Japanese brand has maintained the original BCAA dose and ratio at 5g and 2:1:1; then, to change things up, the product is now naturally sweetened with stevia and enhanced with BioPerine for better absorption.
While the differences from Bulk Sports' previous iteration of BCAA to the improved version are small, as mentioned, they're notable, especially considering there isn't a lot you can do with a standalone BCAA supplement. The updated BCAA is available directly through the brand's online store at ¥3,996 (29.07 USD) for the 200g bag of 25 servings and for the much larger half kilogram with 64 servings at ¥7,179 (52.23 USD).