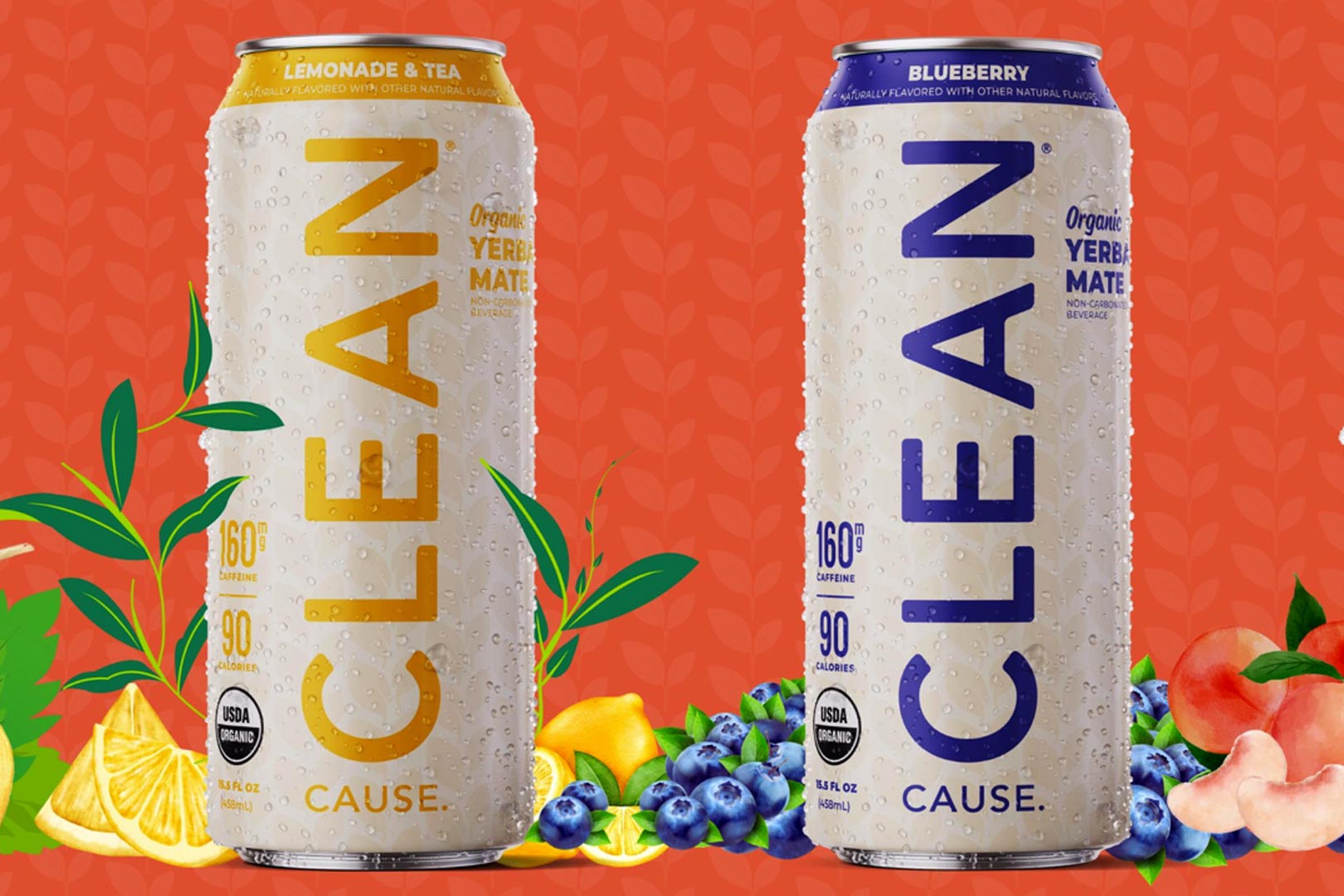 Earlier this month, Clean Cause officially released its non-carbonated or bubble-free energy drink, still featuring a moderate 160mg of natural caffeine from yerba mate for energy, like the carbonated original. The interesting part was the brand debuted the beverage without revealing any of its four flavors, giving fans a chance to purchase a variety bundle with a whole case of each option, but it wasn't said what they are.
Clean Cause eventually announced it would be naming the four flavors of its bubble-free energy drink once a week throughout the month of July, and now that July is coming to a close, we're back with confirmation of each of the tastes. The first four flavors of the non-carbonated Clean Cause energy drink are the single-fruit efforts Blueberry and Peach, then the more complex and intriguing Lemonade & Tea and Mint & Honey.
If you head to Clean Cause's online store, you'll see 12-can cases of each of the four bubbleless flavors in stock and available for purchase at $35.95, with the giant variety bundle unfortunately appearing to be no longer available following the complete reveal of the beverage's menu.