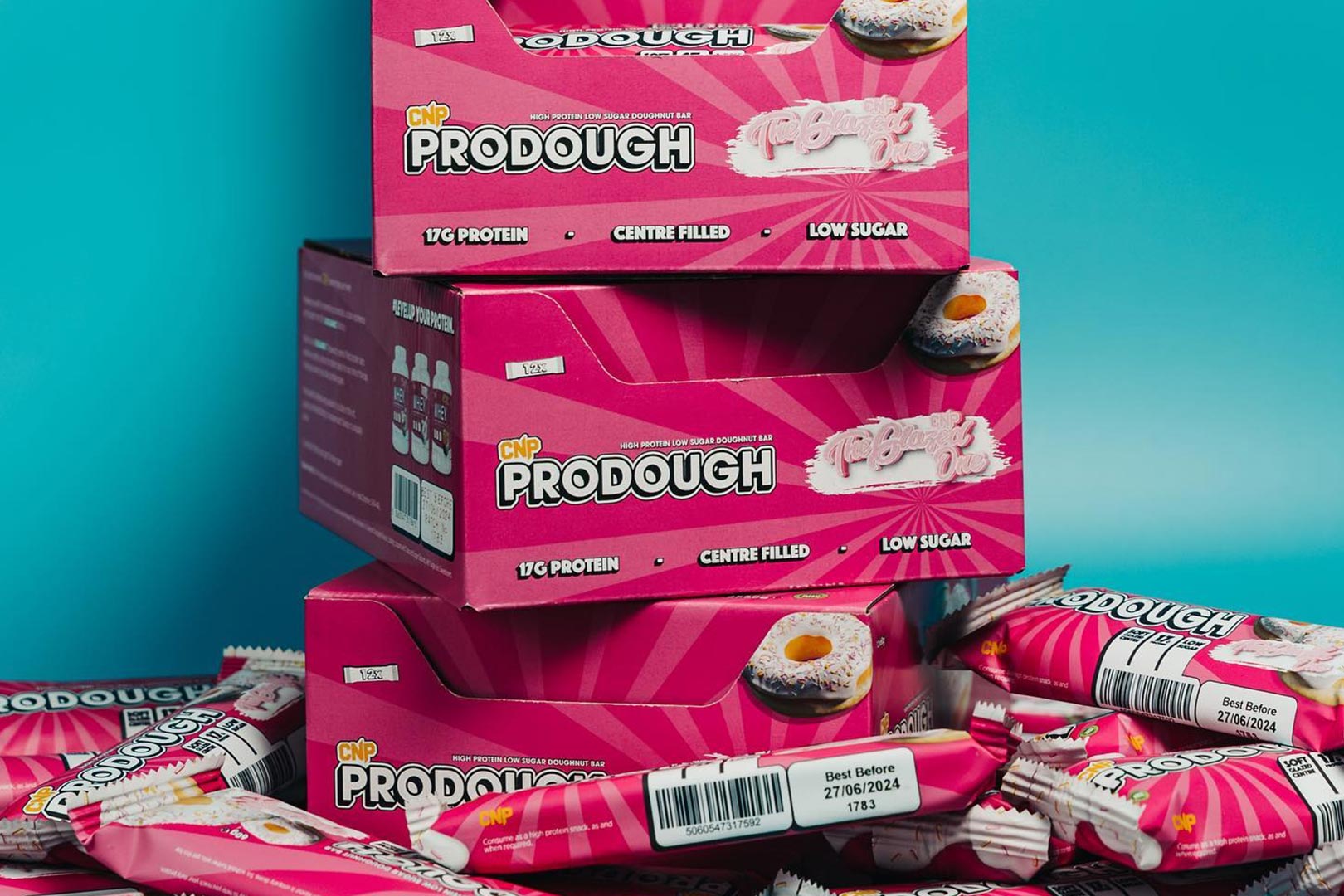 CNP turned three of the donut company Project D's signature delicious donuts into flavors of protein powder a few months back, with The Biscuit One, The Jammy One, and The Glazed One, all for the whey-based supplement simply named Whey. The legacy brand has now taken three of those donut-inspired protein products and made them into flavors of the completely new protein snack, the ProDough doughnut protein bar.
CNP's ProDough doughnut protein bar is designed to be an experience as you'd expect with a name and reference like that, promising to taste just like something fresh from the factory line. The main body is said to be soft and smooth, and have a center filling, adding an intriguing angle to the texture. That's all alongside a great taste, with three options to choose from in The Jammy One, The Biscuit One, and The Glazed One.
All of these mouthwatering features of the ProDough doughnut protein bar still come with the typical nutrition profile of a protein bar, including 17g of protein, primarily from high-quality whey, 21 to 22g of carbohydrates with 2.7g of that sugar, 6.3g of fat, and 209 to 217 calories. As per usual, CNP has made its interesting and promising protein bar ProDough available first through its website in boxes of 12 at £27.99, or sample it before investing in a box, as there are singles at £2.50.