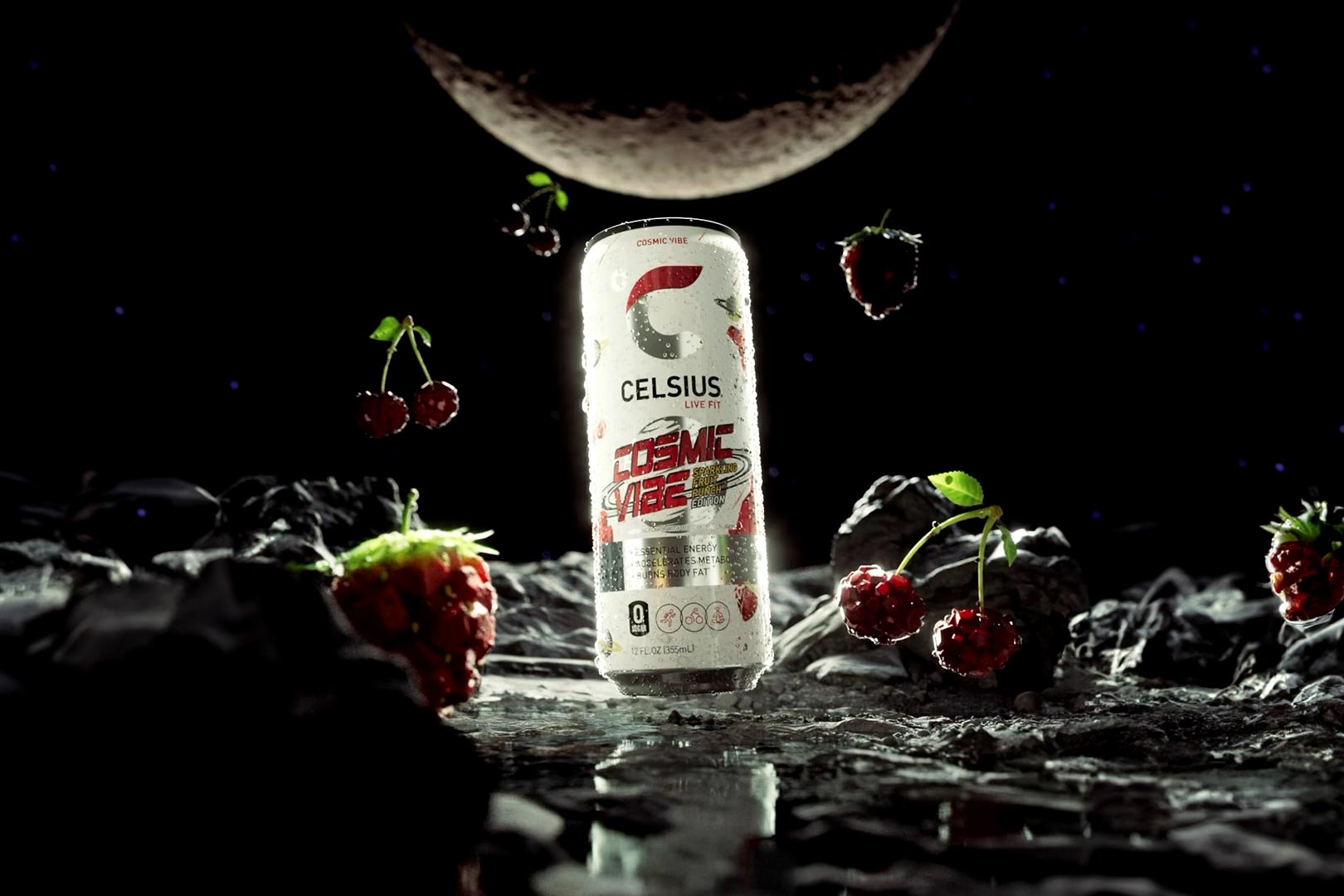 Beverage giant Celsius has been all about the vibe when it comes to flavors as of late, and by that, we mean it's been pumping out new additions to the menu of its signature energy drink including the word "Vibe" in the title. It all started with Peach Vibe, then Tropical Vibe, Arctic Vibe, then, in the past year, the brand has picked up the pace dropping Fantasy Vibe, Oasis Vibe, and over in Sweden, there is Summer Vibe.
Celsius is keeping the vibe alive moving into the second half of the year, revealing and releasing yet another "Vibe" named flavor, introducing Cosmic Vibe, which is a sparkling fruit punch recipe involving the likes of cherry and strawberry. The product comes with all of the usual highlights of Celsius' signature energy drink with various vitamins and minerals, ginger root, guarana, and green tea, with a strong 200mg of caffeine.
The all-new Cosmic Vibe Celsius energy drink with zero and only ten calories a can is currently available at the major convenience store chain Circle K, and it's well over 6,000 different locations across the country.