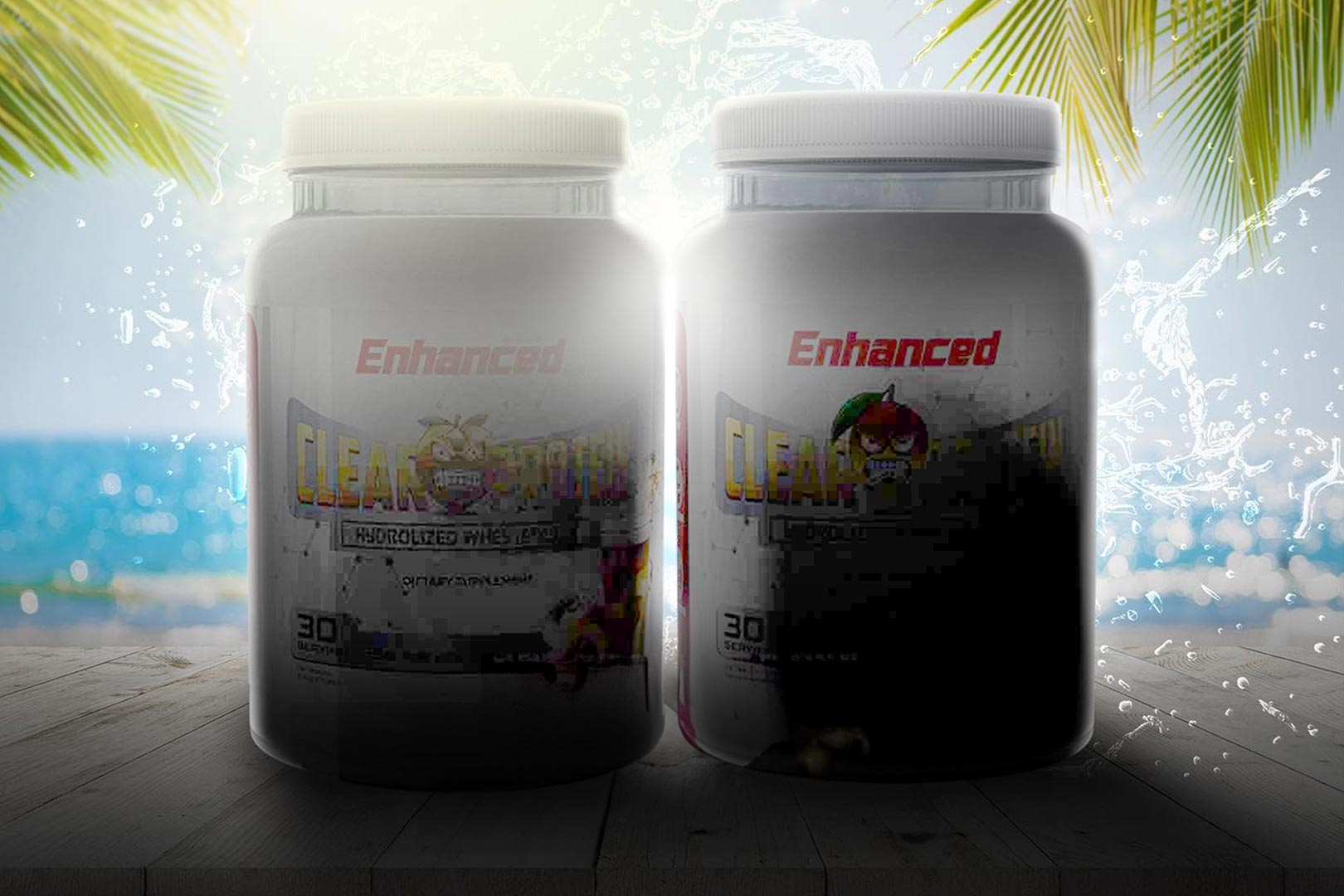 Enhanced Labs has shared a picture and confirmed its upcoming supplement, which we suspected to be a clear and refreshing protein powder based on the few teasers and details we were able to dig up. Clear protein powder is an increasingly popular approach in the saturated category, where instead of flavoring a protein product in the usual chocolate, vanilla, cookies, and so on, you get refreshing fruity flavors.
In the image above, after some brightening, you can see Enhanced Labs' upcoming supplement is named Clear Protein, powered by premium, lean, and fast-absorbing hydrolyzed whey isolate. There are going to be two flavors to choose from right out of the gate, both based on familiar fruits. Looking closely at the picture the brand has shared, it appears as though we're in for options based on or involving mango and peach.
Enhanced Labs is still planning to drop its alternative protein powder this Friday through its online store, and to celebrate, you'll be able to use the 24-hour coupon "PROTEIN JUICE" for 15% off whatever the cost turns out to be. We haven't seen the nutrition profile, although when hydrolyzed whey isolate is the source, the macros are almost always incredibly lean and in the tubs of Clear Protein you get the usual 30 servings.