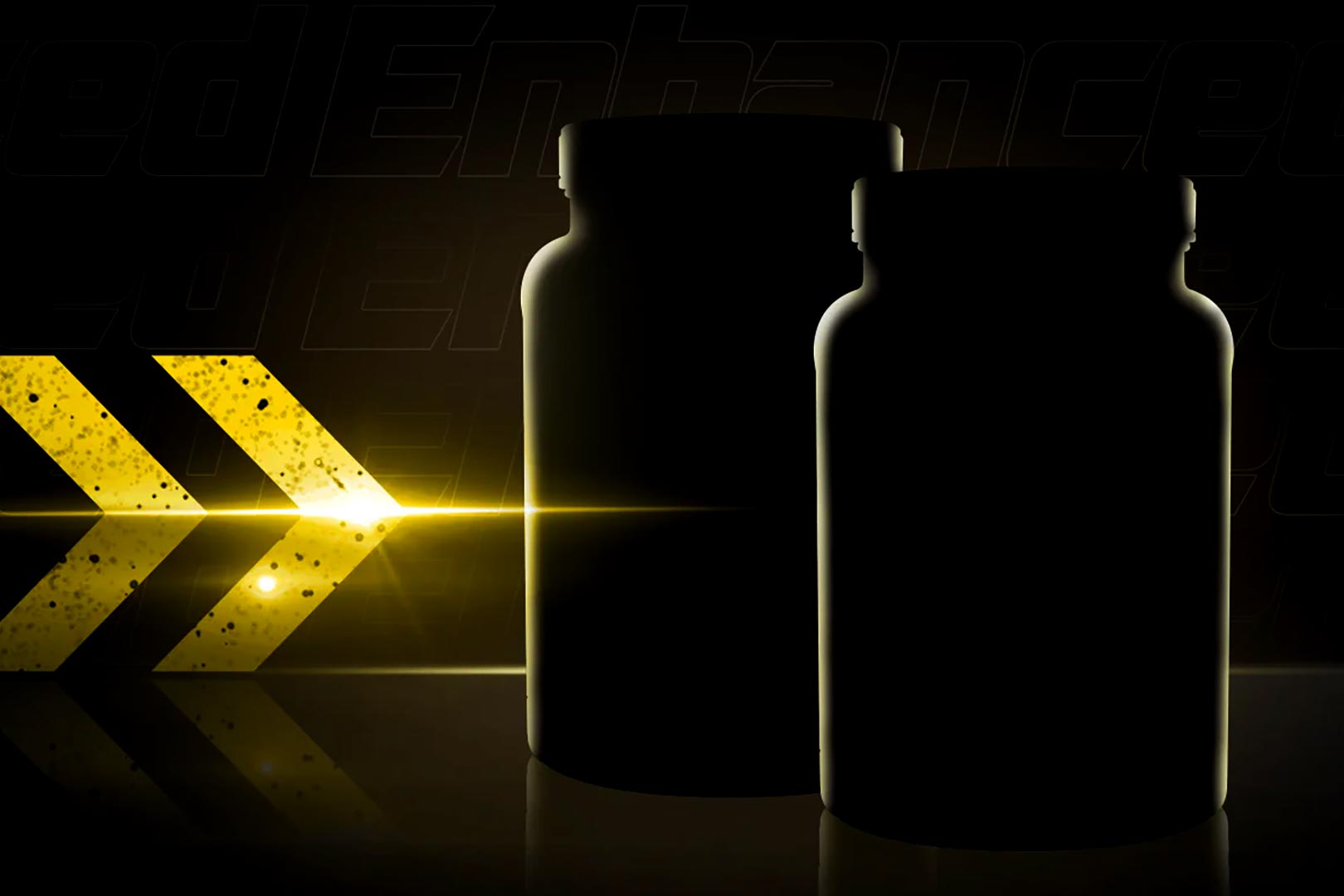 Enhanced Labs is counting down to the launch of its next major supplement drop, and while it hasn't shared too many details, in fact, almost none, we think we have a good idea of what it has up its sleeve. The brand, known for its specialized weight-loss and muscle-building products, is running a tease campaign that all comes to an end in about five days on the 21st of this month, which is the Friday of this coming week.
The words Enhanced Labs has shared in relation to the mystery supplement are "Brace yourselves for an upcoming announcement that will shake the protein industry to its core!" As mentioned, the brand hasn't said a whole lot, but there are some bits and pieces hidden in that line, specifically the "protein industry" part. That immediately points us in the direction of some sort of protein product, most likely a classic protein powder.
If you head to Enhanced Labs' website, you'll see a banner on the homepage, and that is where we got our extra details from, as the title of the graphic is "clearway". When you put that together with the category highlighted above, we're left thinking one thing. Our guess is Enhanced Labs is attempting the increasingly popular clear and refreshing fruit-flavored protein powder as seen at the likes of SEEQ, Myprotein, and many others.
Clearway appears to be the name of Enhanced Labs' latest entry in the world of protein powder, although this might not be the entire picture, even if we are on the right track. The brand is saying it'll shake the protein industry to its core, suggesting this may be something completely new or an approach we haven't seen before; we'll just have to wait and see for the full story.