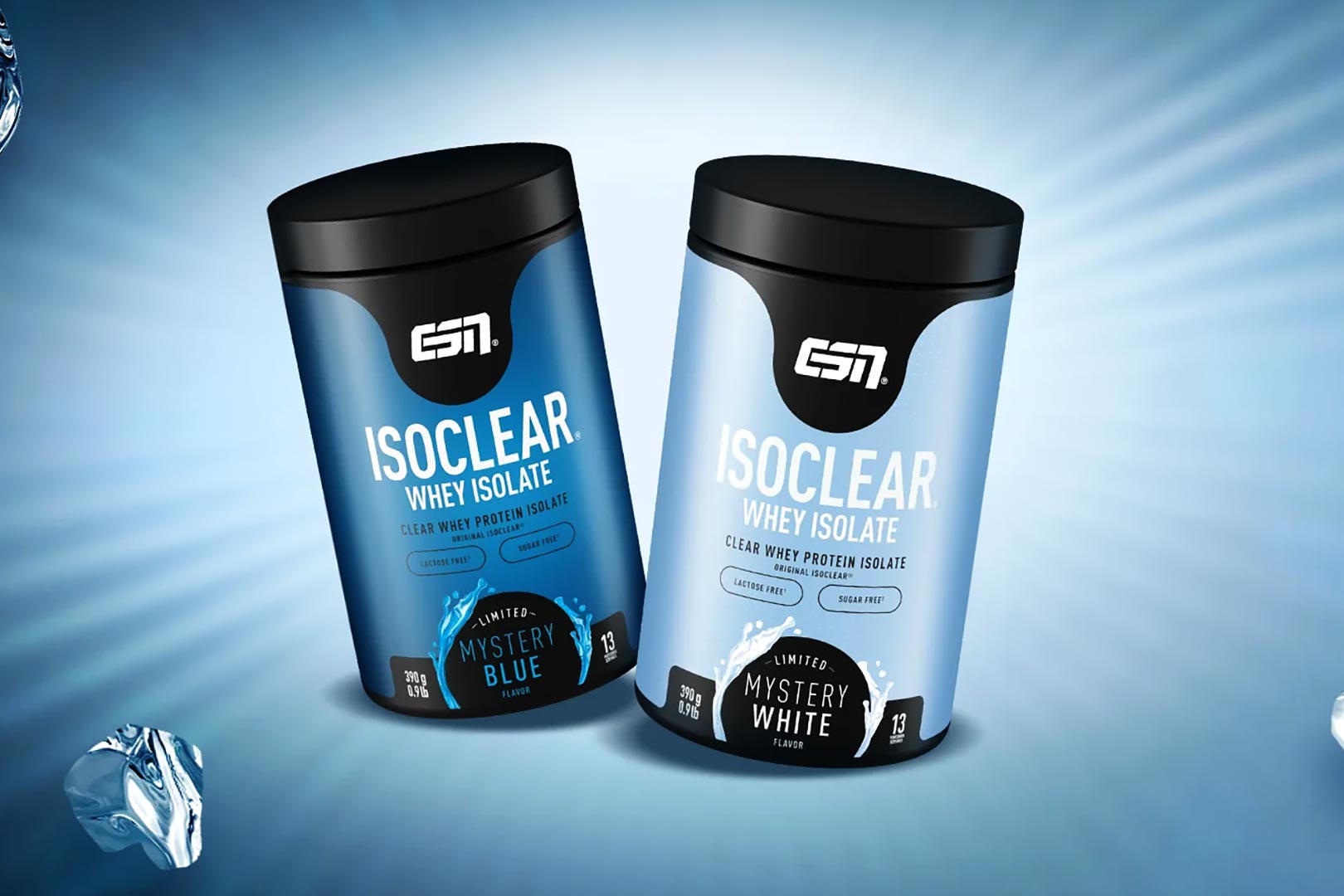 ESN in Germany is one of the many sports nutrition brands across Europe that has a clear and refreshing protein powder available in ISOClear; in fact, it has a couple of spin-offs of the supplement in ISOClear Collagen and ISOClear Vegan. The original ISOClear follows the general direction of this type of product to a tee, relying entirely on premium whey isolate to provide its lean protein, and it is exclusively available in fruit flavors.
When we say ESN has flavors for ISOClear, we mean a monster amount of them, with the supplement's menu reaching deep into double digits, with tastes like Grape Soda, Cola Orange, Red Apple Lime, Blackberry, and Mango Peach Iced Tea. This week the brand has rolled out two more flavors for ISOClear, all packing the product's lean nutrition profile of 24g of protein and 104 calories, although you're not told what they taste like.
ESN's latest flavors for ISOClear are Mystery Blue and Mystery White, and they're a continuation of the previously released and just restocked Mystery Green. As mentioned, the brand does not say what the options taste like; all you have to go off are their colors. If you'd like to take the leap of faith and give them a try, the Mystery ISOClears are available direct at a discounted €21.52 (23.96 USD) and only here for a limited time.