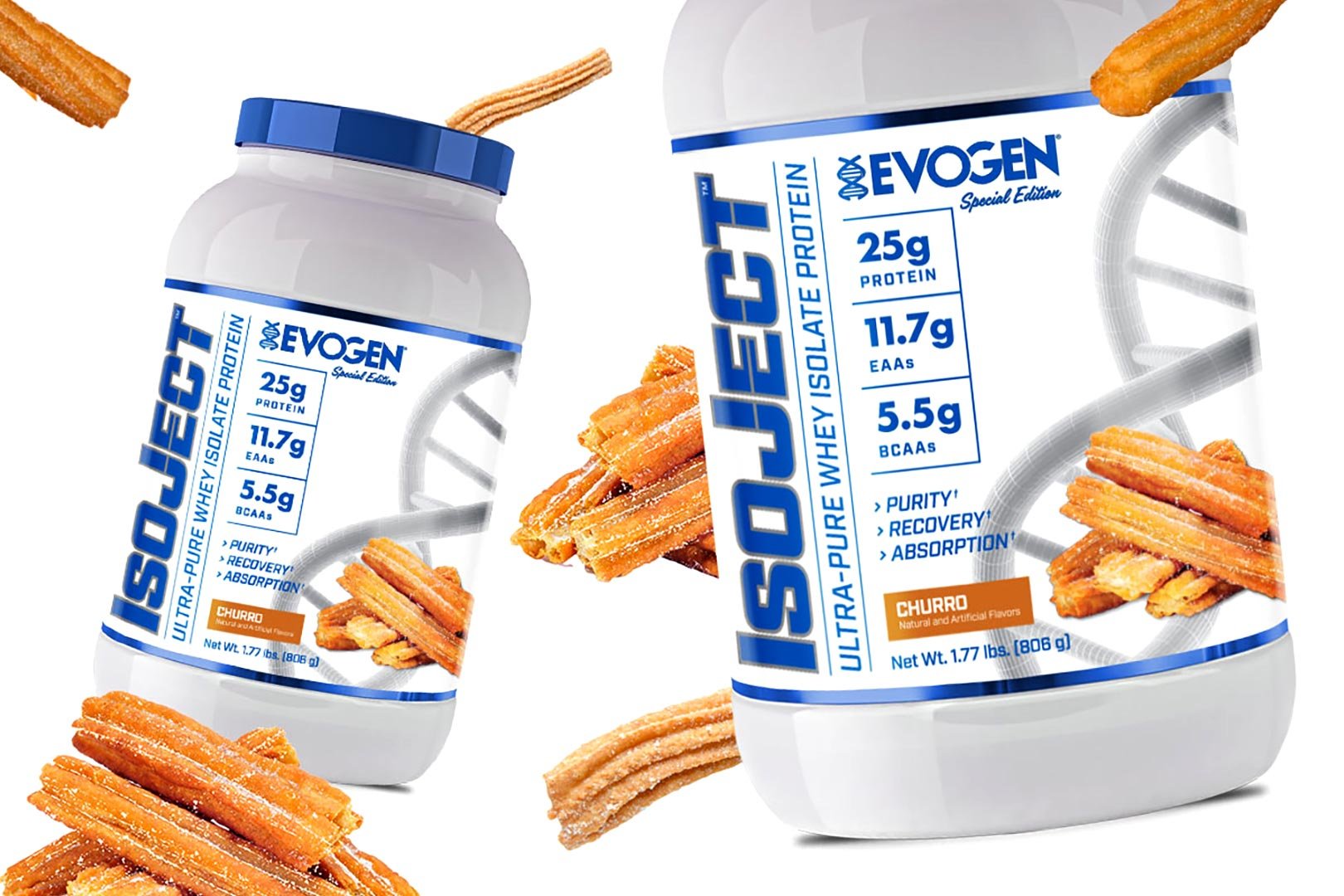 Evogen is one of the more frequent brands when it comes to flavor extensions, generally releasing them around events and occasions, and one of the supplements that regularly receive additional options is the premium, whey isolate-based protein powder IsoJect. It was actually only a couple of months ago Evogen expanded the selection of flavors for the product, welcoming a dedicated peanut butter taste in Peanut Butter Cookie.
As we move into August, Evogen has gone and launched another flavor for its IsoJect protein powder, and with so many tastes already available for the supplement, it's no surprise this one is a little more on the uncommon side. Joining the family of flavors for IsoJect this week, going alongside the likes of Oatmeal Cookie, Strawberry Smoothie, and Vanilla Cold Brew Coffee, is Churro, designed to taste like the traditional fried treat.
Evogen's official online store is now stocking the intriguing and undoubtedly enjoyable Churro IsoJect at the supplement's usual price of $54.95 for a tub of 26 servings, providing 25g of protein, 2g of carbohydrates, and 110 calories. There is no sale running at the moment to get you a good deal on the newest flavor of Evogen's protein powder, although you can use ambassador coupons like Devin Bernardo's "DEVIN" 10% off.