Robert Irvine's functional food company Fit Crunch is known for its rich, decadent, and protein-loaded Fit Crunch Protein Bar, although starting this week, it has another format in its better-for-you lineup. The creative brand has put together Fit Crunch Protein Cookies, but these aren't the large round cookies filled with protein we've seen from many other competitors out there; it's a big bag of bite-sized crunchy protein cookies.
Robert Irvine and Fit Crunch's Protein Cookies tip the scales at a small 3.55g a piece, and they come in a large resealable bag of about 23 cookies that all together provide 20g of protein. The brand promises a traditional crunchy cookie consistency, so not as chewy or dense as the many other protein cookies on the market, with the rest of the product's macros per bag being 38g of carbohydrates, 26g of that added sugar, 22g of fat, ending in a hefty calorie count of 420.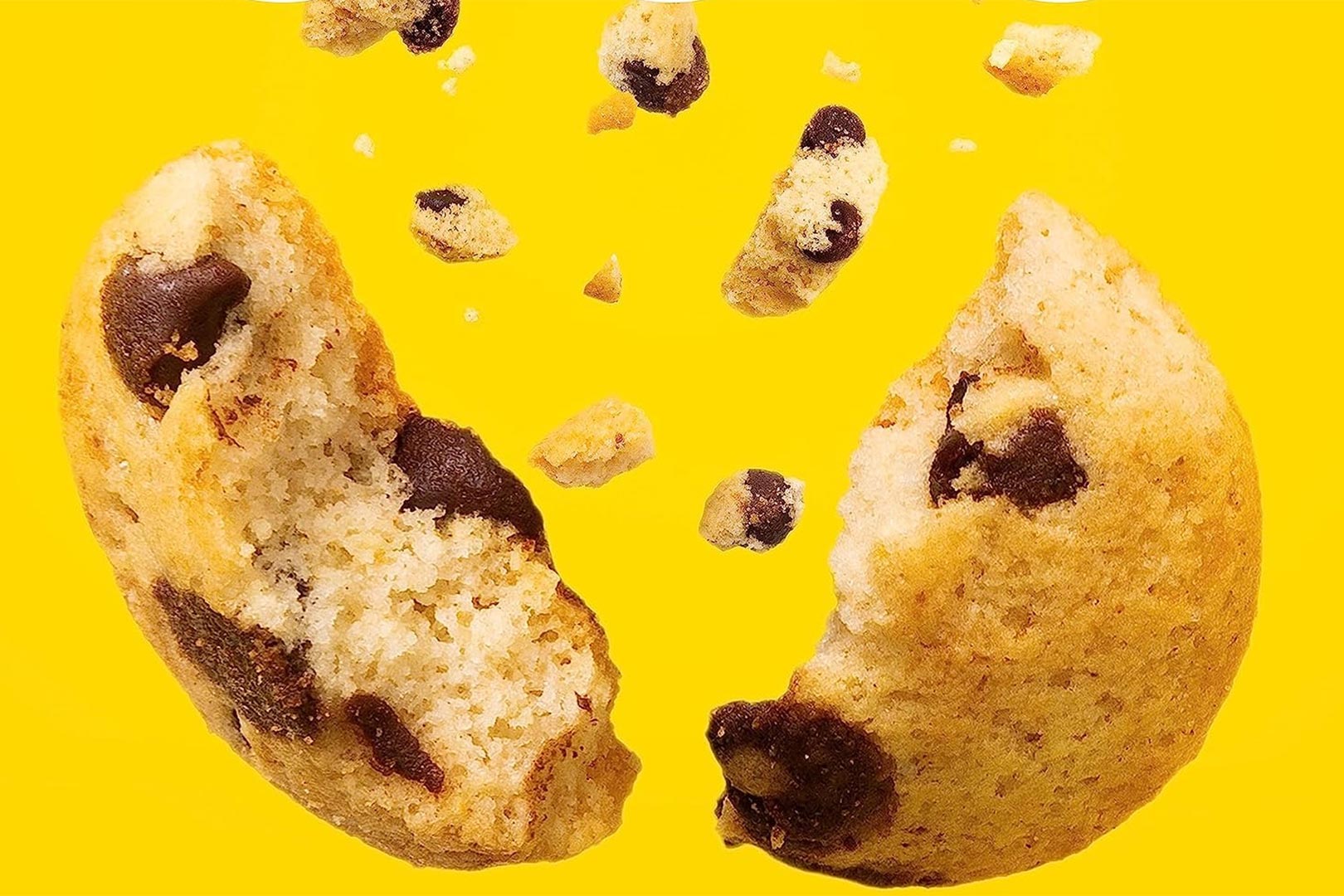 Protein Cookies from Robert Irvine's Fit Crunch is a nice change of pace for the world of protein cookies, offering up something slightly different in terms of size and packaging. It keeps with the main idea of giving you a good amount of protein in the form of a cookie; however, it clearly comes with many other numbers filling out its nutrition profile, making it more suited as a better-for-you snack than a lean source of on-the-go protein.
Fit Crunch's online store is already stocking the new Protein Cookies in the one classic cookie flavor with Chocolate Chip, and the bite-sized pieces are indeed packed full of decadent chocolate chips. The price of the brand's newest functional food is $25.99, and that is for a pack of four bags. Again, each of those bags comes with somewhere around 23 cookies, giving you a grand total of close to 90 cookies for the $25.99.