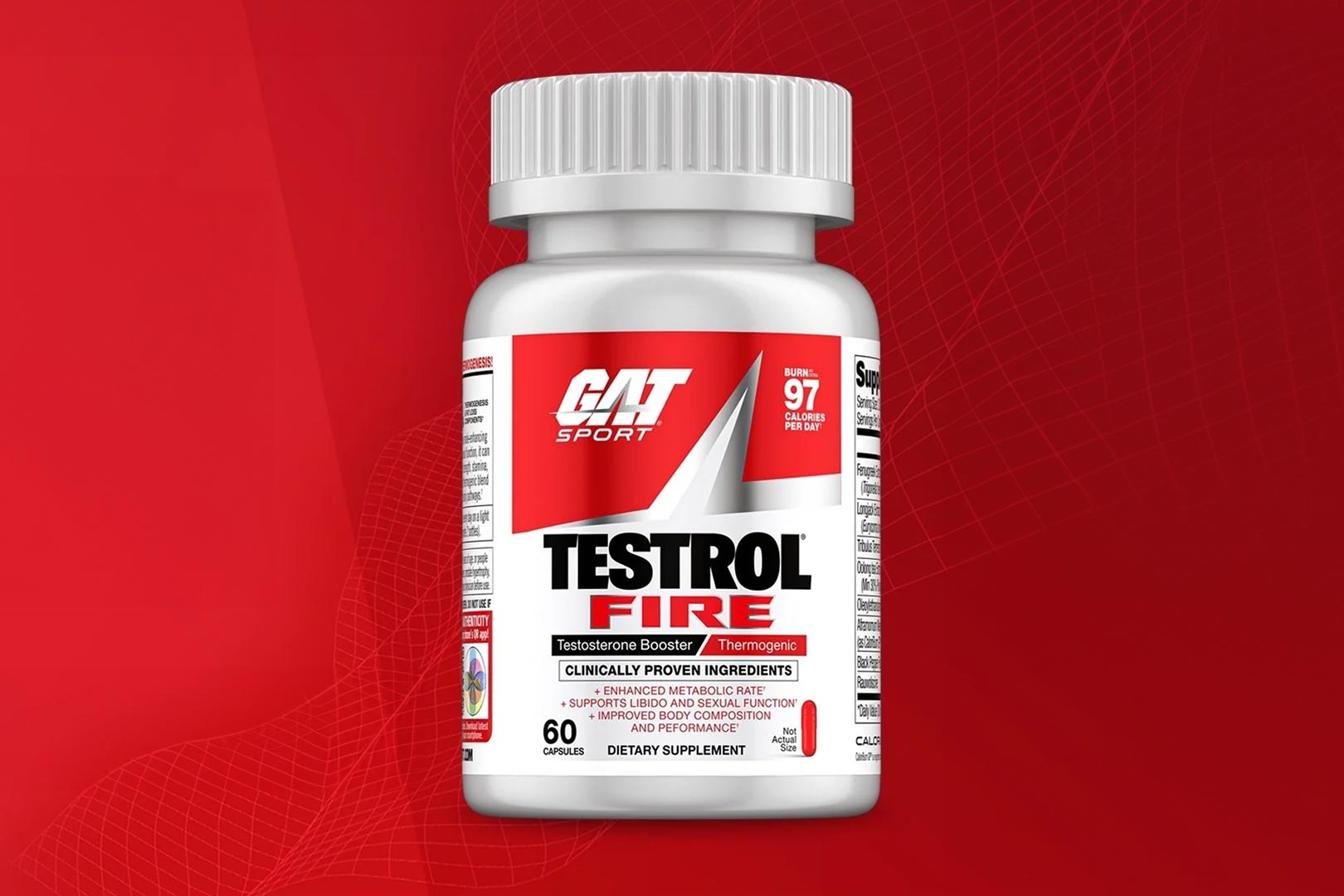 Another supplement the legacy sports nutrition company GAT is known for, outside of its fat burner JetFuel and pre-workout Nitraflex, is its similarly long-running testosterone booster Testrol. There have been many variants and versions of the product over the years, and for 2023 the brand has decided to mix things up a bit and create a hybrid spin-off of Testrol that combines testosterone boosting and weight loss.
GAT is rolling out Testrol Fire, as mentioned, a fat-burning testosterone booster featuring common test-boosting ingredients as well similar components to support weight loss. On the testosterone side, there is 300mg of fenugreek, 250mg of tribulus, and 300mg of longjack, all of which can be found in other Testrol supplements, such as LJ100 longjack in Testrol Platinum, and all three of those in Testrol Gold ES.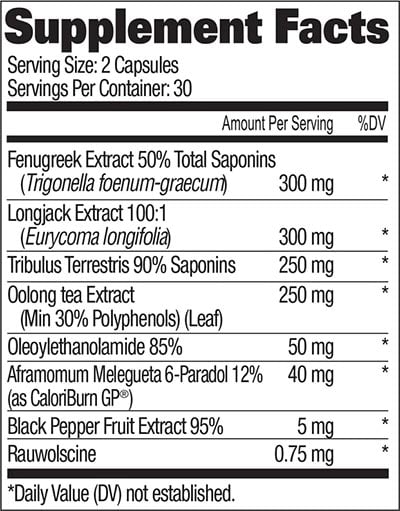 Supporting the other half of the experience, GAT is going for in Testrol Fire; there is 250mg of Oolong tea, just under a milligram of alpha yohimbine in 750mcg, and a premium version of grains of paradise in CaloriBurn GP at 40mg a serving. Everything comes together to enhance drive, sexual performance, muscle growth, strength, stamina, and performance, as well as metabolism, thermogenesis, and weight loss.
GAT has already launched its thermogenic testosterone booster Testrol Fire in retail partners, as well as its online store at gatsport.com, where it's exactly the same price as the standard edition of Testrol in Testrol Original. Directly from the brand, you'll pay $29.99 for a bottle of 30 servings, again, the same as Testrol Original but cheaper than the two Testrols we mentioned earlier in Testrol Platinum and Testrol Gold ES.