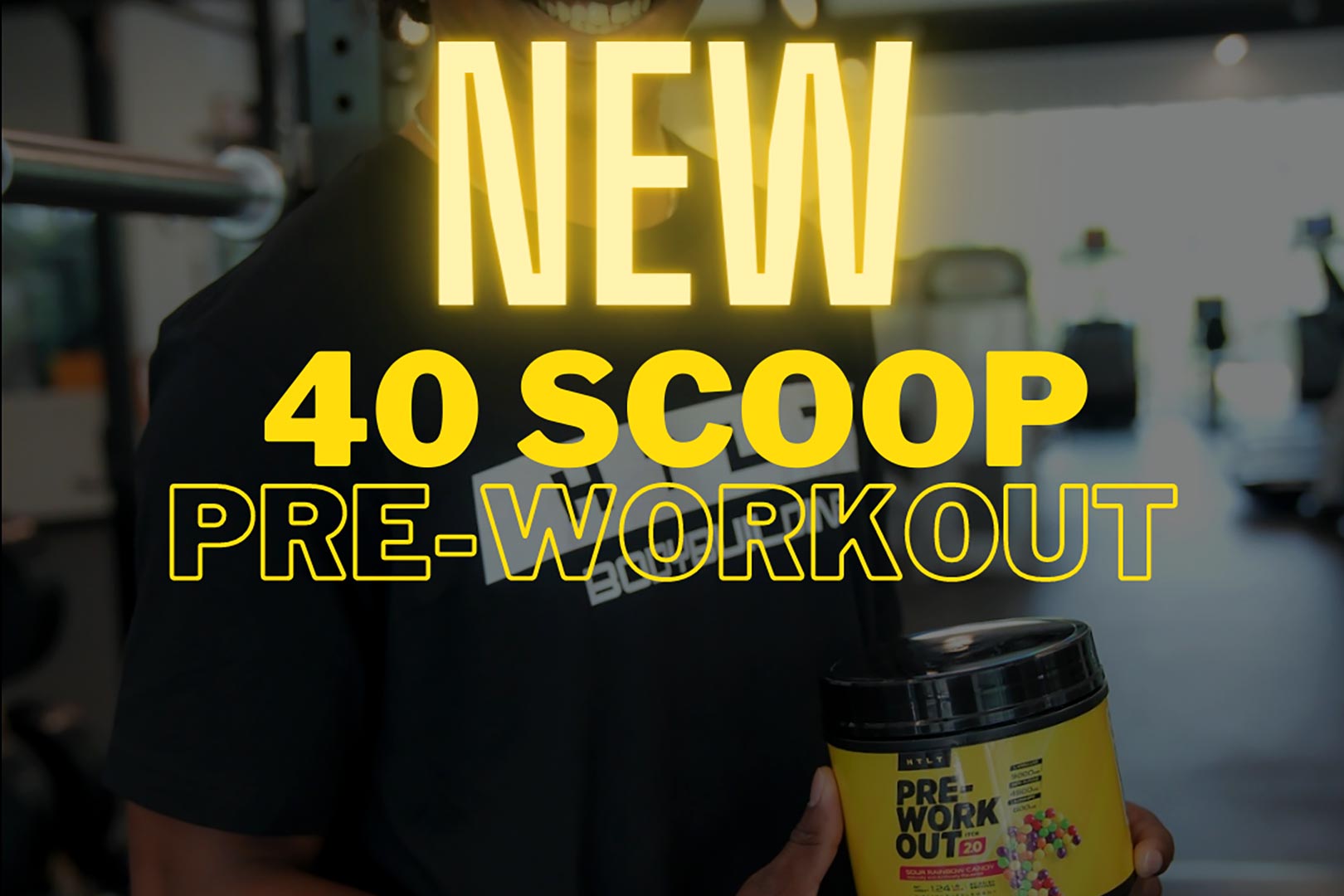 Greg Doucette's brand HTLT has released several additional options for one of its stimulant-based pre-workouts in the simply named supplement, Pre-Workout 2.0, which was upgraded to that 2.0 status in April of last year. The brand hasn't drastically tweaked the formula, or anything like that, the developments surrounding the product are more specific and are geared towards fans that like the pre-workout perks they have to offer.
Firstly, HTLT has downsized Pre-Workout 2.0, where it now offers the original 60-serving bottle, or 20 servings, when using the maximum amount, as well as a smaller 40 serving, working out to 13 servings when using the maximum of three. The price of the 40-serving alternative is not as cost-effective as the 50% larger 60-serving, which over at htltsupps.com is $54.99, versus the all-new smaller option sitting at a regular $39.99.
The other development with Pre-Workout 2.0 is due to demand, HTLT has expanded the flavors available for its Itch Version. That is basically Pre-Workout 2.0 with beta-alanine added; the name comes from the common itchy side effect of beta-alanine. You can check out all of the added variants and versions HTLT has begun offering for Pre-Workout 2.0 over on its website, with a 15% discount available on anything you subscribe to.