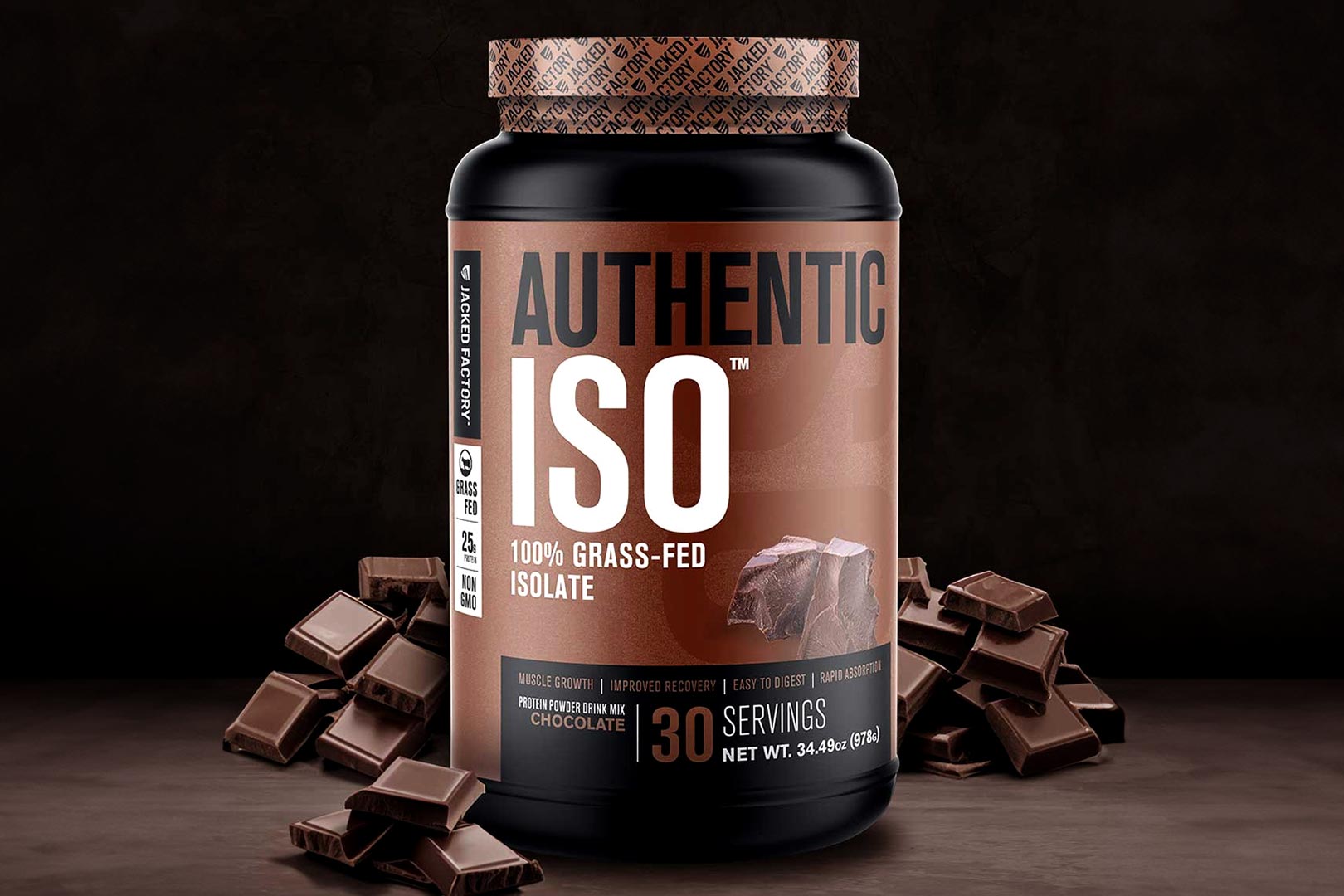 Last week, the attention of Jacked Factory's many fans and followers was put onto the special edition pre-workout Nitrosurge 11, which is a limited Rocket Pop flavor of the CON-CRET reinforced Nitrosurge Build wrapped in an alternative label design. Before that, the busy brand was all about its premium whey isolate-powered protein powder Authentic ISO, releasing four flavor extensions within four weeks of each other.
Following on from Nitrosurge 11, Jacked Factory is back, turning its attention to the Authentic ISO protein powder, adding yet another taste to the menu of the supplement after Cinnamon French Toast, Cookies & Cream, Unflavored, and Blueberry Muffin. Joining the list of flavors for the lean source of protein is a little more straightforward in Chocolate with 25g of protein a serving, from grass-fed whey isolate and 110 calories.
The all-new Chocolate Authentic ISO is available directly through Jacked Factory's online store at the protein powder's regular and very reasonable price of $39.99 for a tub of 30 high-protein servings.