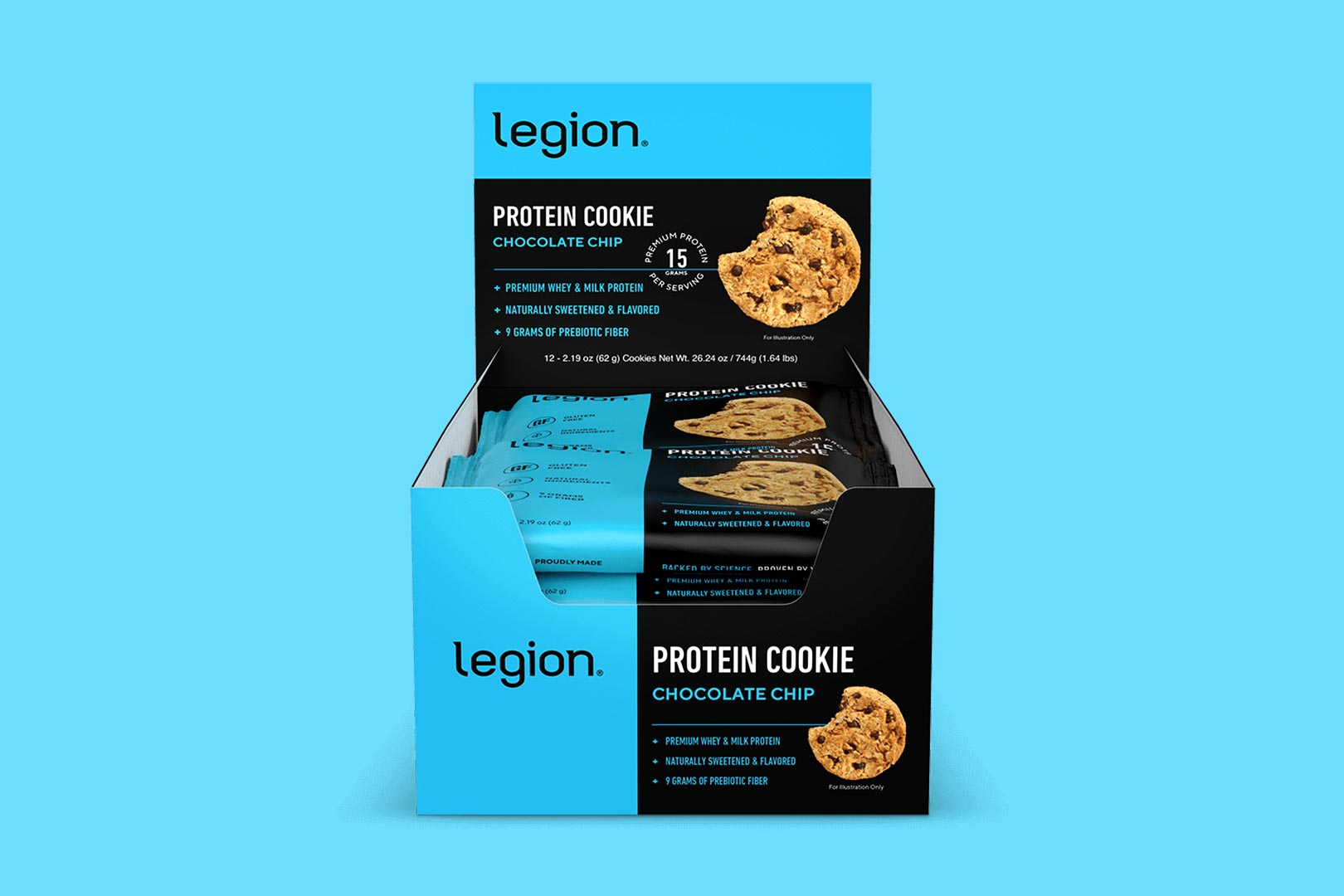 Legion has expanded its reach in the world of functional food, releasing a product to go alongside its Legion Protein Bar, featuring a typical nutrition profile of 20g of protein, 24g of carbohydrates with 4g of that sugar, 12g of fat, and 240 calories. Now sitting alongside that item over on the brand's website is the Legion Protein Cookie, a snack that is not as high in protein and low in carbohydrates but comes in the form of a classic cookie.
The all-new Legion Protein Cookie has 25% less protein than the Legion Protein Bar at 15g a piece, much higher carbohydrates, a third more to be exact at 32g, 9g of that sugar, 8g of fat, and a slightly higher calorie count of 260, although again, that is with less protein. The product is made with a fairly clean set of ingredients, including whey and milk for protein, almonds, chicory root fiber, coconut oil, and the better-for-you sugar alternative allulose.
Legion has only one flavor available for its simply named Legion Protein Cookie, and it's a classic cookie taste in Chocolate Chip, with semi-sweet chocolate chips throughout the product for an authentic flavor experience. If you'd like to try the new protein-packed cookie, it is on the brand's website for the same price as the Legion Protein Bar at $39.99 for a box of 12, making it a seamless switch for fans that want to try a box in place of the bar.