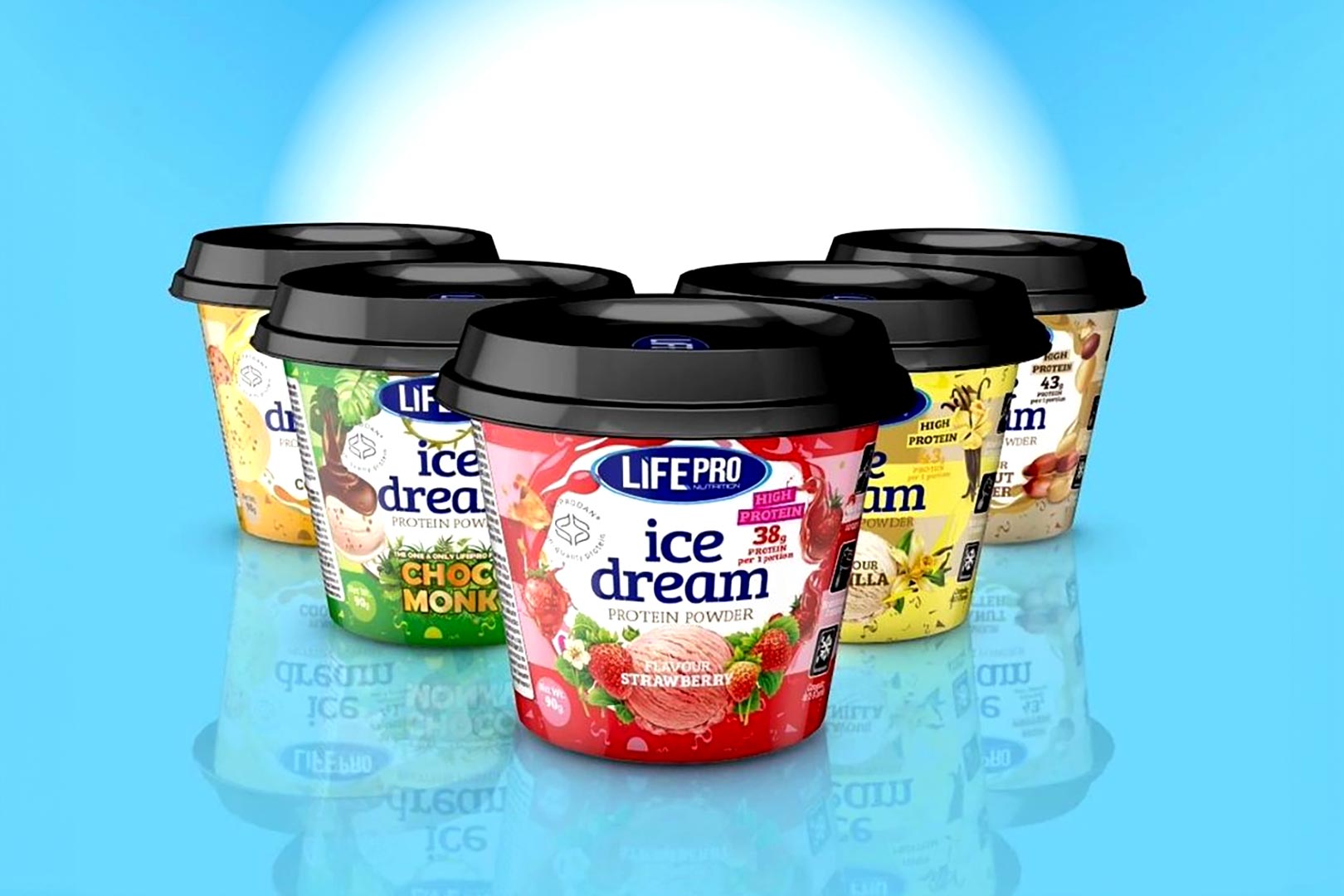 Life Pro Nutrition has an absolutely huge selection of sports nutrition products, health supplements, and functional items under its banner, to the extent that if you're within its range of distribution, it can easily be a one-stop shop for anything health and fitness related. The brand covers you on protein, better-for-you treats, healthier alternatives, convenient condiments, and even more advanced sports nutrition items like pre-workouts and fat burners.
This month, right in the middle of the year and the sunny summer season, Life Pro Nutrition has released another protein product, although it's far from your traditional protein powder or even a common snack format like a protein bar or cookie. Ice Dream is the brand's latest creation, which is a pot of powder that you pour 180ml of milk into, thoroughly stir, then throw into the freezer for around three hours to turn it into a deliciously soft high-protein ice cream.
Life Pro Nutrition's Ice Dream is kind of like Halo Top or even Enlightened's light ice cream, but you have to complete a couple of steps to have it ready to eat, and the nutrition profile on this one is much higher in protein and leaner overall. The frozen functional food has as much as 55g of quality whey-sourced protein a pot, depending on the flavor, an impressively low 8 to 13g of carbohydrates, 17 to 18g of fat for a nice consistency, and a calorie count of 415.
While there is some extra effort required to turn Life Pro Nutrition's protein-packed Ice Dream into actual ice cream you can eat, the macros seem more than worth it with protein as high as 55g, and there are plenty of flavors to choose from. The alternative protein treat has debuted with five tastes on its menu in Cookies, Vanilla, Strawberry, Peanut Butter, and the chocolate experience Choco Monky, and the cost isn't bad either at €4.90 (5.40 USD) a tub.