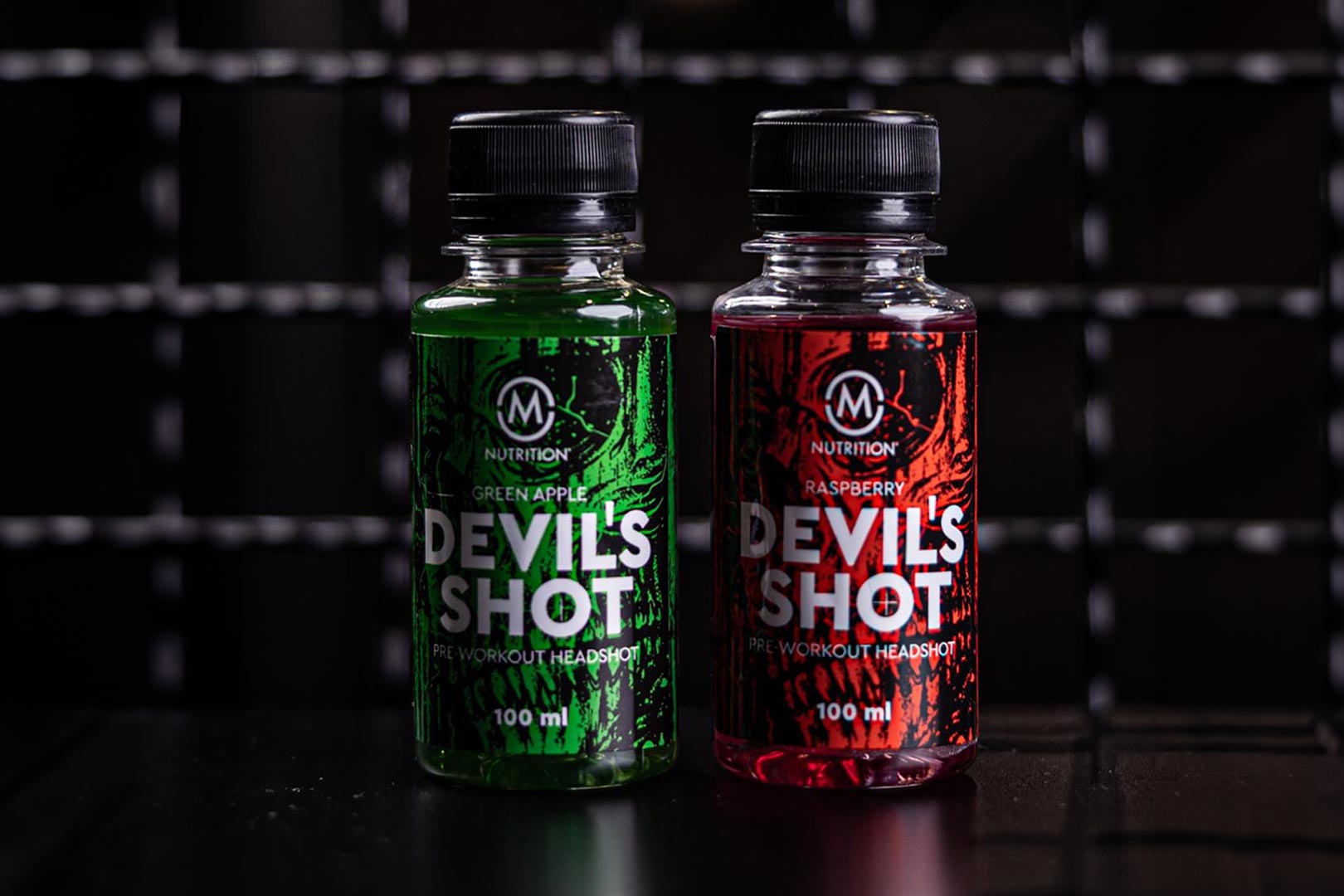 Finnish brand M Nutrition has a new product on the market this month designed specifically to help you get a better workout, although not in the traditional format of a bulk powder or even a moderately sized beverage. The sports nutrition company has taken the compact and convenient approach this time around in a supplement named Devil's Shot, which brings together a small set of pre-workout ingredients in a shot-sized 100ml bottle.
M Nutrition's Devil's Shot may fit into your pocket at 100ml a piece, but it's not as simple as its size. The pre-workout shot comes with a huge 4g of beta-alanine to support performance, 1.66g of arginine HCl, and to enhance muscle pumps, 3.3g of citrulline malate, with no mention of the ratio of pure citrulline to malic acid. Rounding it all out is, of course, caffeine at a strong 300mg per bottle for a nice hit of uplifting energy and focus.
As mentioned, M Nutrition's Devil's Shot is a pre-workout shot, bringing together a short and sweet set of ingredients to deliver a pre-workout style experience involving support for pumps, performance, and energy. The supplement has hit the market in two classic fruity flavors in the red-colored Raspberry and green-colored Green Apple, both having absolutely no sugar, carbohydrates, or calories and a price of €2.49 (2.80 USD) a piece.