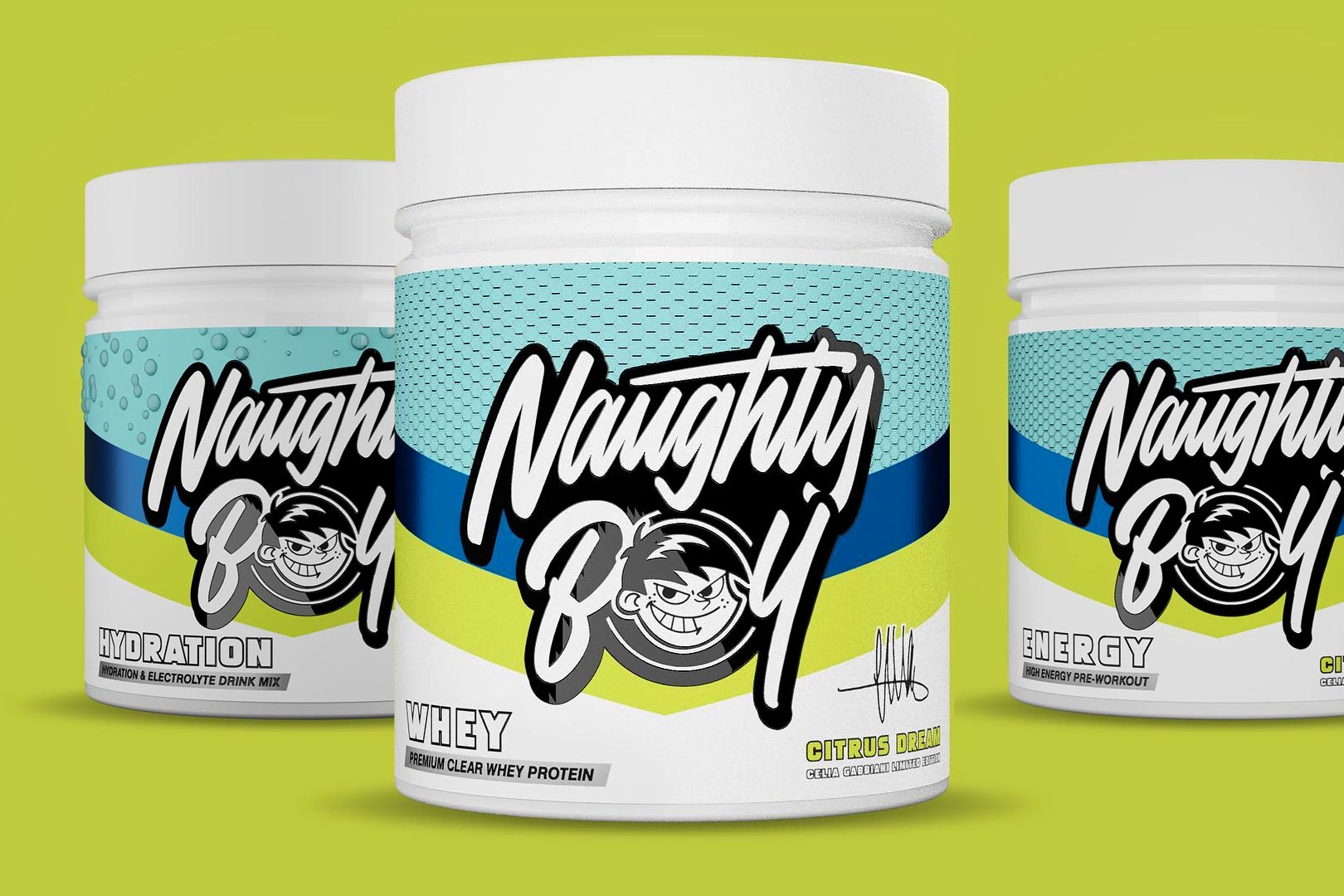 Naughty Boy in the UK, our past back-to-back International Brand Of The Year winner, has put together its first ambassador collaboration, which isn't technically its very first collaboration, as it has partnered with distributors in the past for exclusive, special edition flavors. The ambassador partnership is a big one, though, as it sees the brand get together with Crossfitter Celia Gabbiani for three separate products.
Naughty Boy and Celia Gabbiani have created a refreshing flavor called Citrus Dream for three separate supplements, and only one of them fans will be familiar with in the cost-effective pre-workout Energy. The other two include a Citrus Dream Hydration, a completely new formula dedicated specifically to supporting and improving performance with 2.4g of electrolytes, creatine, taurine, and the premium reds blend SuperReds.
Rounding out the Celia Gabbiani collection from Naughty Boy is a Citrus Dream flavor Whey, which is the brand's take on the popular trend of clear and refreshing protein powders. The supplement keeps things incredibly lean, lighter than Naught Boy's original blend-style whey protein Whey 100, with 20g of protein alongside 340mg of carbohydrates, just 320mg of that sugar, practically no fat at 20mg, and a calorie count of 81.
Naughty Boy is launching its entire Celia Gabbiani collection of Citrus Dream Hydration, Citrus Dream Whey, and Citrus Dream Energy, shortly, as it is themed around the summer season and should be out when the weather is still bright and sunny.