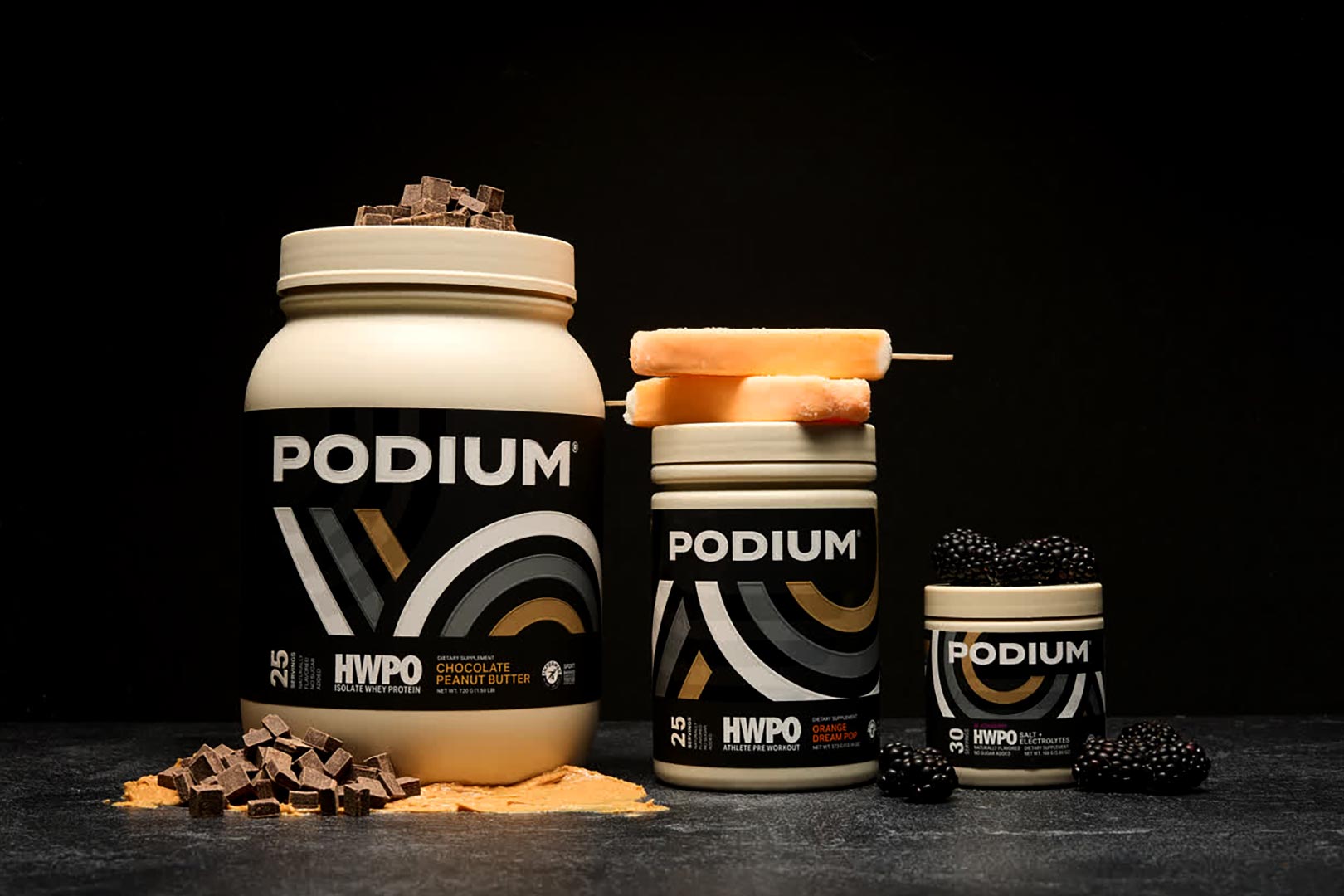 Podium Nutrition only just announced its second collaboration last week, where it teamed up with the fitness program specialist Street Parking for a special edition flavor of its premium and transparent protein powder. The two came together to create a mouthwatering Chocolate Mud Pie flavor of the supplement, and again, that's the brand's second collaboration; the first came last year in a Cookies & Cream flavor of the Podium protein powder in partnership with CrossFit games champion Justin Medeiros.
Following on from the recent reveal and release of Podium Nutrition and Street Parking's Chocolate Mud Pie protein powder, another collaboration has been unveiled, although this one is much deeper than either of those other two. For the next combined effort, Podium has joined forces with Mat Fraser's fitness program and community HWPO Training to create what appears to be three completely new supplements, each of them for a category it currently competes in but with alternative formulas.
The products filling out the Podium and HWPO Training collection are Isolate Whey Protein, a whey isolate powered protein powder, not a blend like the brand's regular offering; Athlete Pre-Workout, presumably a pre-workout separate from Podium original effort and designed more for athletes; and lastly, Salt+Electrolytes without any mention of BCAAs like the already available Hydro+Salt, suggesting its more electrolyte focused.
This may be Podium Nutrition's third collaboration, but it is in no way just another partnership, as you can see. The ever-growing brand has teamed up with Mat Fraser's HWPO Training for a complete series of supplements that'll offer something quite different from its current protein powder, pre-workout, and hydration formula. There is no set launch date for the series just yet, although we certainly look forward to seeing how they all turn out.