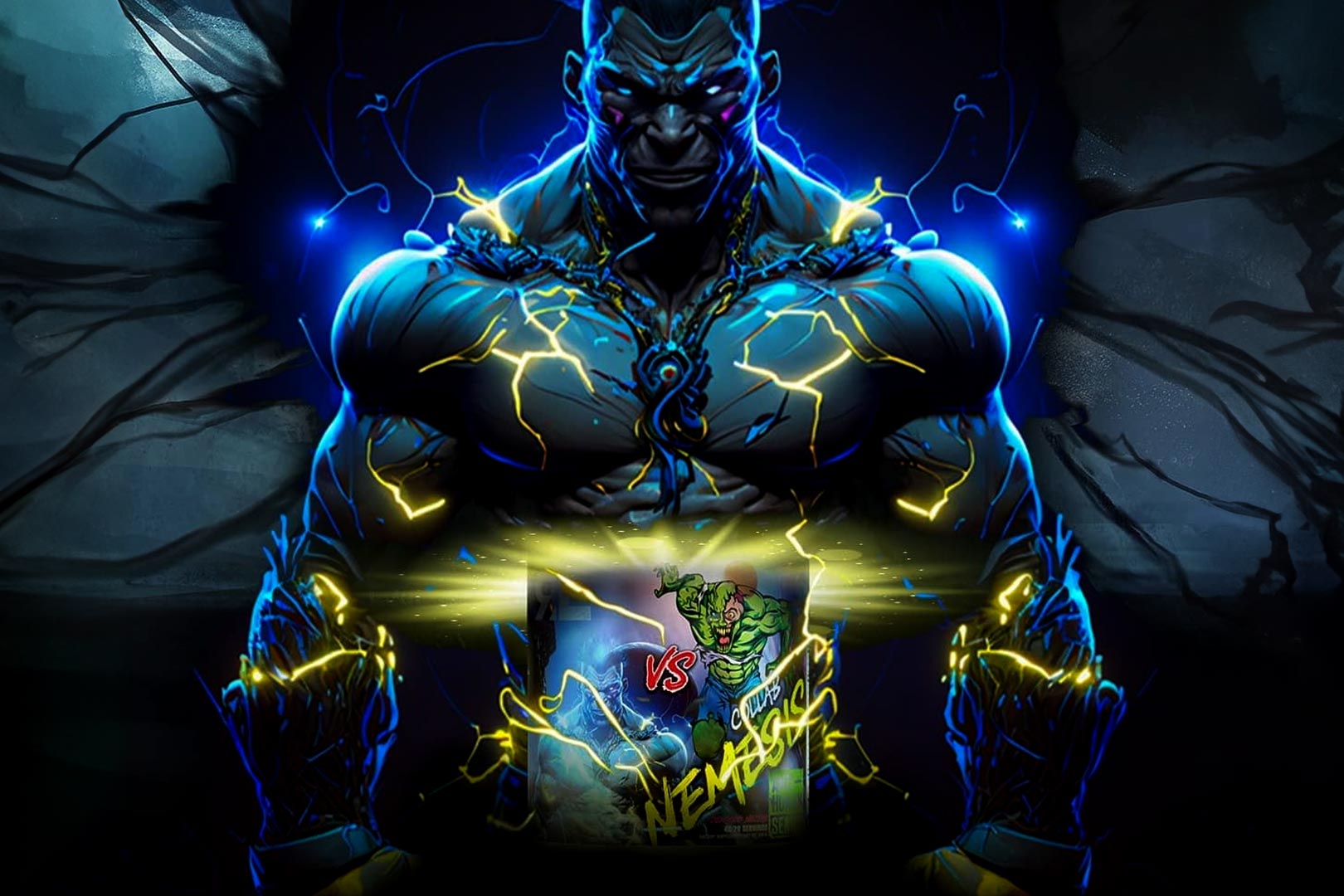 Relentless Labz' collaboration with eFlow Nutrition isn't even a week old, hitting the market a couple of days ago, but the brand is already on to another supplement it's teamed up with someone to create, although it's not exactly another sports nutrition brand. This time around, Relentless has come together with its distributor in Mexico, Muscle Nutrition, and another brand in the region carried by the same company in Anti-Human Series.
Relentless Labz, Muscle Nutrition, and Anti-Human Series have created a pre-workout together named Nemesis, and it's relatively well-rounded, featuring all sorts of reliable ingredients and dosages to support the core pre-workout benefits. The brands have packed this one full of energy, focus, pumps, and performance, and as a bit of a twist, despite being a pre-workout, Nemesis offers weight loss support thanks to its inclusion of Paradoxine branded grains of paradise.
As per usual, we've got the facts panel for Relentless Labz and Muscle Nutrition's pre-workout collaboration Nemesis in the image above, and as mentioned, you get several reliable ingredients and dosages. Some of the highlights for the pump side are 4g of citrulline malate and a gram of agmatine, the usual 3.2g of beta-alanine for performance, and a whole lot for energy and focus, including 1.5mg of alpha yohimbine, 300mg of potent eria jarensis, and 350mg of caffeine.
Once again, Relentless Labz and Anti-Human Series' Nemesis is exclusively available in Mexico and only through retailers that deal with and purchase from the sports nutrition distributor Muscle Nutrition. The supplement is due to be showing up in stores shortly with the one fruity flavor to choose from, intriguingly named Demigod Nectar, and it has the more common and modern serving split of 40 regular servings or 20 maximum servings.