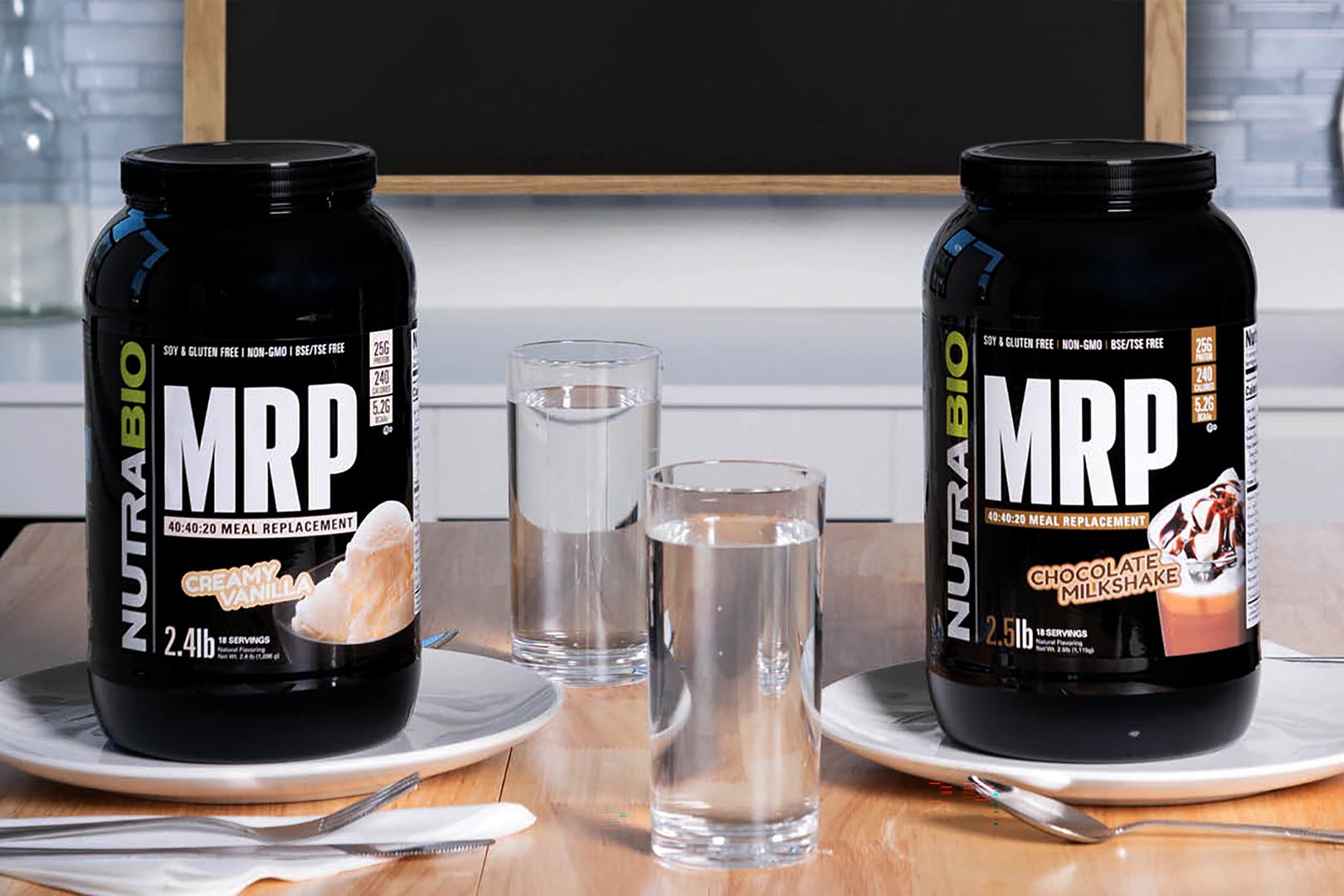 Over the weekend NutraBio teased the return of a comprehensive nutritionally balanced supplement providing a strong 25g of completely transparent protein, 16.5g of highly-branched cyclic dextrin, 9g of MCTs, and 4g of Fibersol dietary fiber. Based on all of that, we suspected the mystery product to be a resurrected variant of the meal replacement MRP, and today, we've found out exactly what it is, and we were spot on.
NutraBio has relaunched its original and entirely transparent meal replacement supplement MRP, featuring all of the same main ingredients and macros, including that 25g of protein, 26g of carbohydrates with 16.5g of that coming from HBCD, and 5g of fat, for a reasonable calorie count of 240. The previously discontinued product has returned in its two traditional flavors, with Chocolate Milkshake and Creamy Vanilla.
The price of NutraBio's revitalized directly through its online store over at nutrabio.com is $49.99 for a tub of 18 servings, which can be scaled up or down to suit your nutrition needs, so if you prefer 50g of protein and 52g of carbohydrates you'll get nine servings a tub or you can half a serving to a single scoop for 12.5g of protein and 13g of carbs for a total of 36 servings.