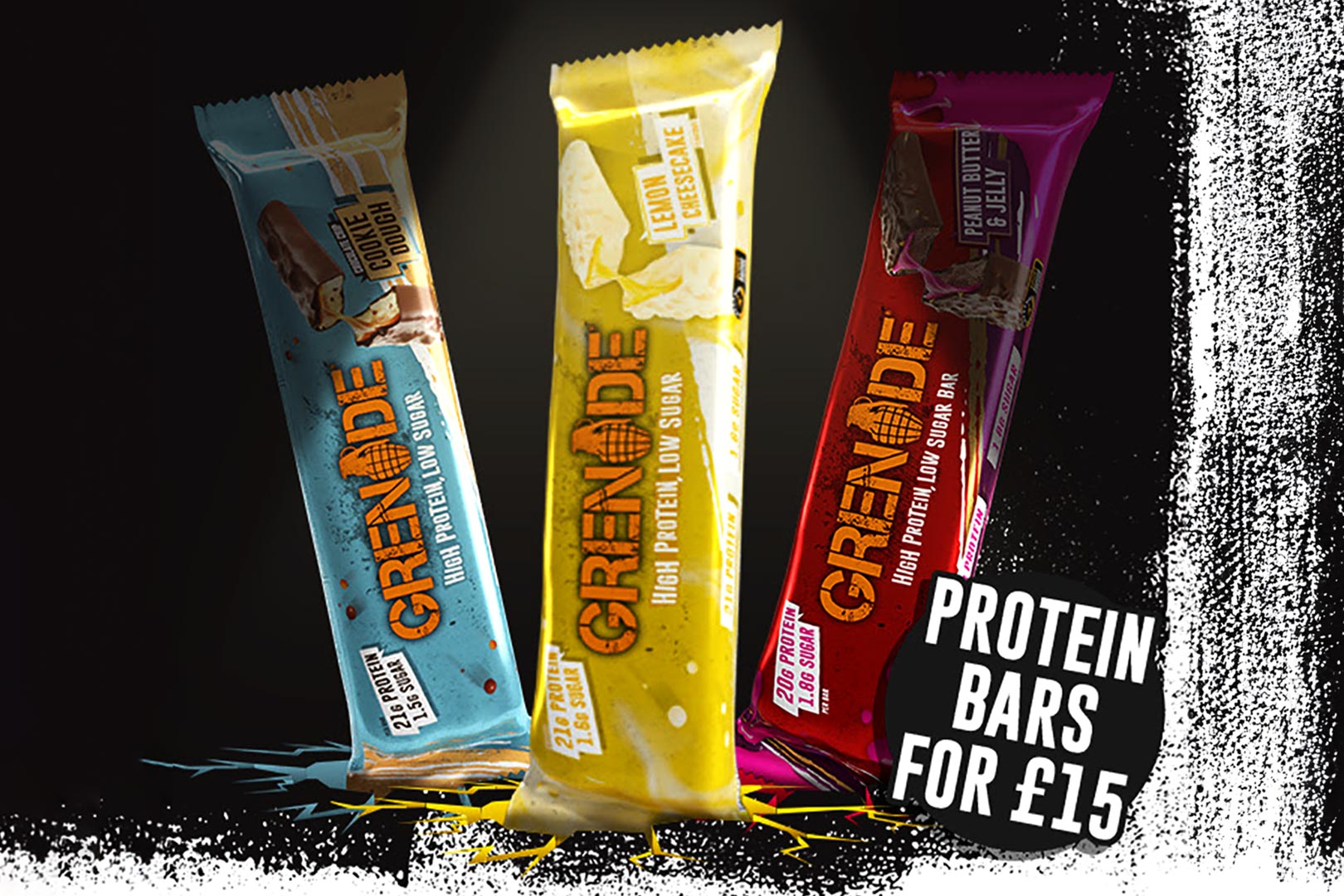 The Grenade Protein Bar set the standard when it hit the market several years ago as the Carb Killa Protein Bar, introducing an incomparable candy bar-like experience that packs a solid 20g of protein a piece, low sugar, and very reasonable calories. The product has remained on our list of top five protein bars all around the world since we started the ranking, and for a limited time, there is a way to save big on the protein snack.
Grenade is currently running a Secret Sale over at grenade.com, where it has quietly discounted several flavors of its delicious Grenade Protein Bar as well as packs of its BCAA-infused beverage, Grenade Energy. In the promotion, the brand has boxes of the protein snack in Birthday Cake, White Chocolate Salted Peanut, Peanut Butter & Jelly, Lemonade Cheesecake, and Dark Chocolate Raspberry, discounted to as low as £15 (19.64 USD).
It's a great opportunity to get in and stock up, especially on the Dark Chocolate Raspberry Grenade Protein Bar, which is one of our all-time favorite flavors of the highly-rated protein snack, with White Chocolate Salted Peanut being another taste well worth grabbing a few boxes of.