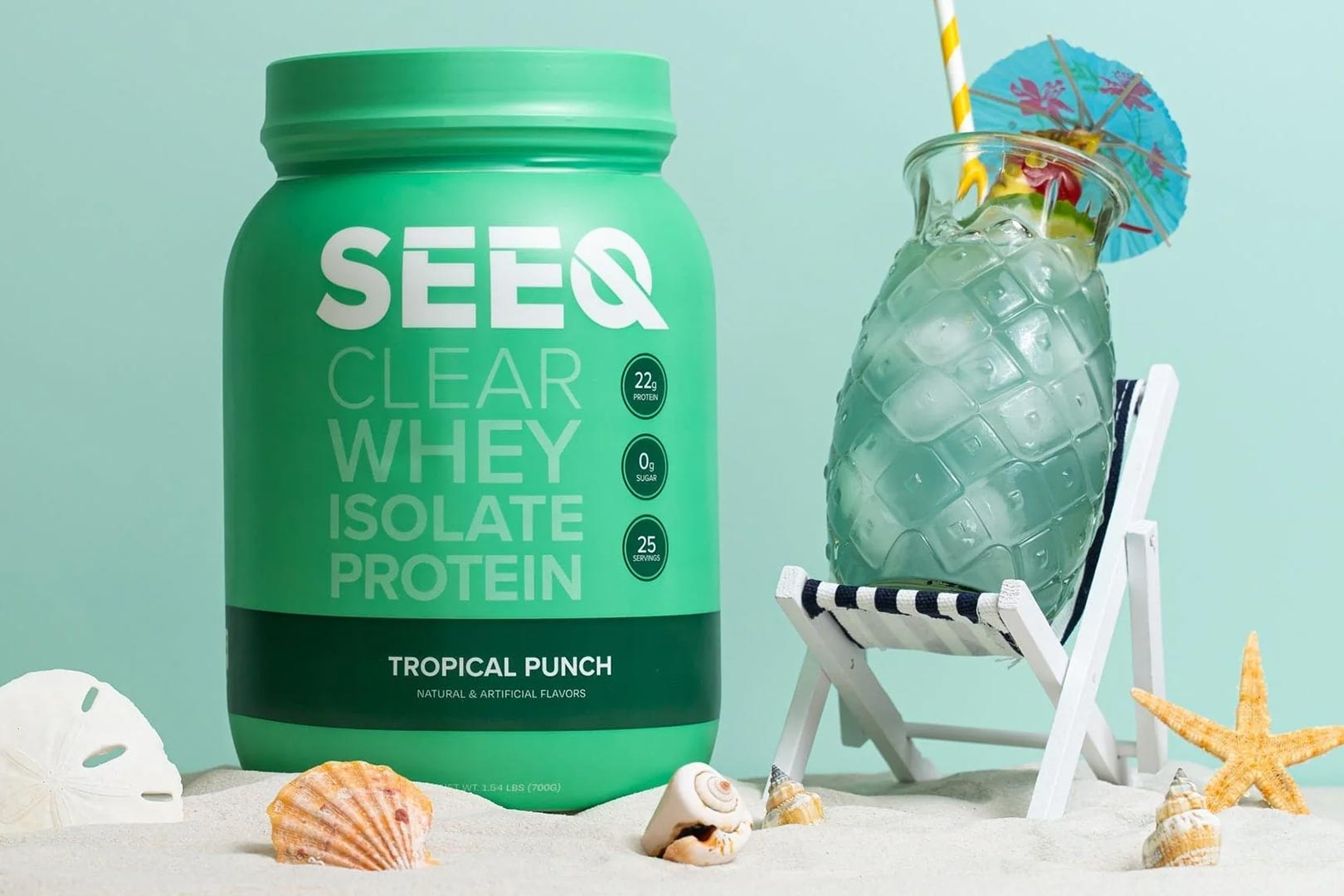 Clear and refreshing protein specialist SEEQ vaulted its first-ever flavor a few months ago in Strawberry Splash, saying goodbye to the much-loved original to make way for something completely new in Watermelon Wave. The strawberry-themed experience joined another taste the brand had already discontinued and hid away in the vault with Homemade Lemonade, showing SEEQ is clearly not afraid to take flavors off the menu.
This week we have more news in that area as SEEQ has done it again, discontinuing a flavor of its signature clear and refreshing protein powder Clear Whey Isolate Protein and throwing it in the vault to potentially bring it back out at some point later down the line. There are currently five options available for the supplement in Blue Razz Freeze, Mango Pineapple, Tropical Punch, and the more recent Watermelon Wave and Strawberry Lemonade.
The flavor on its last legs is Tropical Punch Clear Whey Isolate Protein, and while there is stock still available through SEEQ's online store, once that is gone, that is it for the product that actually made up 99% of the brand's entertaining SEEQmas Tree. It's obviously not all bad news, as SEEQ only does this to make way for fresh new flavors, so there's a good chance the loss of Tropical Punch will be quickly followed by something to take its place.