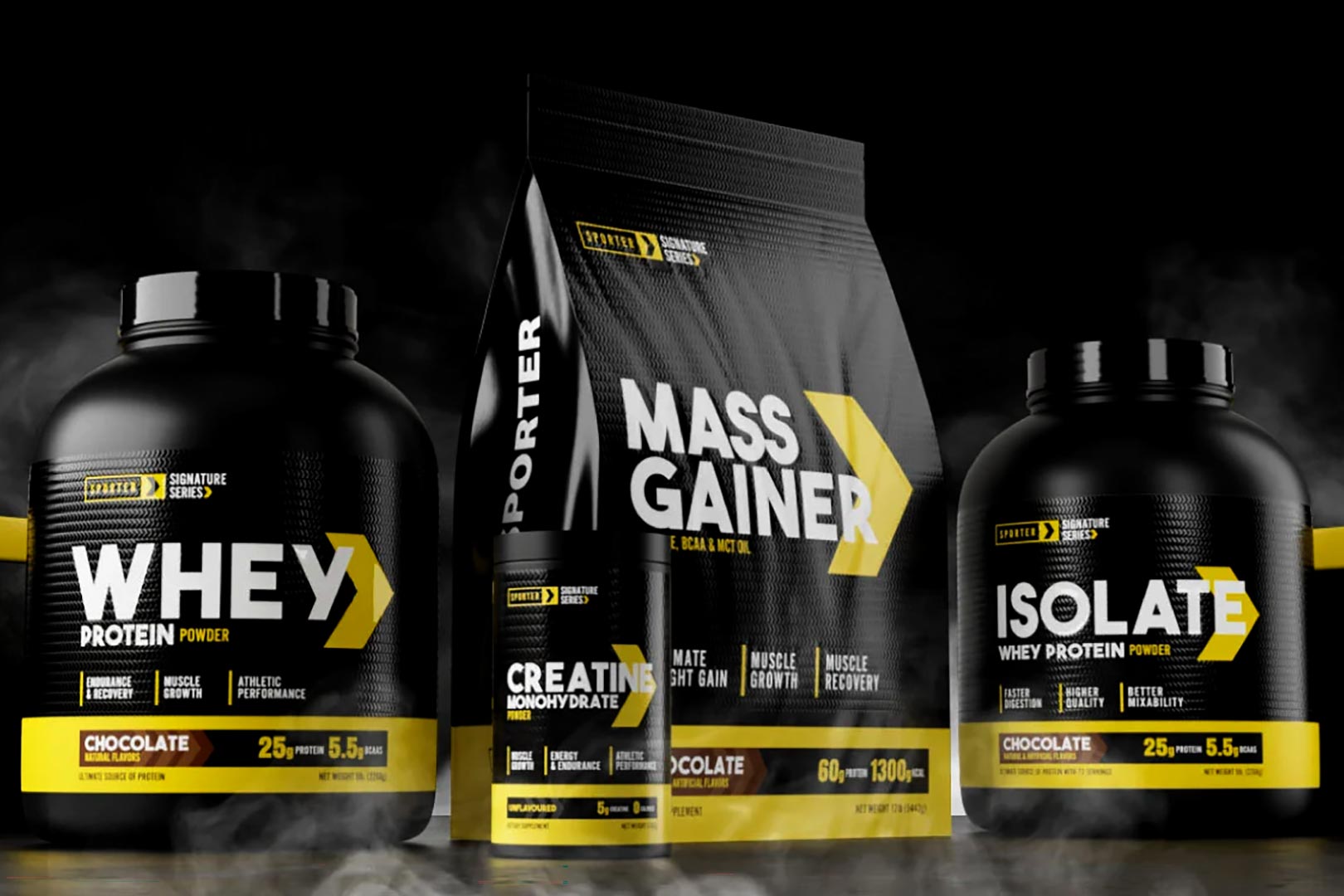 Sporter is one of, if not the largest sports nutrition retailer in the middle east known for its great service, huge selection of reputable brands and imported supplements, competitive pricing, and reliable customer service. It is exhibiting at the Stack3d Expo presented by KSM-66 Ashwagandha this year to bring more attention to a recent project it's been rolling out in its line of products under its own name with the Sporter Signature Series.
The line of supplements began with a high-calorie gainer simply named Mass Gainer; then, we got a cost-effective, standalone creatine, also named after its main ingredient in Creatine Monohydrate. At the 2023 edition of the Stack3d Supplement Expo, Sporter is showing it does not plan on slowing down anytime soon and has revealed two more additions to its Signature Series in Whey Protein Powder and Isolate Whey Protein Powder.
It appears as though both of the upcoming products say a lot in their names, with Sporter's Whey Protein Powder being a traditional whey-based supplement, likely utilizing a blend to provide its 25g of protein a serving. As for Isolate Whey Protein Powder, that relies entirely on premium whey isolate for a lean 25g of protein, and you can get a closer look at it all at the retailer and brand's booth at the Stack3d Expo via stack3dexpo.com.