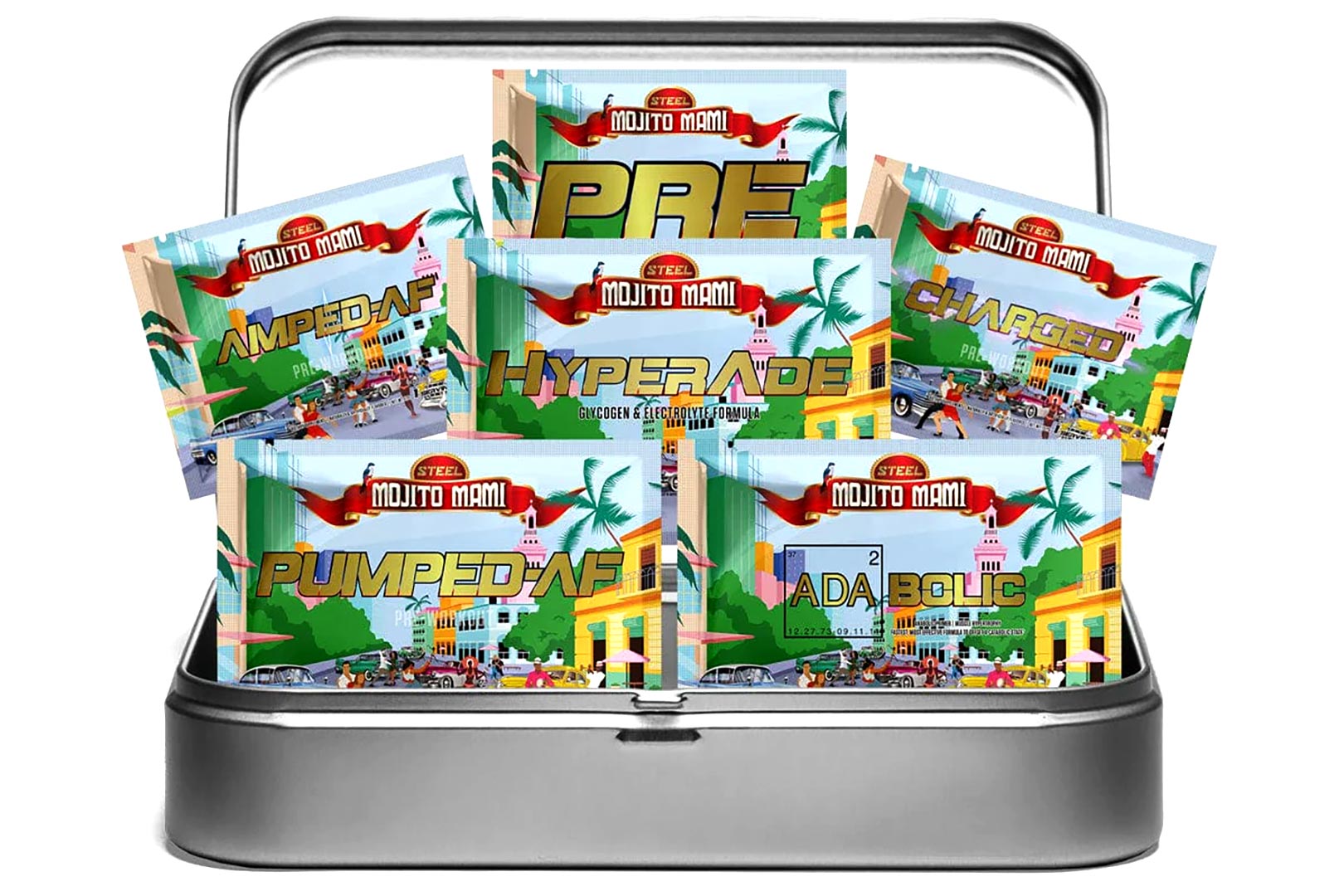 Steel Supplements is another sports nutrition brand that has done its fair share of flavor series, where it puts together a tasty new option and produces it for several products, and brands them all with a similar label design. It wasn't too long ago the hardcore company introduced its Miami Lights collection, which consisted of the refreshing flavor for Pre, Charged-AF, Amped-AF, Pumped-AF, HyperAde, and the peri-workout Adabolic.
As we move into the second month of summer, Steel Supplements has hit fans with an all-new flavor series in Mojito Miami, featuring a taste inspired by the classic Mojito cocktail of refreshing mint and citrusy lime. Like the Miami Lights Series, the brand has put together Mojito Miami for several different products; in fact, it's the same six in the pre-workouts Pre, Charged-AF, Amped-AF, and Pumped-AF, HyperAde, and Adabolic.
You can now grab any or all of Steel Supplements' special edition Mojito Miami products directly through its online store for each respective item's usual price, starting as low as $30 for the brand's more cost-effective pre-workout Pre, and going all the way up to $70 for the powerhouse, performance-driving peri-workout Adabolic. There is also a bundle with single serving samples of each Mojito Miami supplement at a total of $20.