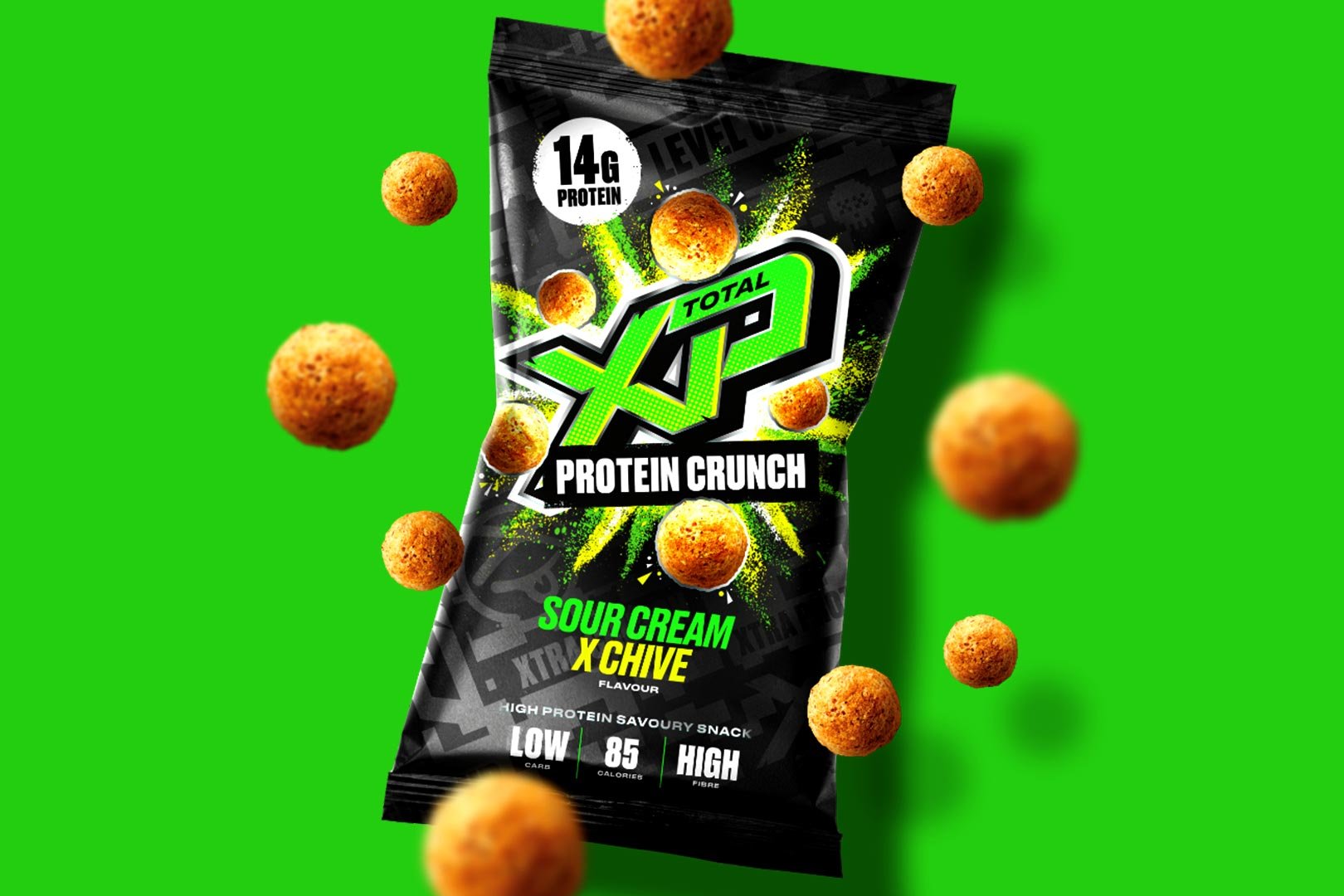 The gaming supplement category really began with products centered entirely around enhancing energy and focus, of course, two benefits that can elevate your level of play, and for a substantial period of time. The category has evolved into more of a market these last few years, seeing entire brands dedicated to gaming audiences and supplements that aren't all about stimulating effects, and even functional foods for the gaming community.
Total XP in the UK is one of those more unique snacking companies that leans into the gamer lifestyle, offering a convenient snack called Protein Crunch that you can crunch away at for 13g of protein a bag, only a gram of sugar, and a lean 105 calories. The puff ball-style product has three ongoing flavors with Epic Cheese, Smoky BBQ, and Chilli Hotness, and now for a limited time, there is a fourth taste to choose from in Sour Cream X Chive.
Total XP's completely new and temporary Sour Cream X Chive Protein Crunch has a pinch more protein than the other flavors at 14g a bag, and even more interestingly, its leaner elsewhere with just 3.3g of carbohydrates, 1.9g of that sugar, under a gram of fat, and 85 calories. You can purchase the classic chip flavor in the gaming snack through Total XP's online store at its usual price of £19.99 (26.17 USD) for a pack of 12 bags.