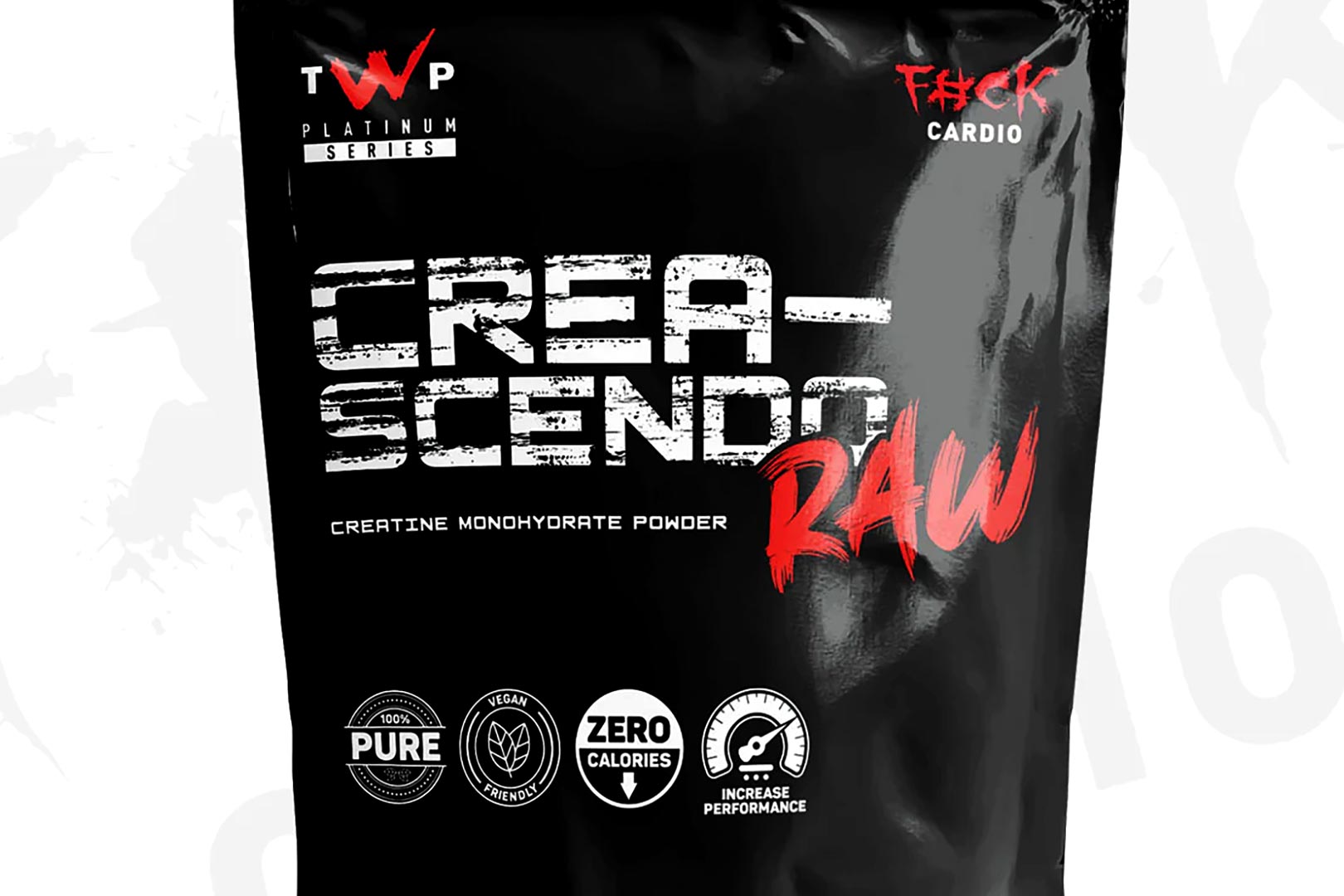 TWP Nutrition has a creatine supplement in its line by the name of Crea-Scendo, and it has a bit more than a standalone approach combining the classic muscle-building ingredient with betaine, taurine, hydration components, and AstraGin to ramp up absorption. The only catch is the supplement exclusively comes in flavored options with Rainbow Candy and Mango Passionfruit, meaning it's versatile on the formula side but not so much on taste.
As the month of July comes to a close, TWP Nutrition in the UK is finally giving fans a more stackable path to take when it comes to its creatine-based muscle builder Crea-Scendo, introducing Crea-Scendo Raw. Interestingly, not only is the Raw spin-off of the product unflavored, making it easier to stack with other supplements, it's stripped down. Crea-Scendo Raw is a standalone creatine monohydrate powder, not featuring any of the extras of the original.
TWP Nutrition's Crea-Scendo Raw is essentially true to its name, giving you a raw version that has no flavor and is purely creatine monohydrate. As you'd imagine, with significantly fewer active ingredients, the Raw variant is much more cost-effective, coming in at £15.99 (20.54 USD) versus the regular Crea-Scendo's £28.99. You also get many more servings in Crea-Scendo Raw, almost double at 50.