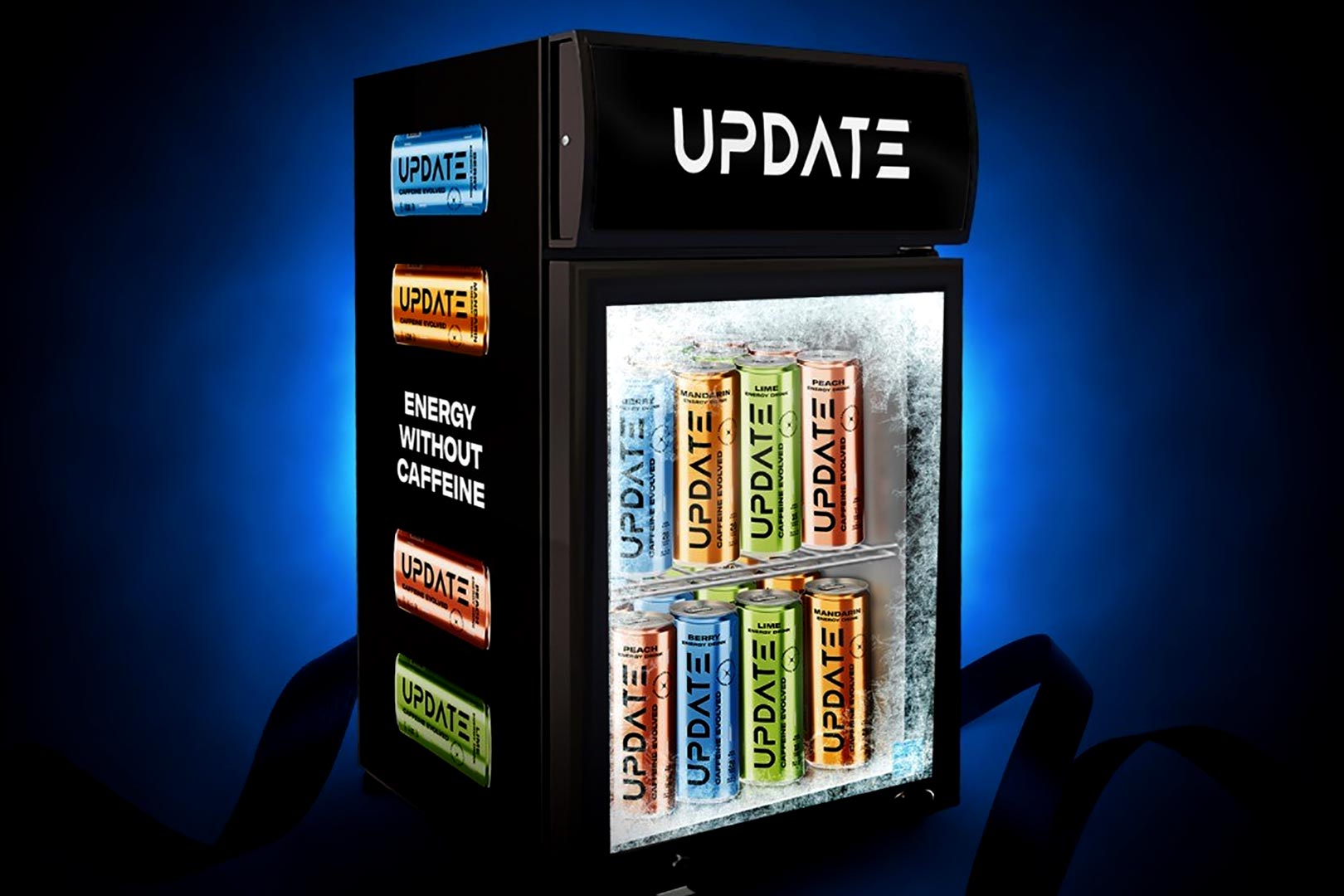 Update is a different type of energy drink, not because it doesn't offer a convenient hit of energy on the move, but because of the ingredients it relies on to provide that energizing effect. The brand's flagship product is powered by Enfinity paraxanthine, first and exclusively utilized in the world of supplements by MuscleTech in its balanced and smooth pre-workout EuphoriQ and the uplifting weight loss competitor BurniQ.
The formula driving the Update energy drink includes n-acetyl-l-tyrosine, alpha-GPC, theanine, taurine, 5-HTP, vitamin B12, and, as mentioned, the innovative caffeine alternative Enfinity paraxanthine at an effective 300mg. We've got the brand in the spotlight this week as it's got a completely custom accessory that we're relatively sure both fans of Update and energy drinks in general, wouldn't mind getting their hands on.
Update has put together a mini fridge, as seen in the picture above, featuring the brand's logo in big up top on the front, and on the side are the four flavors of the Update energy drink in Peach, Lime, Mandarin, and Berry plus the words "energy without caffeine". To get yourself in the running for the premium accessory and great addition to anyone's home, head to Update's giveaway post, where you comment to go in the draw.