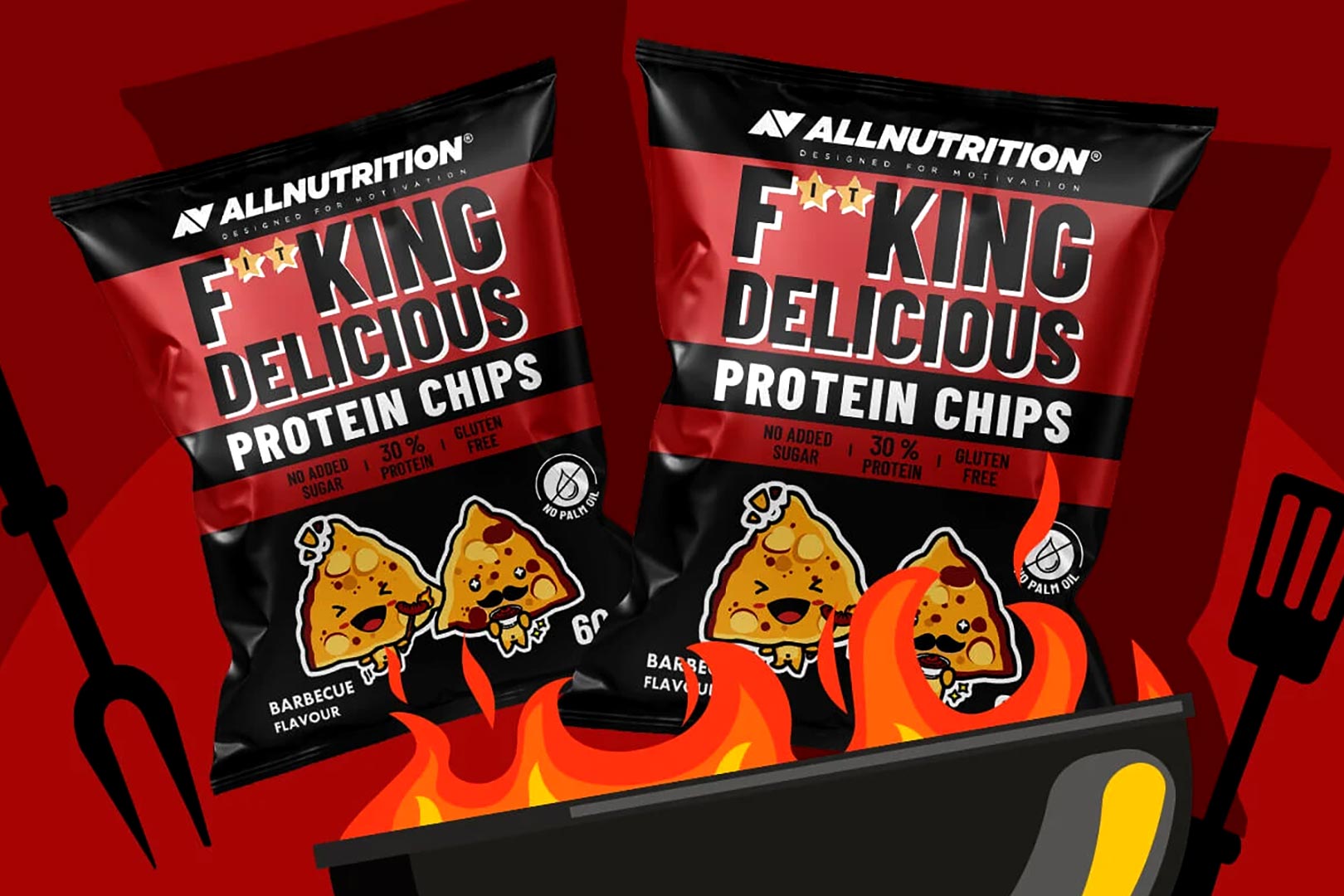 A few months ago, the consistently busy European company All Nutrition released another functional snack under its F**king Delicious Series, in the convenient, on-the-go product, F**king Delicious Protein Chips. As the name implies, it is a chip-style functional offering in a 60g bag of crispy and crunchy chips, but with significantly better nutrition than traditional chip snacks at 18.6g of protein, a low amount of sugar at only 1.4g, and a calorie count of 250.
The one catch with F**king Delicious Protein Chips from All Nutrition is it debuted it in a single flavor. Cheese & Onion, although beginning this week, the original option is no longer lonely. The brand has brought on board another classic chip flavor in Barbecue, with a similar set of macros to Cheese & Onion at a moderate 18g of protein, 9.6g of carbohydrates, a low 1.38g of that sugar, 7.2g of fat, and calories right around the other taste's 250, sitting a pinch above at 255.
All Nutrition has launched its second-ever flavor of F**king Delicious Protein Chips, Barbecue, directly through its retail partner SFD at a reasonably cost-effective 5.99zł (1.49 USD) a bag.