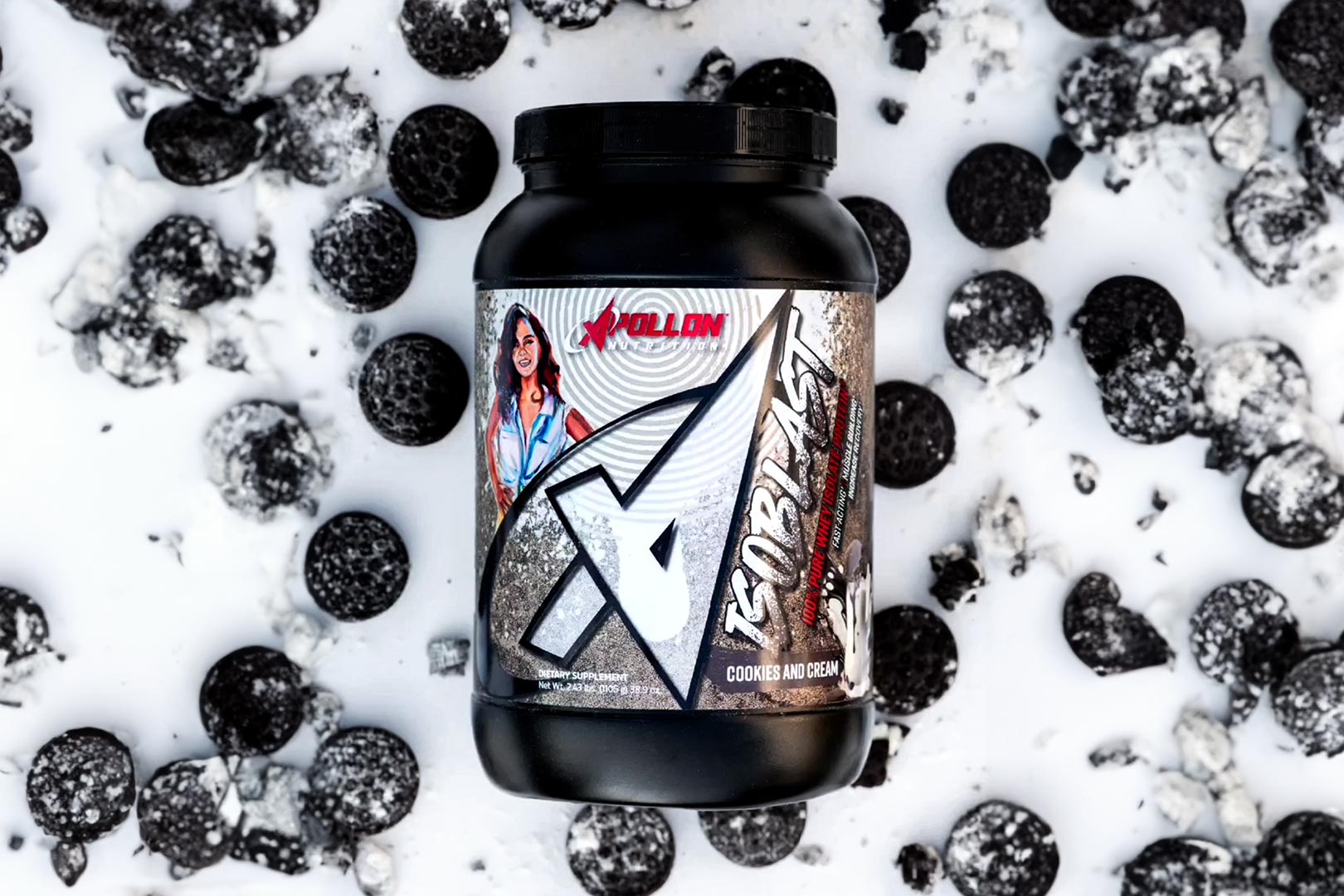 The two founders of the reputable hardcore supplement company Apollon Nutrition are Robert Samborsky and his wife, Marina Samborsky, and they have a child together by the name Jess Samborsky. The family is celebrating Jess' birthday today, and in a nice show of appreciation and love, Robert and Marina have created a special edition flavor of Apollon's isolate-powered protein ISOBlast, inspired by and specifically for Jess.
Apollon Nutrition's collaboration of sorts with Jess Samborsky is actually an alternative version of the inclusion-filled Cookies and Cream ISOBlast launched back near the end of April. You can see what the limited-time product looks like in the image above, featuring a different kind of label design with Jess herself on the label and on the inside the brand has made things even more delicious by adding a whole more cookie pieces.
Apollon Nutrition and Jess Samborsky's special edition collaboration is essentially a drastically cookier take on the previously released Cookies And Cream ISOBlast, jam-packed full of bits of chocolate sandwich cookies. The product is arriving shortly in the brand's online store, and despite the higher amount of cookies, you can still expect a reasonably lean nutrition profile with 24g of protein and slightly more than 120 calories.