Applied Nutrition recently revealed the packed-out stimulant-free spin-off of its signature and widely available pre-workout ABE, with ABE Pump. The UK-based brand didn't hold back on the formula, loading it with some impressive highlights to support pumps, as well as focus, strength, and performance. A maximum serving includes the likes of citrulline malate at 10g, a full and effective 1.5g of Nitrosigine, and 250mg of premium FitNOX.
ABE Pump is now out and available for purchase in Applied Nutrition's local UK market, and for those wondering now that the brand has a large presence in the US, the stimulantless pre-workout is making its way out here, but with some differences. Applied has tweaked the formula a bit, keeping many of the same key ingredients and altering some dosages here and there, although, despite the differences, the overall goal is much the same.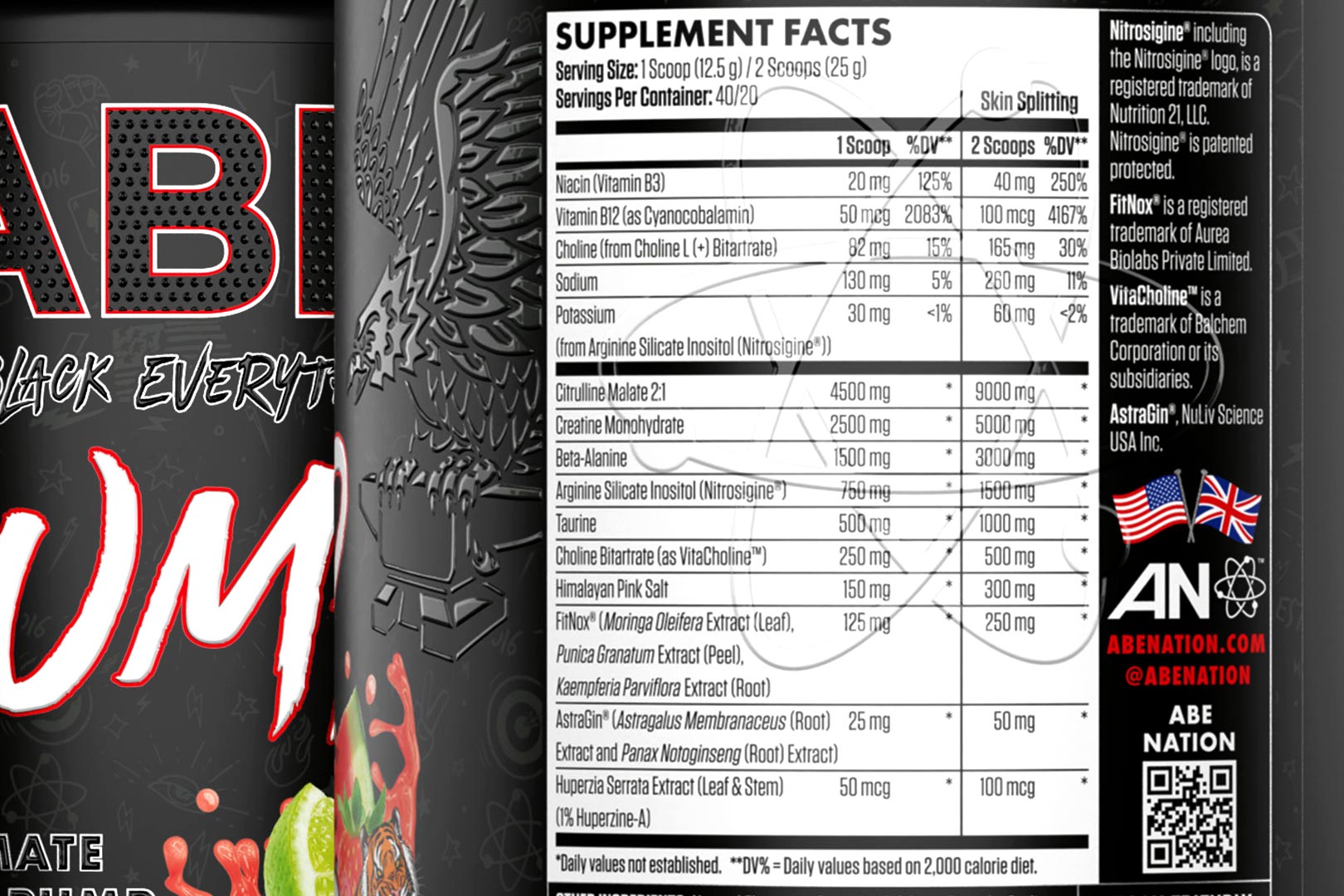 Fans of Applied Nutrition in the US will still get the likes of Nitrosigine at 1.5g, FitNOX at 250mg a serving, and its other premium component, AstraGin, to improve absorption and elevate efficacy. What separates the ABE Pumps is the UK variant has marginally more citrulline malate, with the version coming to America packing 9g, and the reliable creatine monohydrate for strength and performance has been bumped to a full 5g up from 3g.
Again, the ABE Pump pre-workouts are very much the same, with the majority of their formulas being absolutely identical and all geared towards improving focus, performance, power, and, of course, muscle pumps. The well-put-together pre-workout is not available for purchase in the US yet; however, it will be there shortly, with its long-awaited and premium whey isolate-based protein powder ABE Whey ISO also nearing launch.