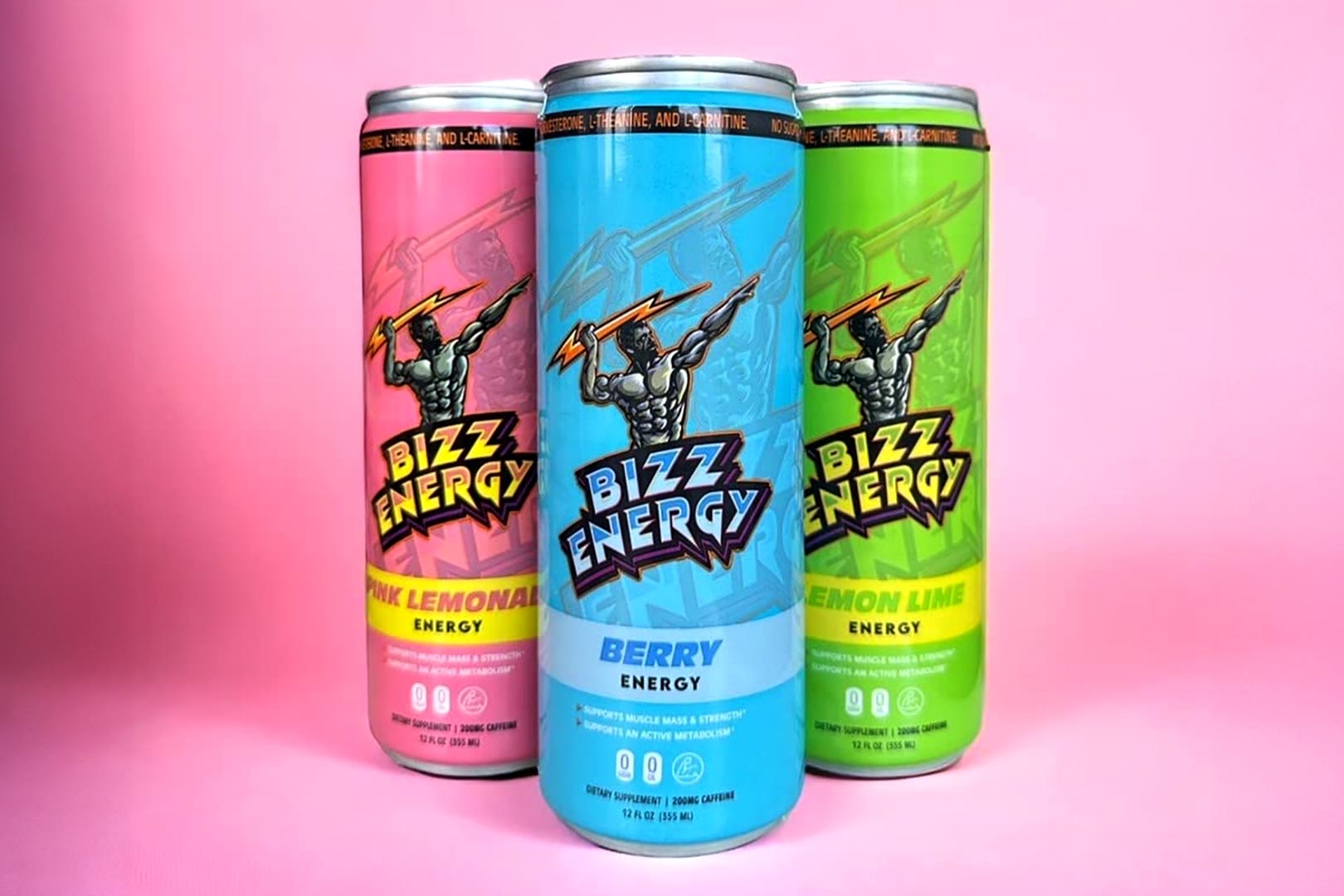 Bizz Energy is a newcomer to the intensely competitive energy drink space, but it is taking it on with an extremely different approach on the formula side of things. Energy is still the primary benefit the brand is promoting for its debut beverage, and it has plenty of caffeine per can to deliver that. You get a moderate 200mg of the ever-reliable caffeine anhydrous in the Bizz Energy drink, but that is just the beginning of its ingredient list.
Alongside the caffeine, Bizz Energy has packed its beverage with a light 200mg of citrulline, 100mg of theanine, 300mg of acetyl-l-carnitine, and a variety of B vitamins. The other two components are where things get interesting in the Bizz Energy drink, as it has 200mg of creatine monohydrate, a strength and power ingredient widely known for not being stable in solution, and a low 50mg of the popular turkesterone source ajuga turkestanica.
While turkesterone is almost exclusively found in testosterone boosters and muscle-building supplements, and we have seen it in pre-workouts, we have never seen it in a beverage, let alone a carbonated energy drink like Bizz Energy. The brand has said it's included turkesterone in its first-ever product for its ability to stimulate physical and mental energy, complementing the other components in the formula like caffeine and theanine.
The Bizz Energy drink certainly has a bit more to it than your typical energizing beverage when it comes to variety of ingredients, although it's nothing like the other competitors that bring a more advanced approach to an energy drink like Ghost Energy and Gorilla Mind Energy. Bizz Energy does keep things relatively clean on the nutrition side with no sugar, carbohydrates, or calories in any of its three flavors; Pink Lemonade, Berry, and Lemon Lime.
The best place to get your hands on Bizz Energy's intriguing creatine and turkesterone infused energy drink is over on Amazon where all three flavors are in stock, and you don't have to grab a case of a dozen slim 12oz cans to try it out as the product is sold in packs of four at $13.96.