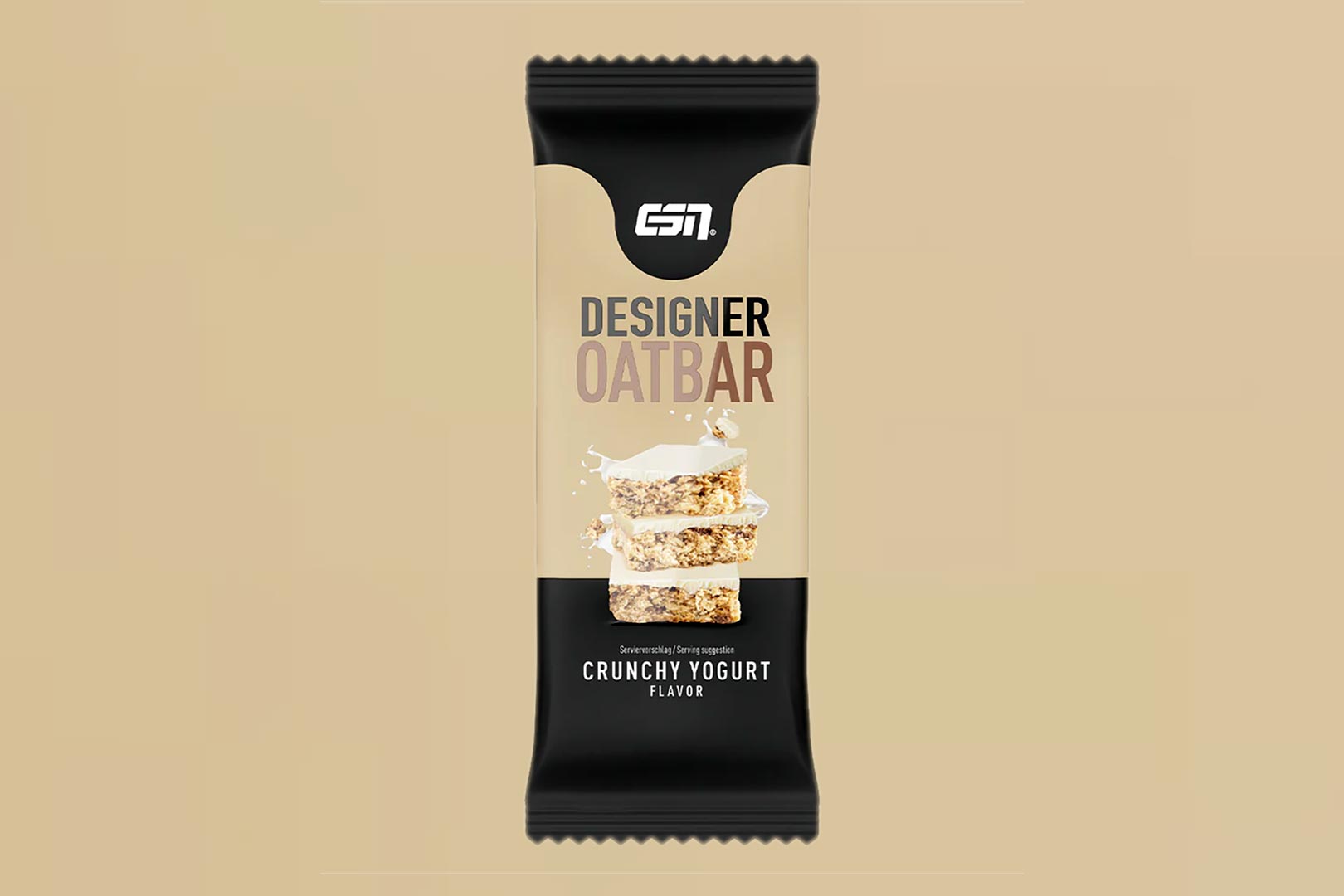 The ready-to-drink protein supplement Designer Protein Shake isn't all ESN in Germany has been working on recently and now releasing; it also has something for its functional side in the Designer Oatbar. The Designer Bar still stands as one of the best-tasting protein bars in the world, although the Designer Oatbar is a bit different in that it still comes in that traditional bar format; however, the build and recipe are far from similar.
ESN's Designer Oatbar is indeed an oat-based protein snack, packing some extra protein, but that pales in comparison to the amount of carbohydrates you get in this one. A single bar tips the scales at a hefty 100g, providing 6g of protein, a much higher amount of fat at 25g, and the carbohydrates go more than double that to 54 to 59g, just over half of that sugar, all of which leads to a substantial calorie count of 465 to 490.
The ingredients and macros put the Designer Oatbar more in line with some of the moderate-protein flapjacks you can find in the UK and select places around Europe, with the primary focus being very much a clean and abundant source of carbohydrates. The build of the bar is pretty traditional for a flapjack or Oatbar, featuring an oat-filled main body topped with a flavorful coating in two tastes; Chocolate Chip and Yogurt.
As always, the latest from ESN can be purchased immediately and directly through its online store over at esn.com in single bars at €2.49 (2.73 USD), and boxes of a dozen, which, as you can imagine, are slightly more cost-effective.