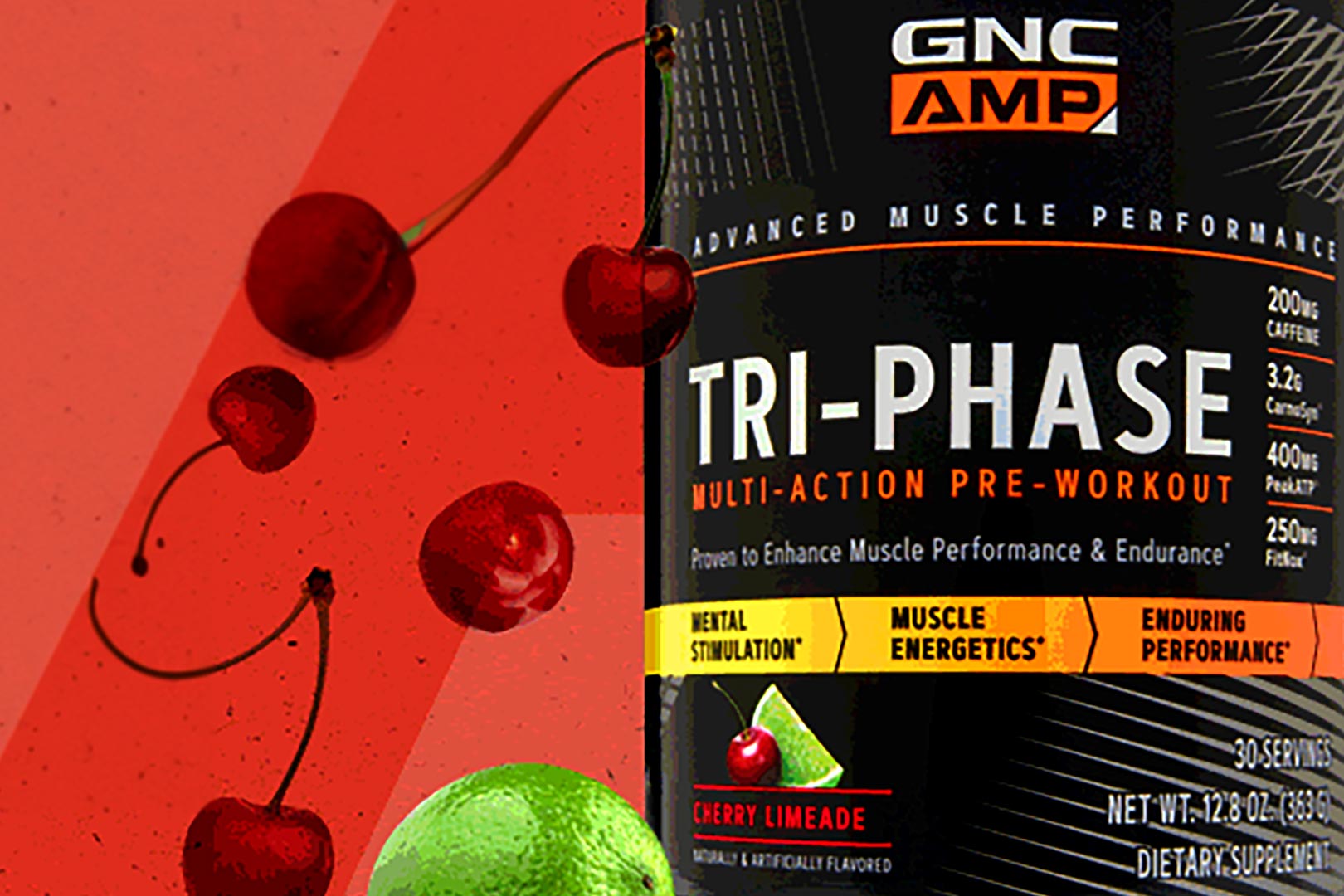 Retailer and brand GNC recently introduced an all-new pre-workout under its own GNC AMP brand, in the well-dosed and primarily performance-powering experience Tri-Phase, and it has all of the necessary highlights to support its promised benefits. The supplement is reinforced with CON-CRET creatine HCl at a solid 2g a serving, a full 3.2g of CarnoSyn's high-quality beta-alanine, and the premium-enhancing component FitNOX at 250mg.
The GNC AMP Tri-Phase pre-workout recently went live on GNC's website at a regular price of $44.99 or $40.49 if you decide to subscribe to receive the product or take the option to pick it up in-store rather than be delivered to your door. The sports nutrition retailer is currently running a sale involving Tri-Phase, which saves you a good amount of money, although it does require you to make a substantial purchase to receive the rewards.
The promotion live over at gnc.com is buy two get one free, including the house brand GNC AMP's Tri-Phase, and it additionally applies to almost every other item the store has available. If you're looking at purely the well-put-together and well-rounded Tri-Phase, during the buy two get one sale, the supplement falls to a much nicer $29.99, but it does require you to grab three items, and they don't necessarily need to be all Tri-Phase.