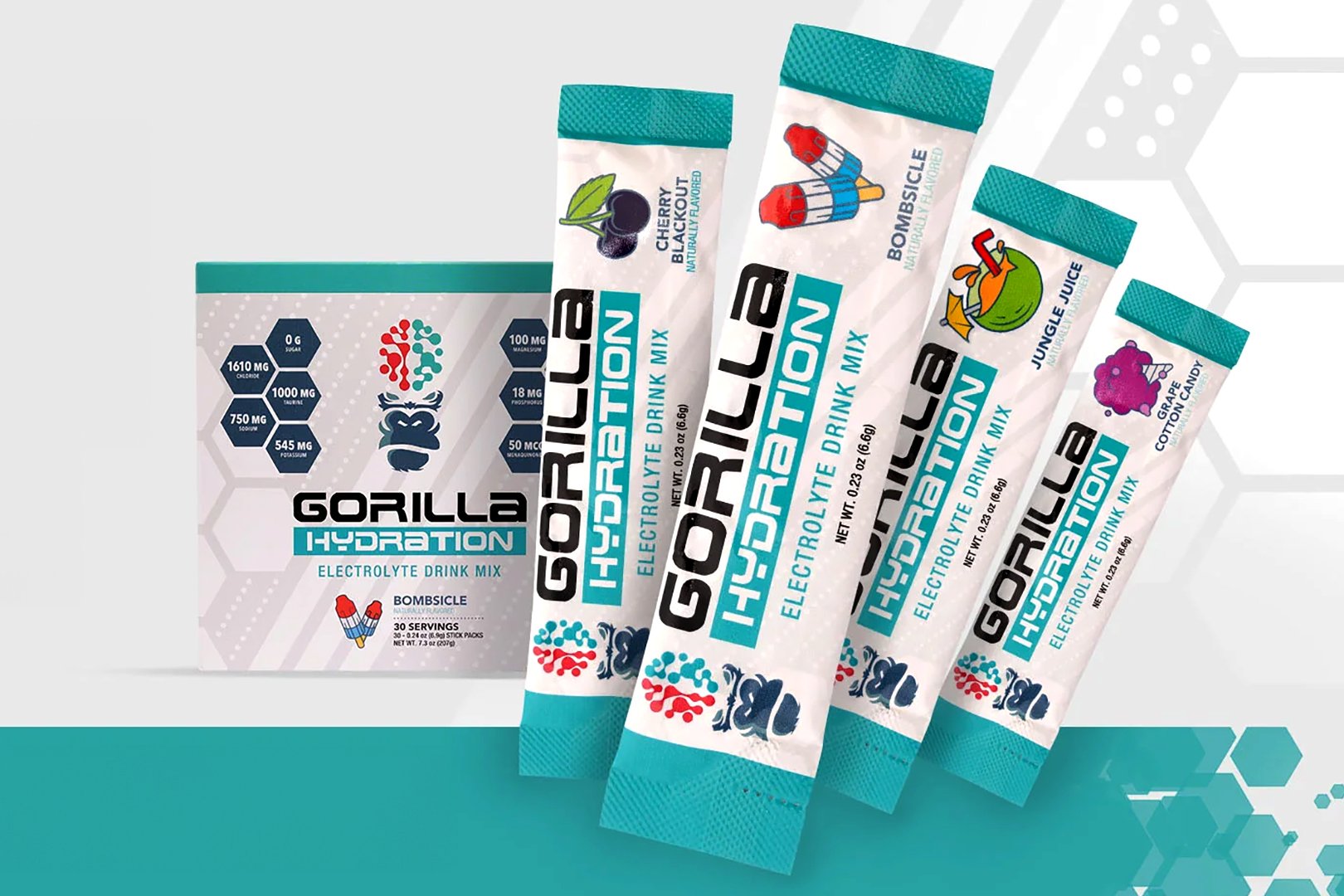 Gorilla Mind's all-new hydration supplement Gorilla Hydration has arrived right on the day promised, designed specifically to support and improve hydration for better performance and recovery. The reputable sports nutrition brand hasn't included any additional features as seen in some other hydration efforts, adding the likes of Peak ATP or PeakO2, making it entirely about electrolytes, and it has included a massive amount of them.
Gorilla Mind has proudly squeezed an impressive combined 3,073mg of electrolytes into Gorilla Hydration, breaking down into 50mg of calcium, 545mg of potassium, 50mcg of iodine, 100mg of magnesium, 18mg of phosphorus, and 1.61g of chloride. As you can see, it includes electrolytes you won't find in many other competitors, especially the likes of iodine, which is a trace element found in sweat and something the brand says is often overlooked.
Gorilla Hydration squeezes all of its ingredients into a single-serving stick pack for you to easily tear open and pour into a bottle or shaker whenever and wherever you are. Gorilla Mind has introduced its debut in the increasingly competitive hydration space in four flavors with Cotton Candy, Jungle Juice, Cherry Blackout, and Bombsicle; none of them have any sugar and a practically non-existent amount of calories at just five.
The price of Gorilla Mind's first-ever dedicated hydration supplement is on the premium side, like all of the other products it has available at $44.99 for a box of 30 servings. That Gorilla Hydration price can drop 10% when using any of the brand's ongoing ambassador coupons like "MPMD" bringing it down to $40.49, or you can go big and get the variety pack of a box of each flavor at $41.24, which then falls to $37.12 using a coupon.