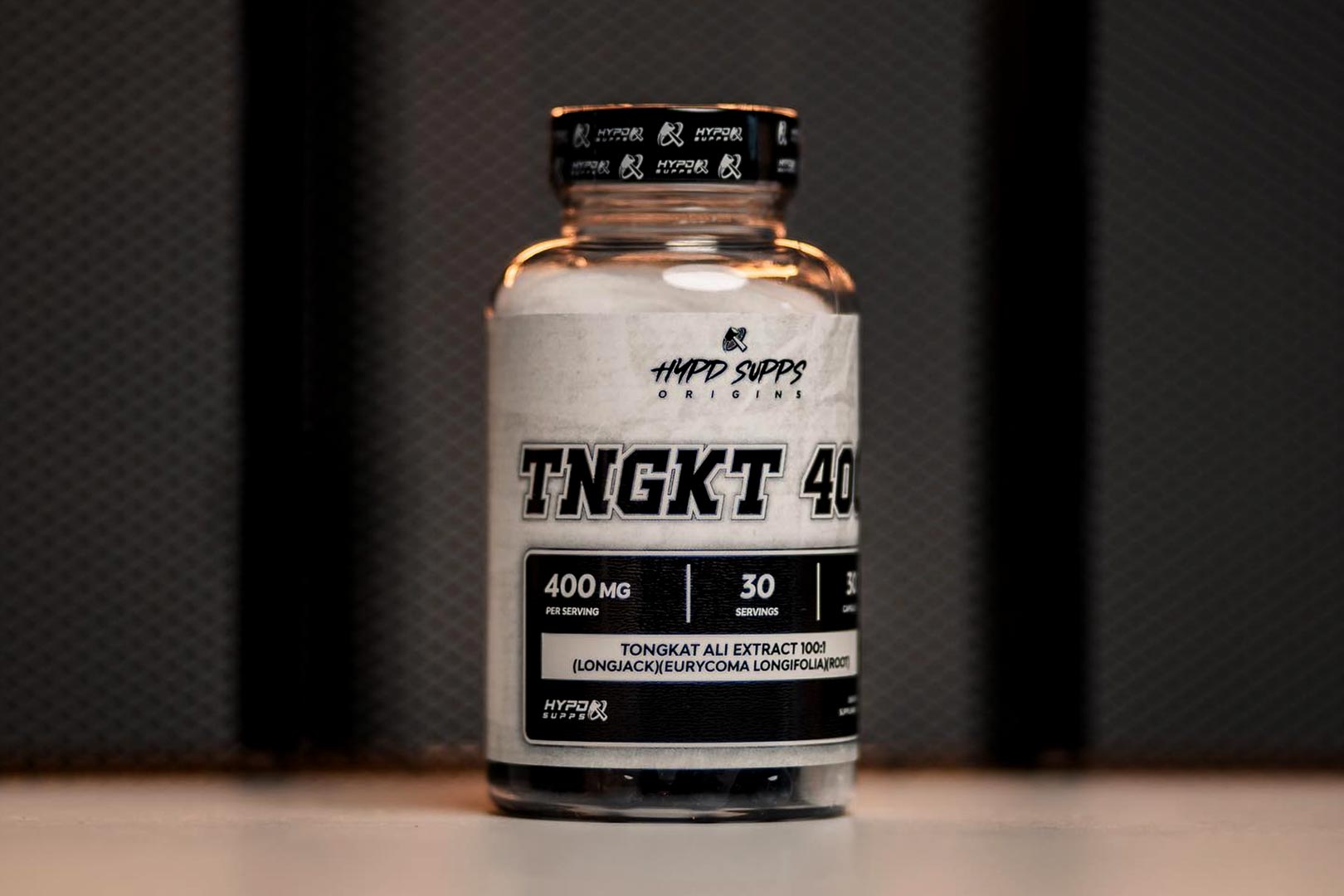 HYPD Supps started its straightforward Origins Series in the middle of last year with the one supplement in a bulk, standalone unflavored creatine monohydrate offering. It wasn't long before the brand quickly turned it into a complete collection, adding several other products, in a similarly simple collagen, three basic muscle-building supplements in Ecdy 500, Laxo 250, and the turkesterone-powered Turk 1000 capsules.
This month, HYPD Supps is introducing product number six for its Origin Series, with something more in line with the muscle builders rather than the creatine and collagen in TNGKT 400. Just like Ecdy 500, Laxo 250, and Turk 1000, the upcoming TNGKT 400 shares its specific details in its name. The first part of the title, TNGKT, is a shorthand version of the common testosterone-boosting ingredient tongkat ali or longjack, and the amount you get of that in each of the supplement's servings is 400mg.
HYPD Supps has yet to add its Origin Series TNGKT 400 to its online store over at hypdsupps.com, although we have to imagine it'll be joining the rest of the Origin family there sometime soon. Being that it's a single-ingredient product, we don't imagine its price point will be anything too high, potentially in between the collagen and creatine monohydrate, and the likes of Ecdy 500 and Laxo 250, maybe in the area of 30 or $40.