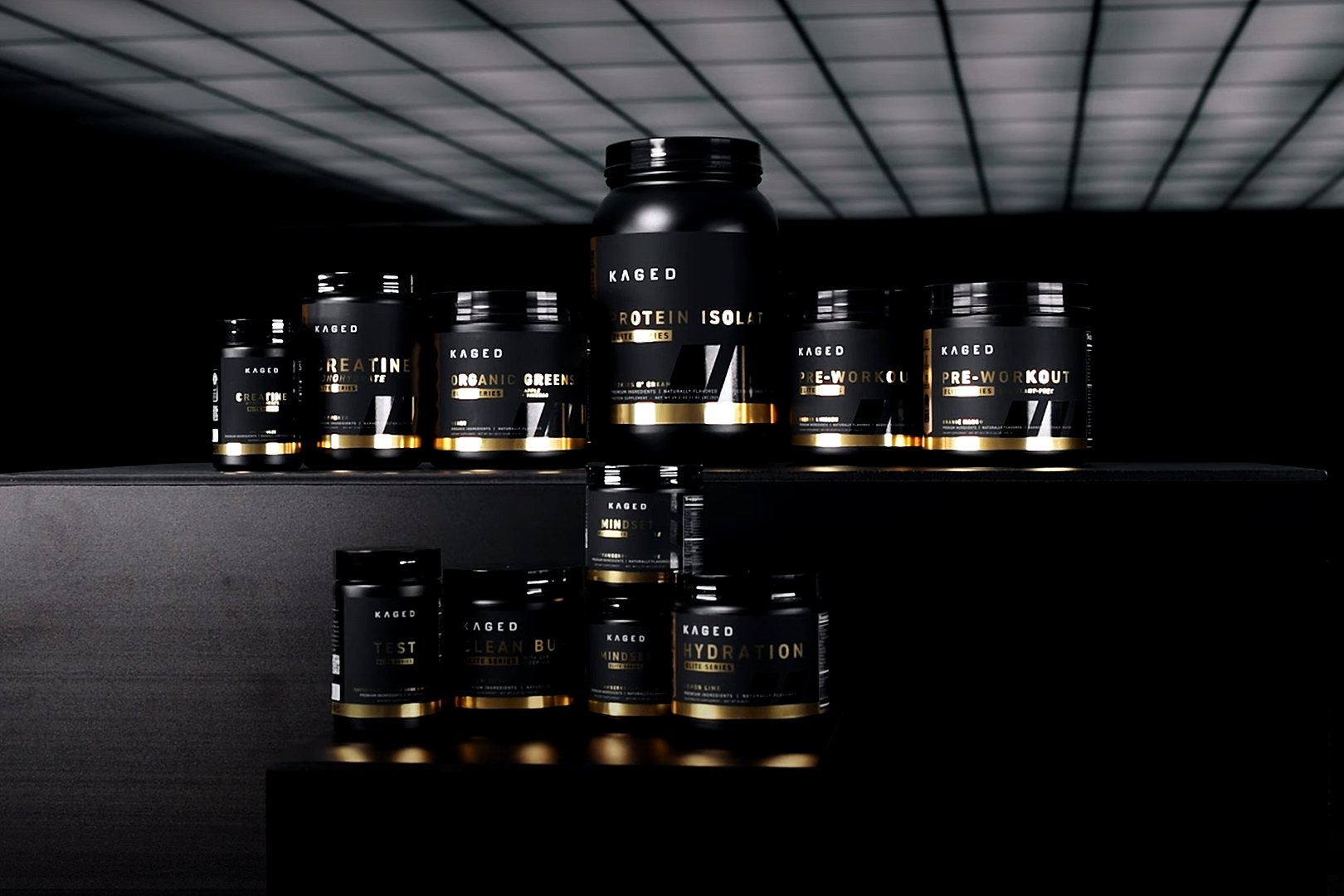 Kaged is bringing the premium approach commonly seen in the competitive world of pre-workouts — including its own packed-out powerhouse supplement Pre-Kaged Elite — to a bunch of other categories. The reputable brand has announced its complete Kaged Elite Series consisting of nine different health and sports nutrition products, each of them being premium extensions of something already available in the extensive Kaged catalog.
Kaged Elite Series
The comprehensive Kaged Elite Series is going to consist of Pre-Kaged Elite newly named Pre-Workout Elite, the premium protein powder Protein Isolate Elite, the electrolyte-filled Hydration Elite spinning off from the brand's original Hydra Charge, and the superfood formula Greens Elite. The remaining five are Test Elite to boost testosterone, an advanced muscle builder in Creatine Elite, an elite take on Kaged's long-running fat burner Clean Burn Elite, and Mindset Elite in regular and caffeine-free.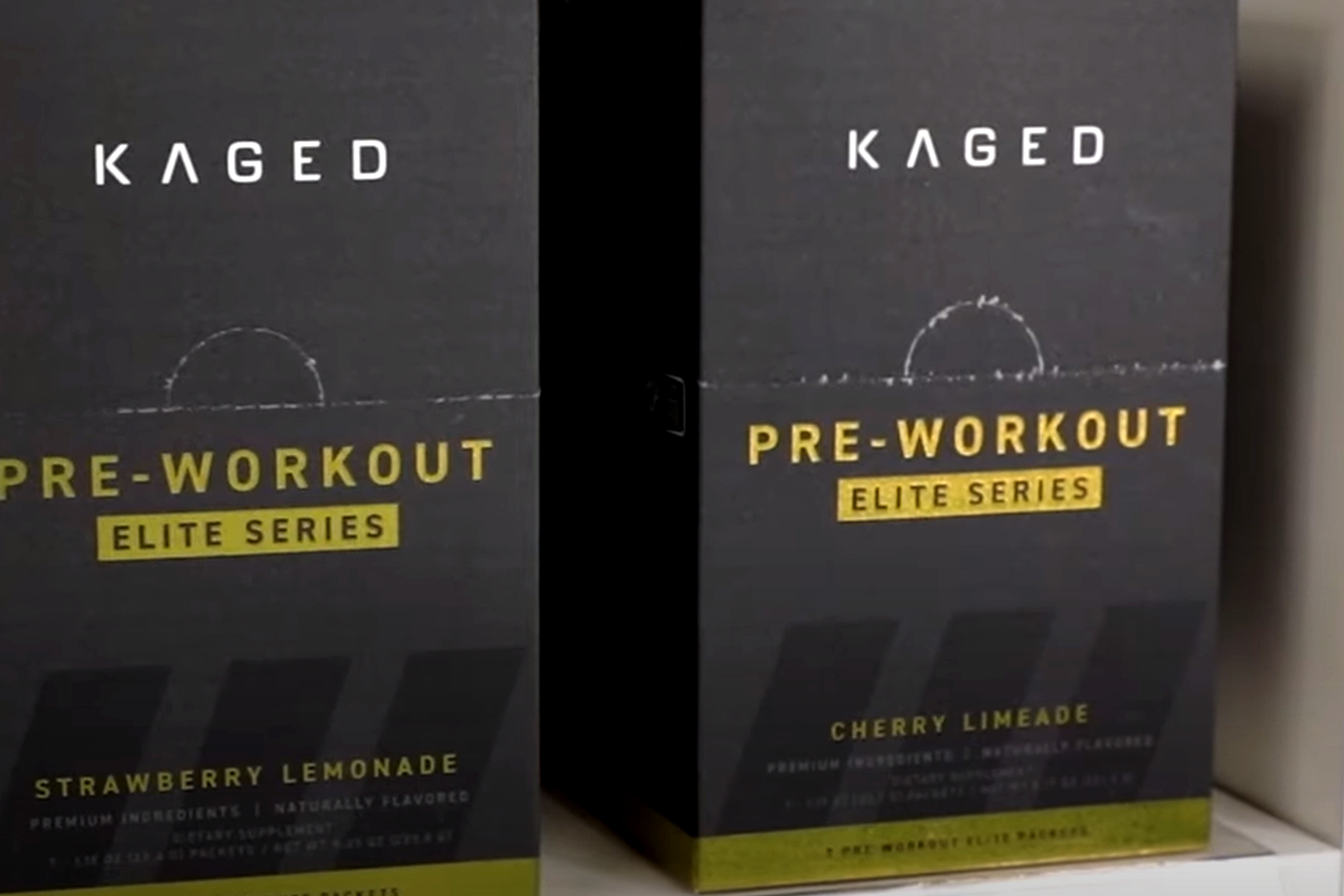 Pre-Workout and Protein Isolate Elite
Kaged has not passed on the facts panels for any of the products but has outlined key changes in the Kaged Elite Series entries, giving you a good enough idea of what makes each of them different or more elite than their standard counterparts. Starting with Pre-Workout Elite, which has been infused with MAX Catalyst to improve absorption of specific ingredients, essentially getting more out of them, and that is the case as well in Protein Isolate Elite, featuring three protein sources plus MAX Catalyst.
Test Elite with KSM-66 and MR-10
Next up is the testosterone booster of the Kaged Elite Series in Test Elite, featuring several key ingredients to deliver that signature benefit, including some premium components in MR-10, the well-researched ashwagandha, KSM-66, and additionally, S7 to improve nitric oxide and blood flow. Moving to Creatine Elite, there you get a combination of tried and true creatine monohydrate, plus MAX Catalyst once again, to ramp up absorption and effectiveness.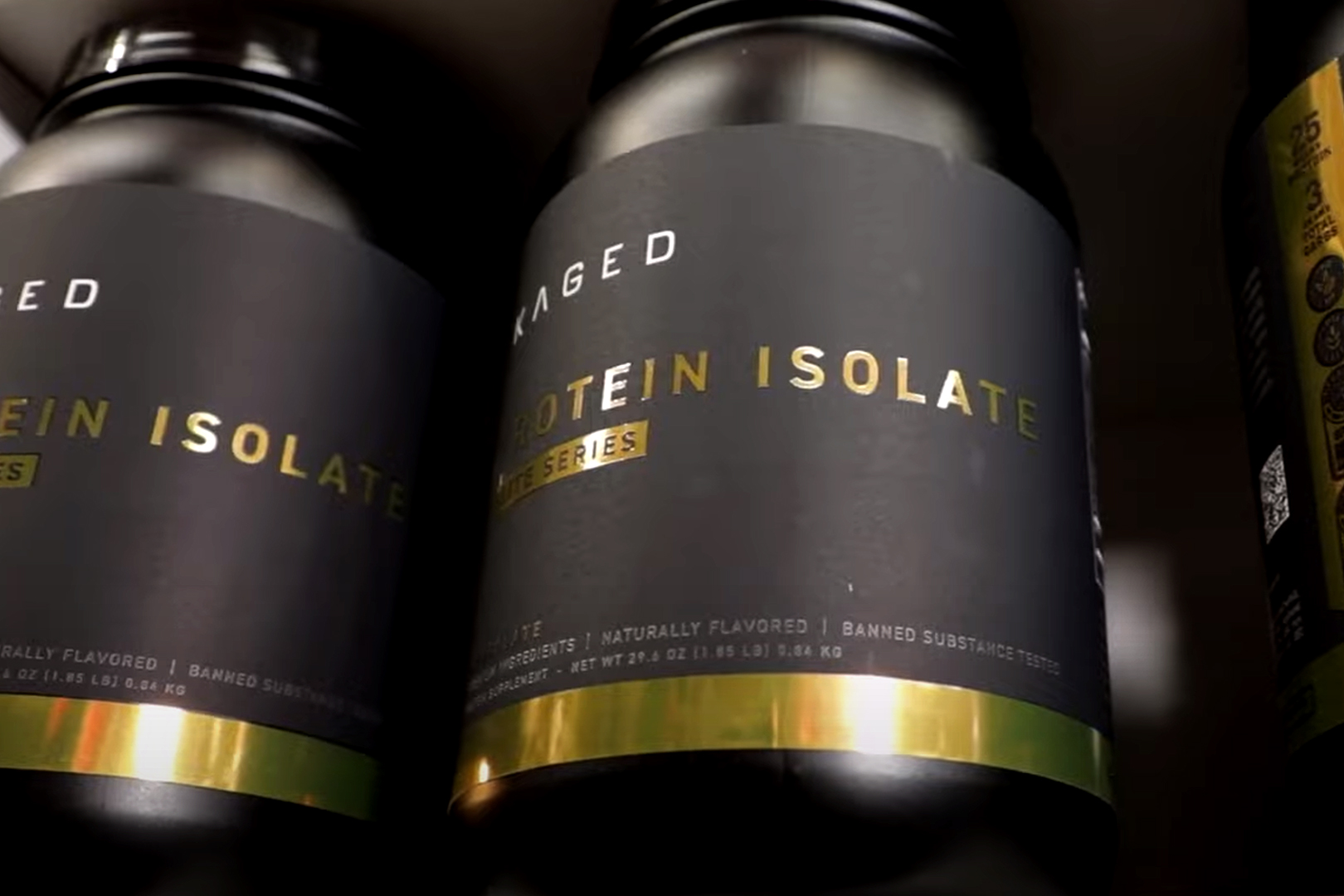 Hydration and Greens Elite
Hydration Elite is a premium spin-off of Hydra Charge, an incredibly long-running supplement from Kaged, being in the line since its silver-on-black branding. The Kaged Elite Series product is still all about improving hydration with more electrolytes, added elevATP to power performance, and a mineral complex. We then have Greens Elite, an advanced variant of Outlive 100, that takes a similar blend of general health-supporting superfood ingredients and adds a variety of vitamins, minerals, and probiotics.
InnoSlim added for Clean Burn Elite
Coming to the last few Kaged Elite Series supplements is the advanced weight loss competitor Clean Burn Elite, which is the exact same formula as the flavored version of Clean Burn with added InnoSlim, a premium and proven fat-burning ingredient. Last but not least is Mindset Elite, available in regular and caffeine-free options, and to step things up from the original Mindset, Kaged has thrown in Rhodiolife to support stress, the high-quality vitamin c PureWay-C, and added electrolytes for hydration.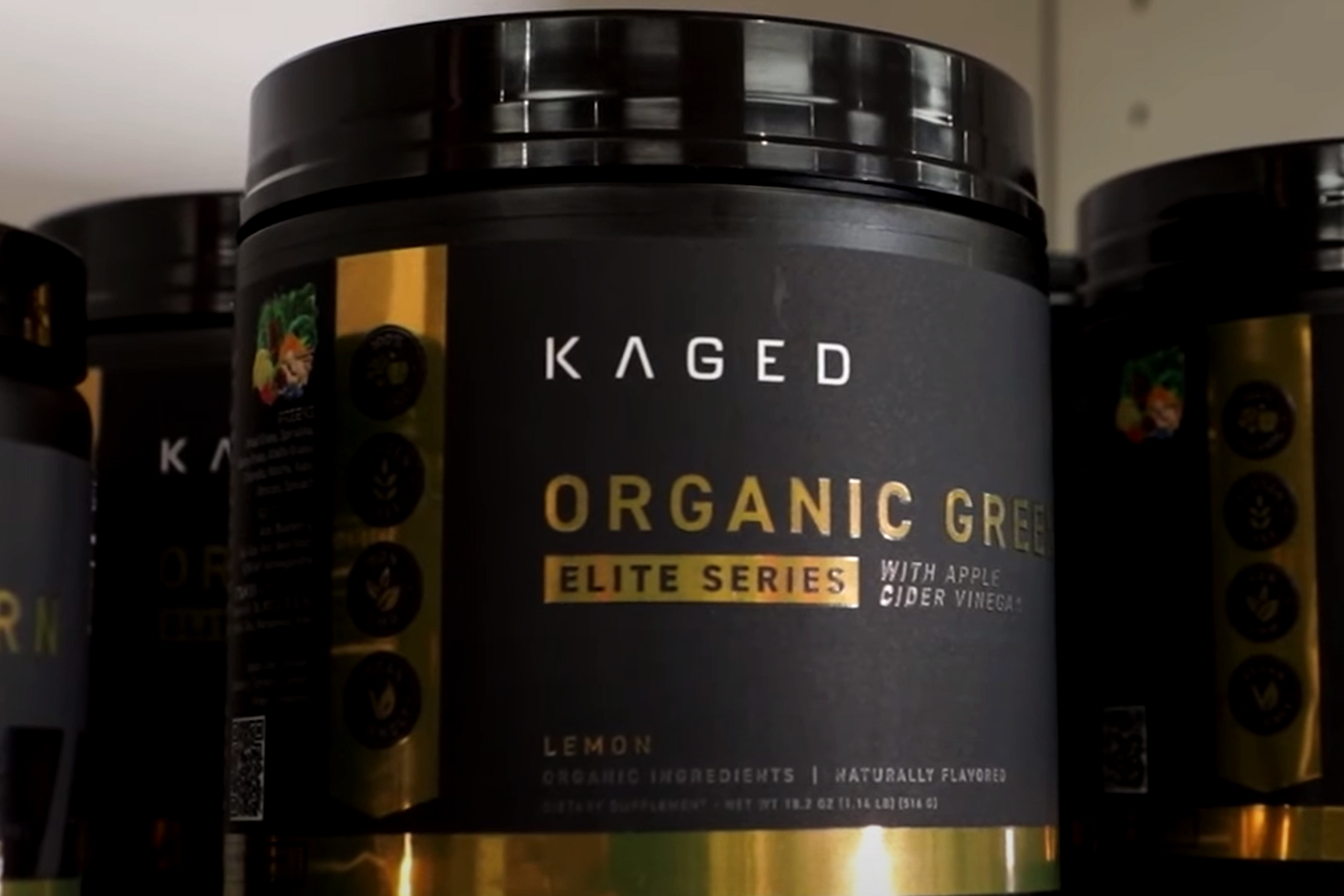 Kaged Elite Series launching at GNC
The Kaged Elite Series is most certainly a vast collection of products, and clearly a step up for each of the supplements involved, whether it be the addition of a single component like MAX Catalyst or InnoSlim, or a more robust shake-up like MR-10, KSM-66, and S7 in Test Elite. Despite how big the Elite Series is, Kaged is launching it all at once on the last day of this month, and to start, it'll be exclusive to the sports nutrition giant GNC and hitting the brand's own online store at kaged.com a few weeks later.