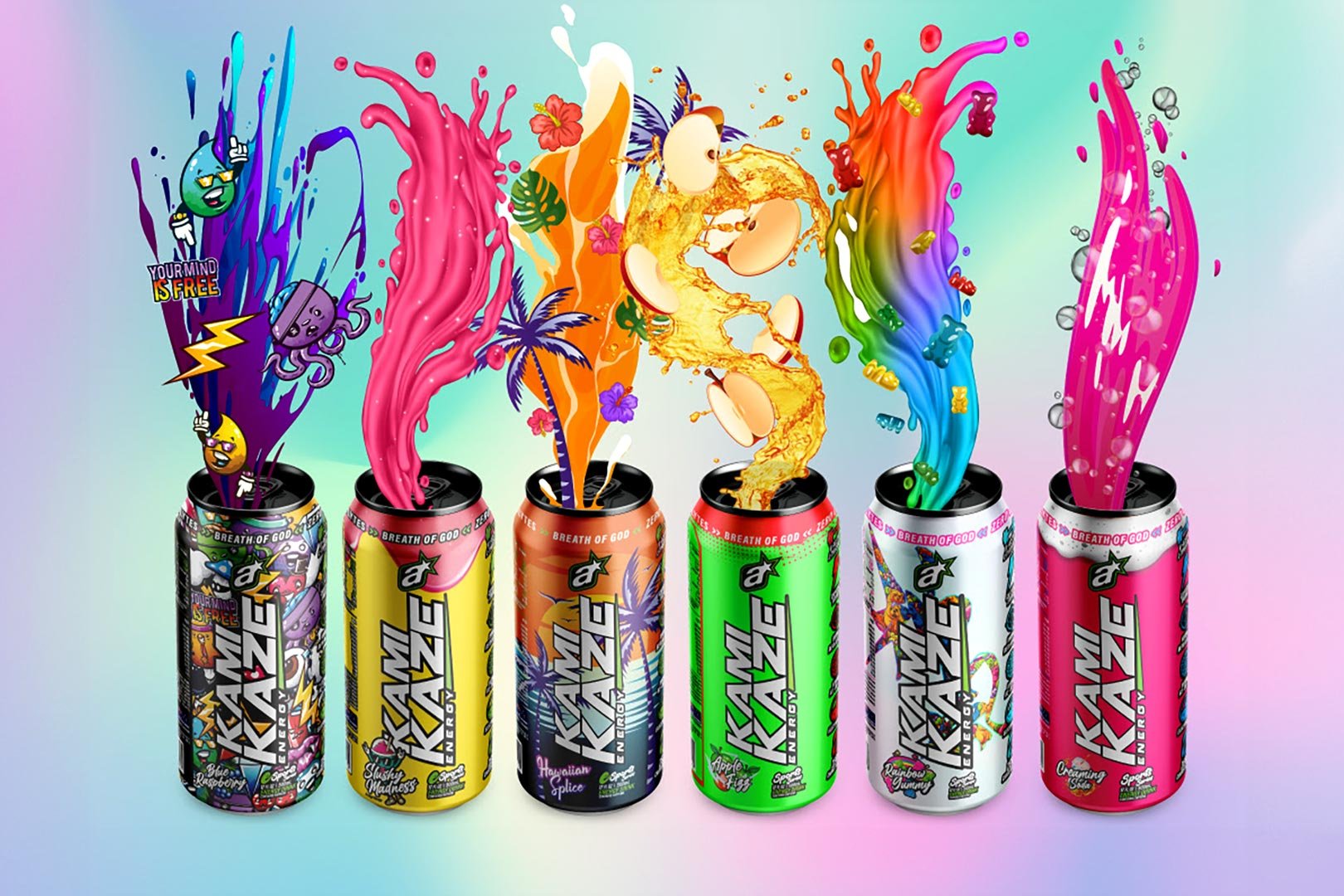 Like the 1,000s that regularly read the stories we share at Stack3d, we're big fans of the convenient and uplifting benefits of energy drinks, hence the creation of our annual voting contest, Clash Of The Cans. Not only are we fans of energizing beverages, we always enjoy trying new beverages offering different tastes and benefits, so when it comes time to purchase, variety packs are a go-to, as you typically get to try a complete menu in a single case instead of having to buy one of each.
Last year, the widely available Australian company Athletic Sport introduced its competitor in the energy drink category with a carbonated and canned spin-off of its original stimulant pre-workout Kamikaze, with Kamikaze Energy. This week the brand has released that preferred option of ours in a variety pack where you get two of each of its six different flavors in a single case, including Hawaiian Spice, Apple Fizz, Slushy Madness, Blue Raspberry, Rainbow Gummy, and Creaming Soda.
Athletic Sport has made the Kamikaze variety pack available through its online store at ahtleticsport.com.au, and to make it that much better, it costs exactly the same as a case of 12 cans of a single flavor at $70 (46.35 USD). The brand's online store also has free shipping on orders over $50, meaning those in Australia won't pay anything else to get it to their door.