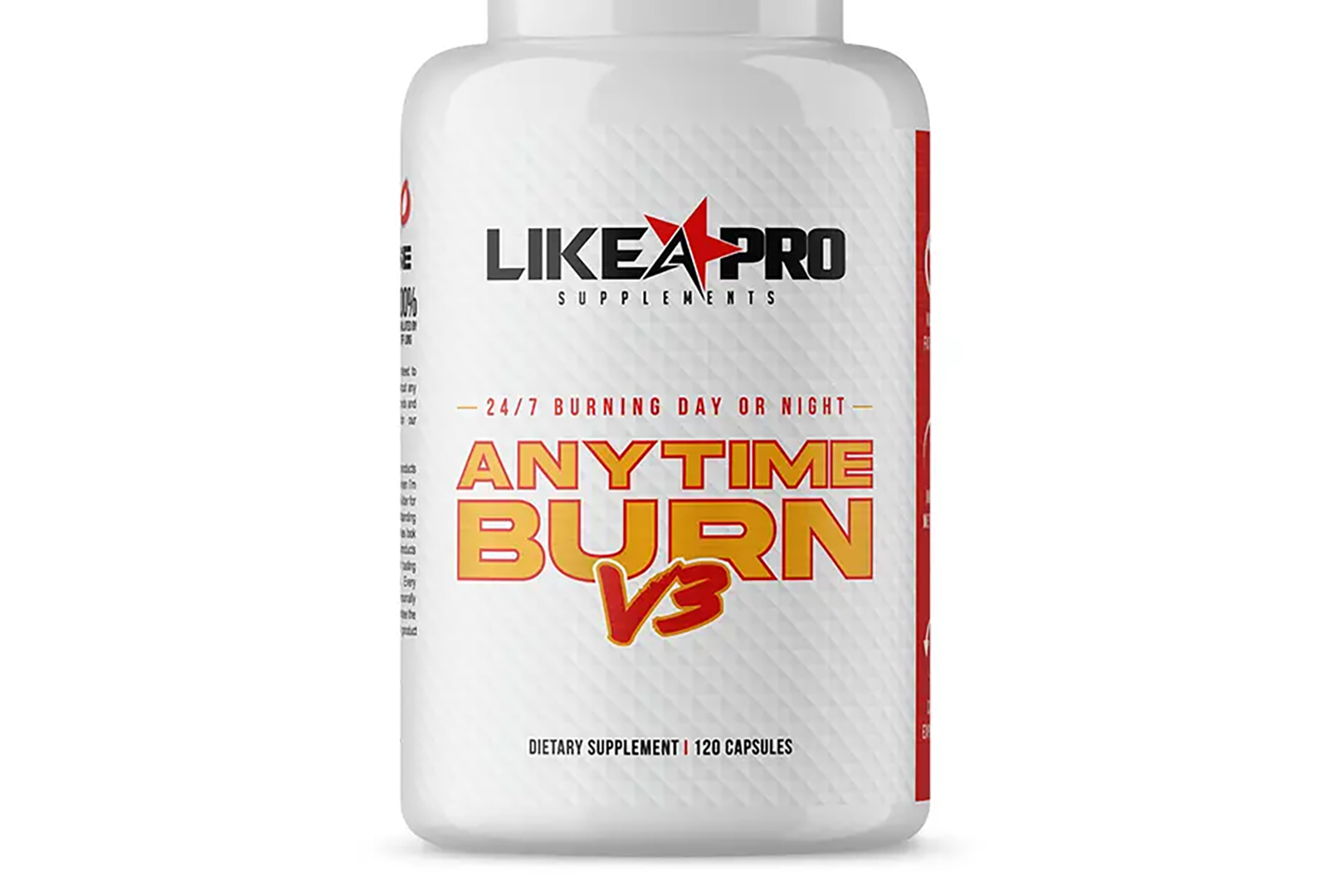 Like A Pro Supplements made a few tweaks to its premium stimulant-free fat burner Anytime Burn last year when it graduated from the original to its first-ever sequel aptly named Anytime Burn V2. The product maintained a lot of its same traits, including Paradoxine grains of paradise, absorption-enhancing AstraGin, and MitoBurn, although that last one was bumped up to a never-before-seen dose of 1.5g a serving.
The team at Like A Pro Supplements is back again, about a year after the debut of Anytime Burn V2, introducing the third version of the weight loss product in Anytime Burn V3. The brand has made a similar number of changes for number three as it did, going from one to two, keeping many of the same ingredients on board; in fact, everything that's in V2 is in Anytime Burn V3 alongside the addition of another fat-burning component.
Like A Pro Supplements has carried over Anytime Burn V2's hefty 1.5g dose of Mitoburn, its full and effective 600mg of the multi-benefit KSM-66 ashwagandha, and 50mg each of Paradoxine and AstraGin. Now also included in the product is the premium and proven weight loss-specific ingredient with InnoSlim, and like the Mitoburn, KSM-66, Paradoxine, and AstraGin, it is effectively dosed at 250mg in a complete four-capsule serving.
Despite the fact that Like A Pro Supplements has only improved its craving-reducing, metabolism-enhancing, and weight loss-supporting Anytime Burn for V3, the cost is the same as its predecessor at $57.99 for a bottle of 30 servings. The brand did just undergo a line-wide reduction in price, as up until a couple of weeks ago, Anytime Burn V2 was $69.99, then it moved to $57.99, and with V3 maintaining the cost but putting more effective ingredients inside, it's only good news for fans of Like A Pro.